Marine Corps delays pull-up requirement for women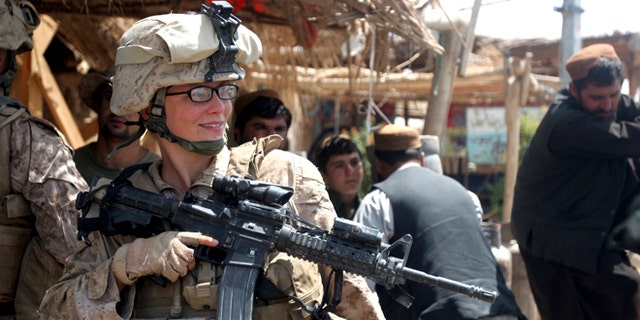 NEWYou can now listen to Fox News articles!
The Marine Corps has delayed the requirement for female Marines to do three pullups because most women have so far been unable to pass the test.
For 40 years, male recruits were required to perform three pullups to prove their upper body strength for combat, where they would need to carry heavy equipment and potentially lift themselves out of mud walls. Starting Jan. 1, female recruits would have been required to do the same.
But 55 percent of female recruits could not complete all three pullups, compared to just 1 percent of male recruits who could not, so the requirement was delayed. The Marine Corps made the announcement without fanfare on Twitter and its TV show, the Corps Report. Currently, female Marines only have to hold their chin above a pullup bar for 15 seconds.
This suggests a need by the Marine Corps to hide the fact that equality in combat may not be possible, though some female Marines are able to pass the test. So far 13 have done so.
Click for more from the Washington Examiner.