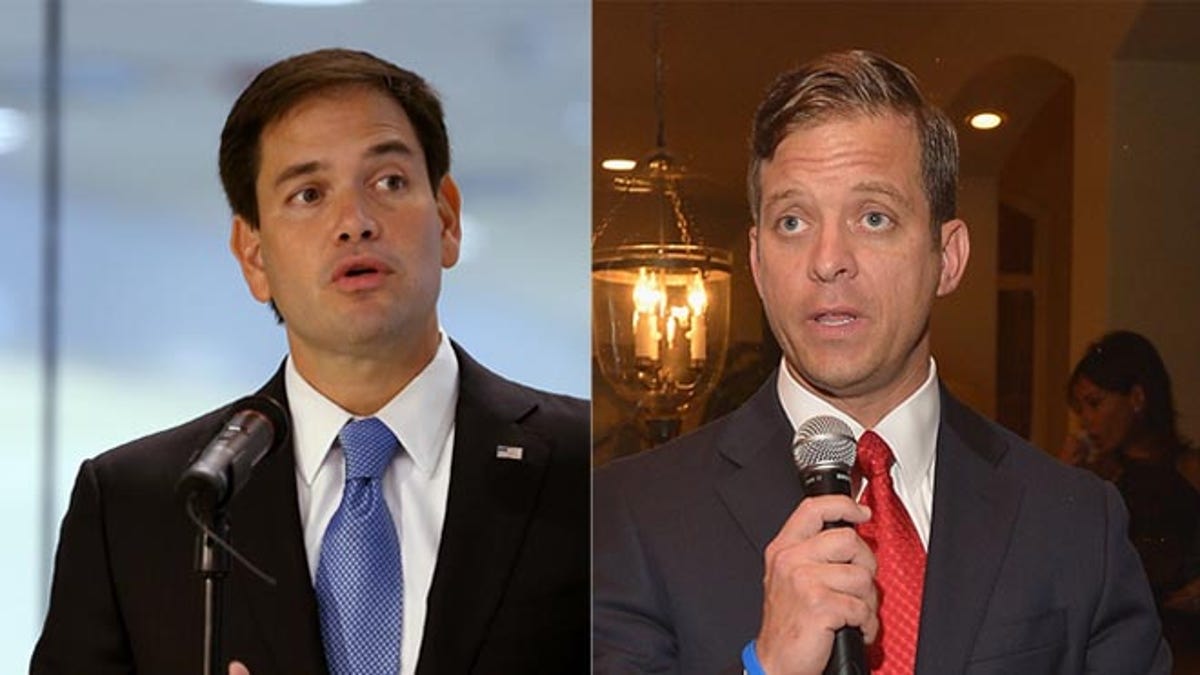 Florida's Republican senator Marco Rubio seems more likely than ever to announce his presidential run now that his close friend Lt. Governor Carlos Lopez-Cantera begins talks about replacing him, according to Politico.
"I know Carlos is seriously considering a Senate run. He is keeping all his options open," state Sen. Anitere Flores, a Miami Republican, told the political-insider publication.
Lopez-Cantera and Rubio are close friends and the report that the Lt. Governor has begun serious talks about running for Rubio's senate seat is a good indicator he's likely to launch a presidential run as early as April.
Rubio has said he would not try to run for president and his Senate seat at the same time in 2016. Though, as the Palm Beach Post points out, it is possible that if Rubio's presidential run ends early he could switch to running for Senate because the deadline for Florida's Senate candidates to qualify for the 2016 ballot is May 6, 2016.
"I know I need to make a decision in good time if I want to be able to mount a credible campaign for president," Rubio has said.
Lopez-Cantera, 41, is the first Hispanic to hold the position of lieutenant governor in the history of the Sunshine State and he has not publicly commented on whether he will run for Rubio's seat.
Lopez-Cantera, who like Rubio is of Cuban descent, was appointed by Republican Governor Rick Scott in 2014 and campaigned alongside him. Before then, Lopez-Cantera served as a state representative from 2004 to 2012, serving as Majority Leader during his final two years and he served as the Miami-Dade property appraiser.
"His viability will depend on the support of his ticket mate Governor Scott," Fernand Amandi, the managing partner of Bendixen & Amandi International, a Miami-based political firm, told Fox News Latino. "With his support, you would have to put him at the top of list of contenders for the senate seat. He's the Governor of the state, has access to the state's donor network, and is independently wealthy. His support will instantly transform him to a credible candidate."
Lopez-Cantera is not well known, however, outside of Miami-Dade, and while on the surface his Hispanic roots may seem like a voter advantage, Amandi, says it's not so much anymore.
"It may have been more of an advantage to lock down the Hispanic vote in the 1980's because it was almost monolithically Cuban and Republican. But as the vote has involved it has become increasingly less Cuban and less republican," Amandi said emphasizing tat the number of Puerto Rican voters will likely outnumber all Hispanic voter groups in 2016."
Other names mentioned as potential GOP Senate candidates include Chief Financial Officer Jeff Atwater of North Palm Beach and ex-House speaker Wil Weatherford.
Florida is the nation's biggest swing state, however, and Democrats will be eyeing for Rubio's senate seat as well, including former Governor Charlie Crist, who is said to be considering a run. Crist blew a 35 point lead in 2010 – when he ran as a Republican in the Senate primary against none other than Rubio, who came from behind and won the race.
Like us on Facebook