Marco Rubio May Drop DREAM Act Alternative After Obama Announcement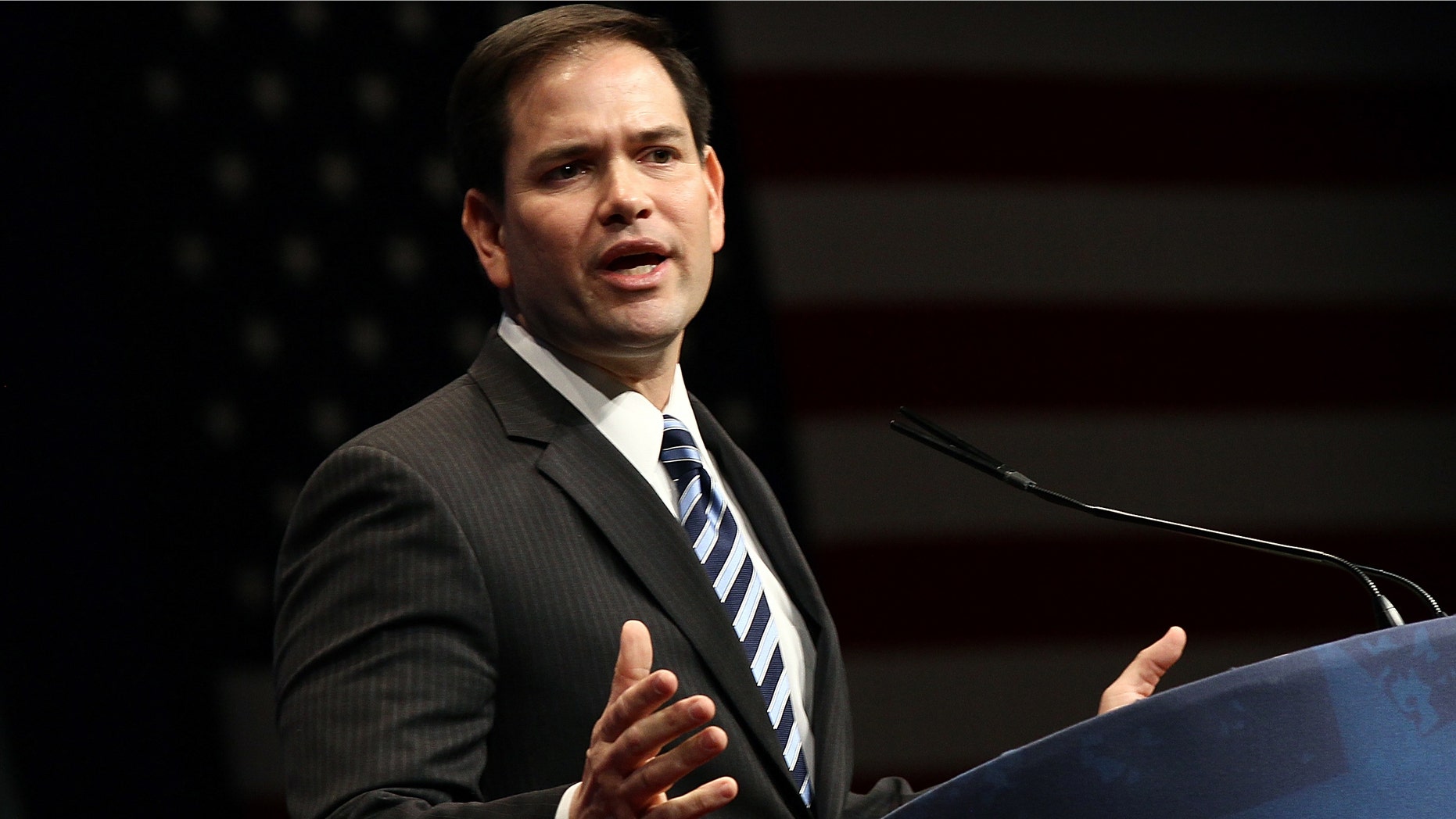 Sen. Marco Rubio may no longer file a GOP alternative to the DREAM Act, following President Barack Obama's Friday announcement of a new policy exempting immigrants brought here as kids from deportation.
Obama's new deportation policy accomplishes most of the goals the Florida Senator hoped to address through legislation, though future presidents could reverse the decision.
"We need to reevaluate whether it still makes sense to introduce legislation," Rubio spokesman Alex Conant told Fox News Latino. "We were cautiously optimistic that we could work on something that had bipartisan support. Because of the president's action, that no longer looks likely."
Conant faulted Obama for skirting Congress, saying the president's action stripped away the urgency that Rubio hoped would help him pass a bill before the year's end.
"We were getting people to come to the table to compromise because there was a real risk of kids getting deported before starting school this fall," Conant said. "The President did not offer the permanent solution that we'll need, but the politics are now a lot more difficult because the president did not work with conservatives, including Senator Rubio, on this announcement."
Obama has long championed the DREAM Act, a proposal that would provide a path to citizenship for undocumented immigrants brought here as children, provided they attend college or serve in the U.S. military, among other requirements.
The House passed the bill in December 2010, but died in the Senate, when the measure came up five votes shy of the 60 needed to break a Republican-led filibuster.
Opponents of the DREAM Act, including Rubio, say it would provide an incentive for people to immigrate to the United States illegally.
But the issue exploded in his district in March, when an undocumented high school senior named Daniela Pelaez found herself ensnared in deportation proceedings, despite graduating as her school's valedictorian with a 6.7 grade point average.
Pelaez met with lawmakers including Rubio to press her case, winning a deferral of deportation proceedings and prompting Rubio to address the problem faced by people brought here illegally as children by their parents.
Rubio began outlining a proposal to allow undocumented immigrants who graduated from high school and have no criminal record to obtain a nonimmigrant visa. They could stay in the United States, obtain a drivers' license and work or continue their studies, but would have no special path to citizenship.
But Obama's Friday announcement addresses most of those goals. Under the new guidelines for prosecutorial discretion, undocumented immigrants who came to the United States before age 16, have no criminal record, and have lived here for more than five years and graduated high school will receive two-year deferrals of deportation.
The measure applies to people 30 years old and younger.
When asked repeatedly on CBS' Face the Nation if he would overturn the new deportation policy, Mitt Romney refused to answer directly.
Regardless of whether Rubio files the same proposal he had been working on in recent weeks, Conant says the Florida senator will still find a way to address the problems faced by undocumented youth.
"The issue of these kids is still outstanding," Conant said. "I expect to continue working on a long-term solution."