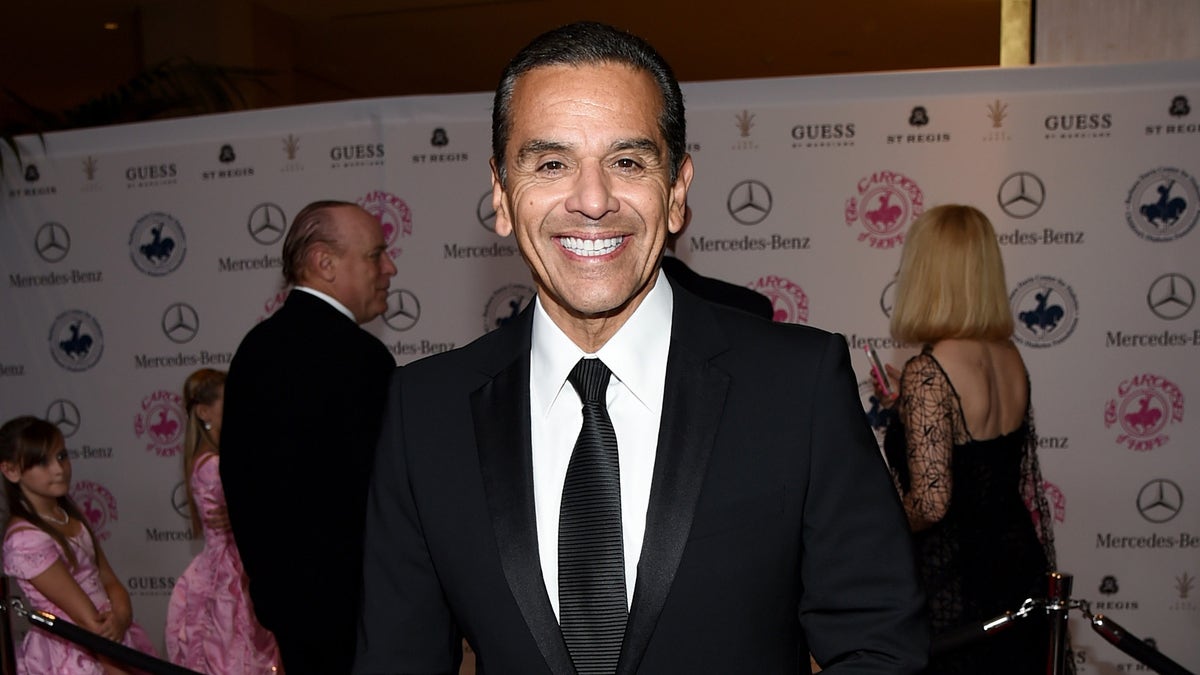 LOS ANGELES (AP) – If former Los Angeles Mayor Antonio Villaraigosa wants to be California's next U.S. senator, he's going to have to beat the jinx.
LA's City Hall has proved to be a political graveyard for a string of its former mayors, whose appeal at home didn't extend widely enough when they set their sights on statewide office.
Former Mayor Tom Bradley broke racial barriers and shaped the city's modern skyline during two decades in office, from 1973 to 1993, but he failed twice to become governor. His predecessor, Sam Yorty, served a dozen years but bombed in races for governor and president. Businessman Richard J. Riordan, who held the post from 1993 to 2001, lost a bid for governor in 2002.
Bradley and Riordan got close. But "in general, in American history, mayors have not done terrifically well in moving up," said Raphael Sonenshein, who heads the Pat Brown Institute of Public Affairs at California State University, Los Angeles.
The scorecard for recent Los Angeles mayors is similar to the record in New York City. Rudy Giuliani briefly ran for U.S. Senate in 2000 and for president in 2008. Edward I. Koch was turned back by Mario Cuomo in a run for New York governor in 1982. John V. Lindsay, a Republican, switched parties in 1971 and sought the Democratic presidential nomination in 1972, but dropped out after a few primaries. He tanked in a U.S. Senate bid in 1980.
Fairly or not, big city mayors become adhesive for all manner of urban gripes and ills, whether its potholes that didn't get filled, garbage that didn't get picked up or police officers who shot the wrong way. They get their hands messy with municipal labor contracts, broken water mains and local taxes, issues that don't concern members of Congress.
"Governing a city is unlike any other position in the American political system and it doesn't always translate well" into a campaign for higher office, Sonenshein added. "In Congress, you don't have to get people angry."
Villaraigosa, a 62-year-old Democrat who has said he is considering entering the 2016 race, already has seen some of his past surface. The only Democrat in the contest so far, state Attorney General Kamala Harris, has rolled out hard-to-miss endorsements from Los Angeles municipal unions, a reminder of labor trouble in Villaraigosa's later years at City Hall, when a budget crisis came with the recession.
With his election in 2005, Villaraigosa was celebrated as a pioneering Hispanic, the first Latino mayor in Los Angeles since 1872. His time in office earned him praise for bulking up the police department and pushing for new rail lines in a city choked by cars, as well as a citywide move away from polluting, coal-fired power.
When he left in 2013 he was criticized for starting far more than he finished and avoiding the unglamorous work of fixing cracked sidewalks and paving streets. An affair with a newscaster led to his divorce.
There are other hurdles for Villaraigosa. While San Francisco is known for cultivating a Democratic farm team — Harris, a former San Francisco district attorney, is an example — Los Angeles' lack of civic unity makes it a less promising springboard for ambitious politicians. Voter turnout has dwindled in recent elections.
"There's not that much of a sense of urban patriotism" in Los Angeles, Claremont McKenna College political scientist Jack Pitney said.
Pitney added that Los Angeles mayors are more limited in power compared to counterparts in many other big cities, so while they tend to get blamed when things go awry they don't always have the muscle to push through change.
There are assets that could help Villaraigosa break the losing trend.
He's a former state Assembly speaker and his years in Sacramento gave him political allies and contacts around the state. He's also had national exposure, including serving as chairman of the Democratic National Convention in 2012. If he runs, he could become California's first Hispanic senator — a Field Poll released this week showed he's a favorite among Latinos, who now make up about 20 percent of the statewide vote.
The state's political demographics have become more diverse since Bradley's days. Meanwhile, LA has cultivated a cutting-edge image and seen its downtown reborn.
"In this new world we are in, I don't know if being mayor costs you in the same way," Sonenshein said. For Villaraigosa, it's "probably more a plus than minus."
Follow us on twitter.com/foxnewslatino
Like us at facebook.com/foxnewslatino