Lone GOP Supporter of House Health Care Bill Defends Vote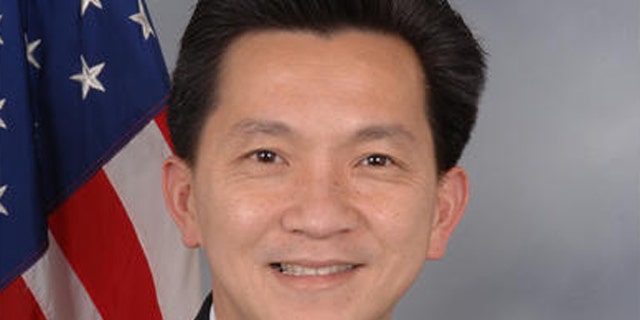 NEWYou can now listen to Fox News articles!
The only House Republican to vote for Democrats' health care reform bill Saturday night swiftly defended his decision, no doubt mindful that he could become a pariah of sorts in the Republican Party establishment.
In a written statement issued minutes after the historic passage, Louisiana Rep. Anh "Joseph" Cao said he was standing up for his constituents with his "yes" vote, citing "exploding" health care costs in his district and the need for more accessible care. He noted that he had obtained a commitment from President Obama that day to address health care and other issues in Louisiana.
"I have always said that I would put aside partisan wrangling to do the business of the people. My vote tonight was based on my priority of doing what is best for my constituents," Cao said.
The health care reform bill passed by a 220-215 vote. Cao's backing denies the Republican Party the ability to claim a unanimous rejection of the health care bill, and it allows Democrats to claim some semblance of bipartisan support.
But House Republican Leader John Boehner said Saturday night that he wasn't surprised by the lone defection.
"We've been working with him for months on this," Boehner said.
Cao's unique political circumstances make him a special case and could help justify his vote in the eyes of other Republicans.
The Republican won in an upset election last December, ousting embattled Democratic Rep. William Jefferson -- who has since been convicted on federal corruption charges.
But Cao's victory also immediately made him one of the most vulnerable GOP members in the House. Cao's district, covering most of New Orleans, is predominantly black and Democratic.
Cao was keenly aware of how the health care reform vote could affect his political future.
According to The Times-Picayune, he said over the summer that "voting against the health care bill will probably be the death of my political career."
With the "yes" vote, Cao may give himself a fighting chance.
The Republican gave a two-fold explanation for his decision late Saturday, saying he was standing against taxpayer funding for abortion as much as he was standing for health care reform.
Cao said the last-minute amendment to restrict federal funding toward abortions, a sticking point for many moderates, was a deciding factor for him.
"Thanks to the ... amendment, taxpayer dollars will not go to supporting elective abortions, and for thousands of my constituents, this was a top priority," he said. "By incorporating this amendment into the health reform bill, my colleagues and I made this bill better, and that is an achievement of which I will always be proud."
Cao even copied in an endorsement of his vote from Gregory Aymond, archbishop of New Orleans, who said he was "grateful" to Cao for his "determination to defend life."