London Lamar, incoming Tennessee state House rep, calls residents 'racist', GOP voters 'uneducated'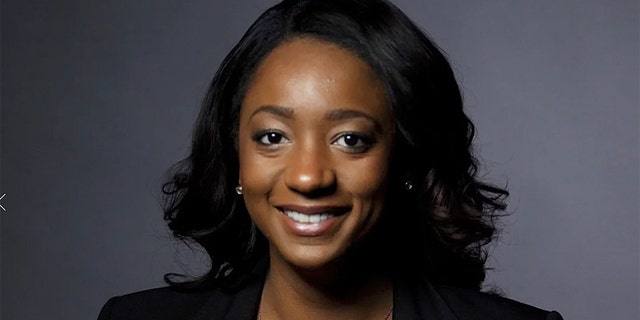 A newly-elected Tennessee state lawmaker is apologizing after a video surfaced of the Democrat calling her state "racist" and claiming that most of its residents who "voted Republican are uneducated."
The eyebrow-raising comments from London Lamar, a Democrat who is set to take office in January after running uncontested in the state's House District 91 in the Memphis area, were made last week in a Facebook Live video posted the morning after the midterm elections.
"Let's just call a spade a spade. Tennessee is racist. Period," Lamar says in the video, which has been uploaded on several news websites after being taken off Facebook.
"Most of the Tennesseans who voted Republican are uneducated. So, they don't even know that they showed up to the polls to vote against their own interest," Lamar says at another point in the video. "They literally voted on color lines."
On Monday, Lamar, in a Facebook post addressing the footage, described it as a "statistical analysis of the midterm elections based on my numerous years of political experience."
Her campaign website says she has served the President of the Tennessee Young Democrats and has been a vice-chairwoman of the Black Caucus of the Young Democrats of America, among other positions and recognitions.
"After a review of the numbers after the midterm election, I felt the need to record a Facebook live video to discuss the numbers from both Tennessee and nationwide," Lamar wrote in the apology post. "My comments did not intend to make a generalization about every white person who voted Republican. The truth about a large number of those who responded with their vote for Republican candidates this election cycle is, they voted in response to the racially charged rhetoric that has come from our President."
Lamar, however, provided no proof in her Facebook post to back up that claim, nor did she explain how she determined things such as the interests or motives of each of the voters who had cast their ballots in Tennessee last week.
She went on to say that Tennesseans "live in a state that is very racially polarized.
"In my video I made one mistake and that was an overgeneralization of white people and for that I sincerely apologize," she said. "However, we must not discount the election day data. We live in a state that is very racially polarized. When you look at the needs of rural west, middle and east, the democratic values speaks to their needs. I sincerely desire for the great state of Tennessee to give the democratic values a chance to work for all people."
Lamar's comments have been blasted by critics on social media.
"Calling #Tennessee voters uneducated racists while holding that seat is unconscionable," one Twitter user wrote Tuesday. "It saddens me to know that somebody who feels that way about her constituents has such a trusted position."
"A person with that attitude should not be in the House of Representatives in the state that she trashed on Facebook," another added.
Others, on Lamar's Facebook page, came to her defense.
"Stand tall, little sister. Never surrender and always defend. We got your back," one person wrote.