Lieberman: Omitting 'Islamic' Terrorism From Security Document Dishonest, 'Offensive'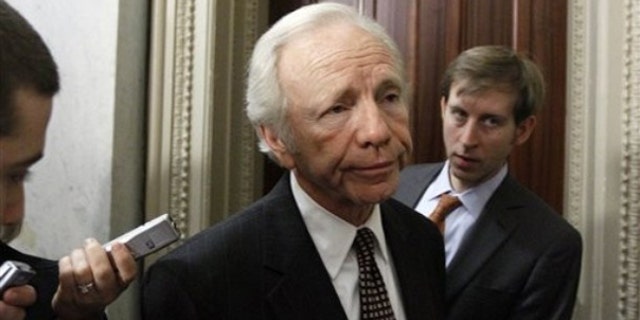 Sen. Joe Lieberman slammed the Obama administration Sunday for stripping terms like "Islamic extremism" from a key national security document, calling the move dishonest, wrong-headed and disrespectful to the majority of Muslims who are not terrorists.
The Connecticut independent revealed that he wrote a letter Friday to top counterterrorism adviser John Brennan urging the administration to "identify accurately the ideological source" of the threat against the United States. He wrote that failing to identify "violent Islamist extremism" as the enemy is "offensive."
The letter was written following reports that the administration was removing religious references from the U.S. National Security Strategy -- the document that had described the "ideological conflict" of the early 21st century as "the struggle against militant Islamic radicalism."
Lieberman told "Fox News Sunday" this isn't the first time the Obama administration has tried to tiptoe around referring to Islam in its security documents and that it's time to "blow the whistle" on the trend.
"This is not honest and, frankly, I think it's hurtful in our relations with the Muslim world," Lieberman said. "We're not in a war against Islam. It's a group of Islamist extremists who have taken the Muslim religion and made it into a political ideology, and I think if we're not clear about that, we disrespect the overwhelming majority of Muslims who are not extremists."
Lieberman, in his letter, noted that prior Department of Homeland Security and Pentagon documents also did not refer to "Islamist extremism." He expressed dismay that the administration's review of the Fort Hood shooting, in which alleged shooter Maj. Nidal Hasan was said to have had contact with a radical cleric beforehand, omitted the term.
"Unless we're honest about that, we're not going to be able to defeat this enemy," Lieberman told "Fox News Sunday." "It's absolutely Orwellian and counterproductive to the fight that we're fighting."