Levin and McCain Warn of Counterfeit Electronic Defense Parts, Call on China to Assist Investigation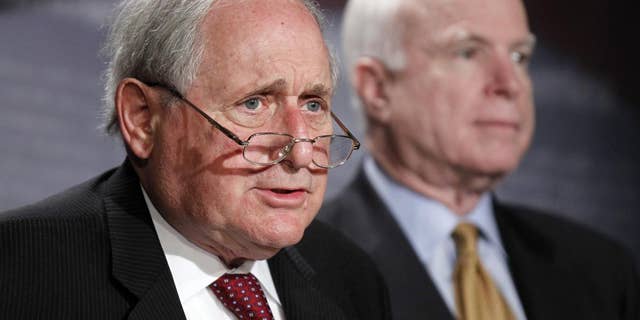 NEWYou can now listen to Fox News articles!
The bipartisan leadership of the Senate Armed Services Committee says it suspects counterfeit electronic parts are infiltrating U.S. military weapons systems and is calling on the Chinese government to allow committee staffers into the country to investigate. Sens. John McCain, R-Ariz., and Carl Levin, D-Mich., say it is vitally important to U.S. interests to rid American systems of the parts.
"[C]ounterfeit electronic parts pose a risk to our national security, pose a risk to the reliability of our weapons systems and pose a risk to the safety of our military men and women," Levin said. He added that many at the Pentagon and within its contractors believe the threat comes from China.
"In January of 2010, the commerce dept published the results of a survey of almost 400 companies and organizations in the Department of Defense's supply chain," Levin said. "Those surveyed overwhelmingly cited China as the country suspected of being the source of counterfeit electronic parts."
The two say China is refusing to work with committee staff who are trying to enter the country to further investigate the issue. Their offices continue to ask for visas but China has thus far refused them.
"The U.S. and China are note destined to be adversaries," McCain said. "We have overlapping interests, and this is one of them. It should be in Chinese interests not to have counterfeiting of these electronic parts going on because it would harm legitimate Chinese companies as well."
But McCain added the faux parts are first and foremost a problem for the U.S. military.
"If the electronic parts that go into our weapons systems are counterfeited, there is every possibility that those counterfeiters could cripple our ability to have those systems work in fashion for which they were designed," he said.