Lawyers diGenova, Toensing cannot work on Trump's Russia legal team, Sekulow says
President Trump's new picks for his legal team in the Russia investigation cannot join because of "conflicts," Jay Sekulow, counsel to the president, said Sunday.
"The president is disappointed that conflicts prevent Joe diGenova and Victoria Toensing from joining the President's Special Counsel legal team," Sekulow said in a statement.
Trump added the husband-wife team after John Dowd, a top member of the team, resigned last week.
Sekulow said the conflicts do not prevent diGenova and Toensing from assisting the president in other legal matters, but declined to reveal the nature of the conflicts.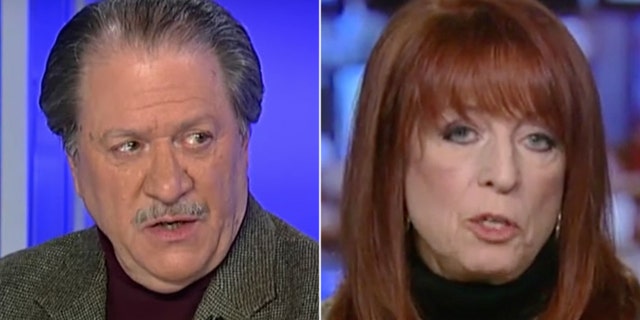 The couple's firm has represented other clients in the special counsel's investigation, including former Trump campaign adviser Sam Clovis.
"The president looks forward to working with them," he said.
On Sunday, diGenova and Toensing released a joint statement, saying, "We thank the president for his confidence in us, and we look forward to working with him on other matters." DiGenova, who provided the statement to The Associated Press, declined to answer additional questions about the nature of his and Toensing's representation of the president.
Trump boasted earlier Sunday that many lawyers -- with the prospect of "fame & fortune" -- want to represent him in the Russia collusion investigation, amid news reports that he cannot hire top-rate lawyers for the job.
TRUMP SHAKES UP LEGAL TEAM AHEAD OF POSSIBLE MUELLER INTERVIEW
"Many lawyers and top law firms want to represent me in the Russia case...don't believe the Fake News narrative that it is hard to find a lawyer who wants to take this on," Trump said over two tweets.
"Fame & fortune will NEVER be turned down by a lawyer, though some are conflicted. "Problem is that a new lawyer or law firm will take months to get up to speed (if for no other reason than they can bill more), which is unfair to our great country - and I am very happy with my existing team. Besides, there was NO COLLUSION with Russia, except by Crooked Hillary and the Dems!"
The legal team is handling special counsel Robert Mueller's federal investigation into whether the 2016 Trump campaign colluded with Russia.
Dowd purportedly resigned over Trump's recent public attacks on Mueller and the president's desire to be interviewed directly by Mueller.
The Associated Press contributed to this report.