Lawmakers warn FDA regs could ban cigar donations to troops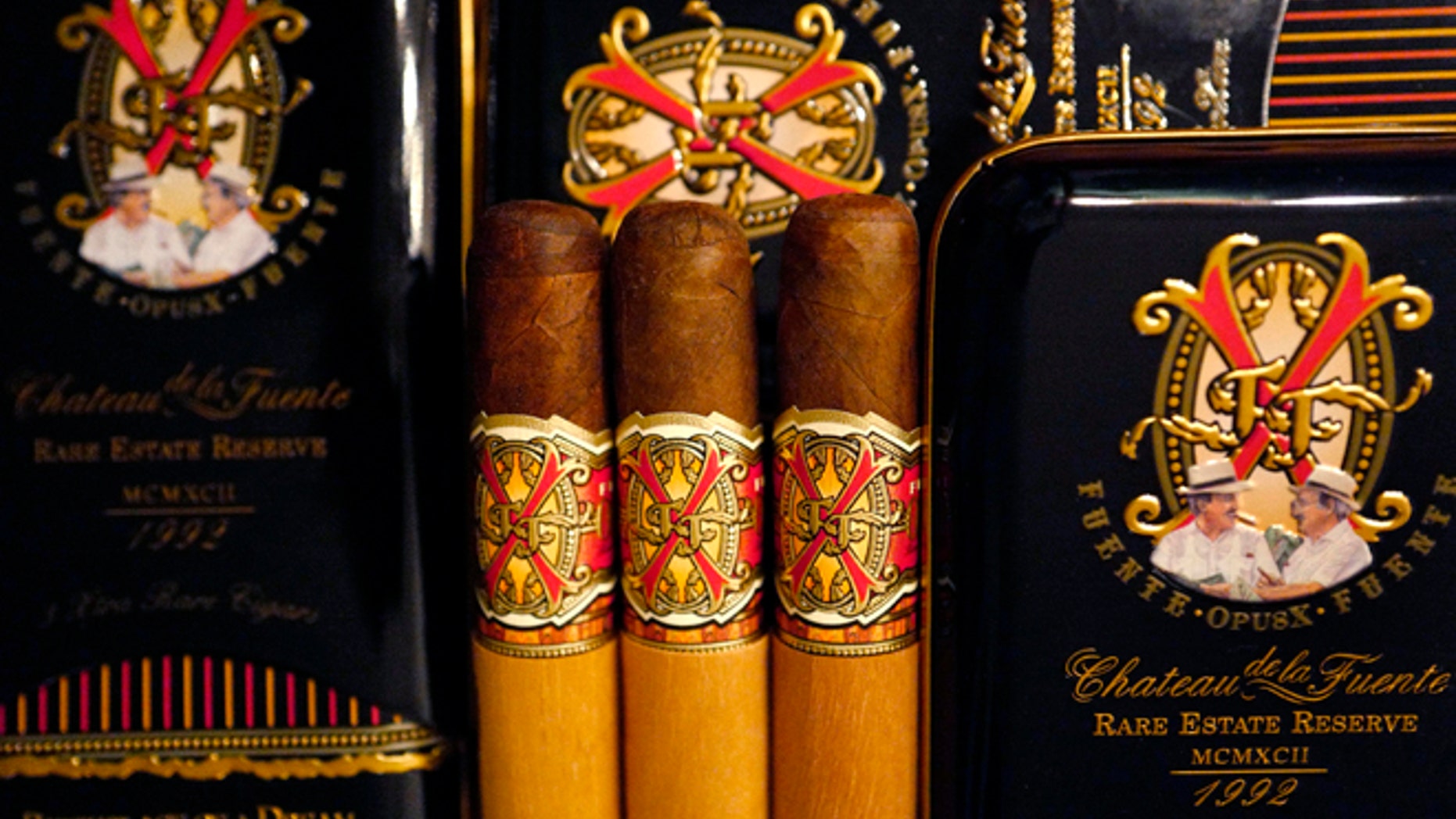 Congressional lawmakers are warning that sweeping new anti-tobacco regulations from the Food and Drug Administration could ban groups from donating cigars to American troops deployed overseas.
The regulation, which went into effect Aug. 8, extends the agency's authority to all tobacco products including cigars. Among other provisions, the rules ban free tobacco samples. Whether that specifically applies to donated cigars is unclear, but several companies already have announced they are ending a decades-long practice of sending cigars to service members abroad.
To clear the smoke around the rule, Rep. Duncan Hunter, R-Calif., sent a letter to the FDA demanding a clarification.
It would be "unacceptable" if the agency bans charitable donations of tobacco products to those "fighting to protect those very rights that may now be restricted," the Marine reservist wrote in a letter to the FDA.
The FDA has not responded to Hunter.
But FDA spokesman Michael Felberbaum said in an email: "The prohibition on charitable distribution does not restrict an individual's ability to give a gift, such as a care package, to an individual family member or friend who is in the military. All questions about what may or may not be included in such packages should be directed to the proper military branch."
Felberbaum would not comment further when asked whether the rule extended to cigar donations for service members or whether a military exemption was being considered.
Democratic Florida Rep. Kathy Castor went one step further by introducing legislation to ensure charitable donations of premium cigars to troops are allowed.
"The FDA's regulation of individually-rolled, premium cigars in general is unreasonable and has led to unintentional, but very real consequences, like halting one of the most popular charitable donations to our troops," Castor said in a statement.
Hunter argued the rule represents government overreach.
"This is pretty simple to me. We have a group of individuals here whose lives are already rough and filled with more stress than anybody living in the United States can imagine," Hunter, who has been deployed three times, told FoxNews.com. "It is absolutely outrageous ... There has to be an outcry from the bottom up in the military. We can't legislate something like that."
The rule could hurt groups like Cigars for Warriors, a nonprofit whose primary mission is to send troops premium cigars.
"This will greatly impact us. We receive an average of 40 percent of our cigar donations from manufacturers," group founder Storm Boen said. The group claims to send out an average of 25,000 premium cigars a month to service members who request them.
Bob Barr of Operation Deployed, a nonprofit that makes care packages for soldiers, sent over 5,000 cigars in the last two years. "It boosts morale," he said.
The FDA effort to expand tobacco regulations was years in the making and fundamentally aimed at combating tobacco-related disease and death. The FDA describes tobacco as a major threat to public health.
Anti-tobacco efforts that concern the troops, though, have hit political problems before. In 2014, the Navy tried to ban the sale of tobacco on bases, but lawmakers included a provision in the 2015 National Defense Authorization Act saying they could not bar stores from selling any legal consumer tobacco product.