Lawmakers Ready Emergency Funds in Case FEMA Runs Dry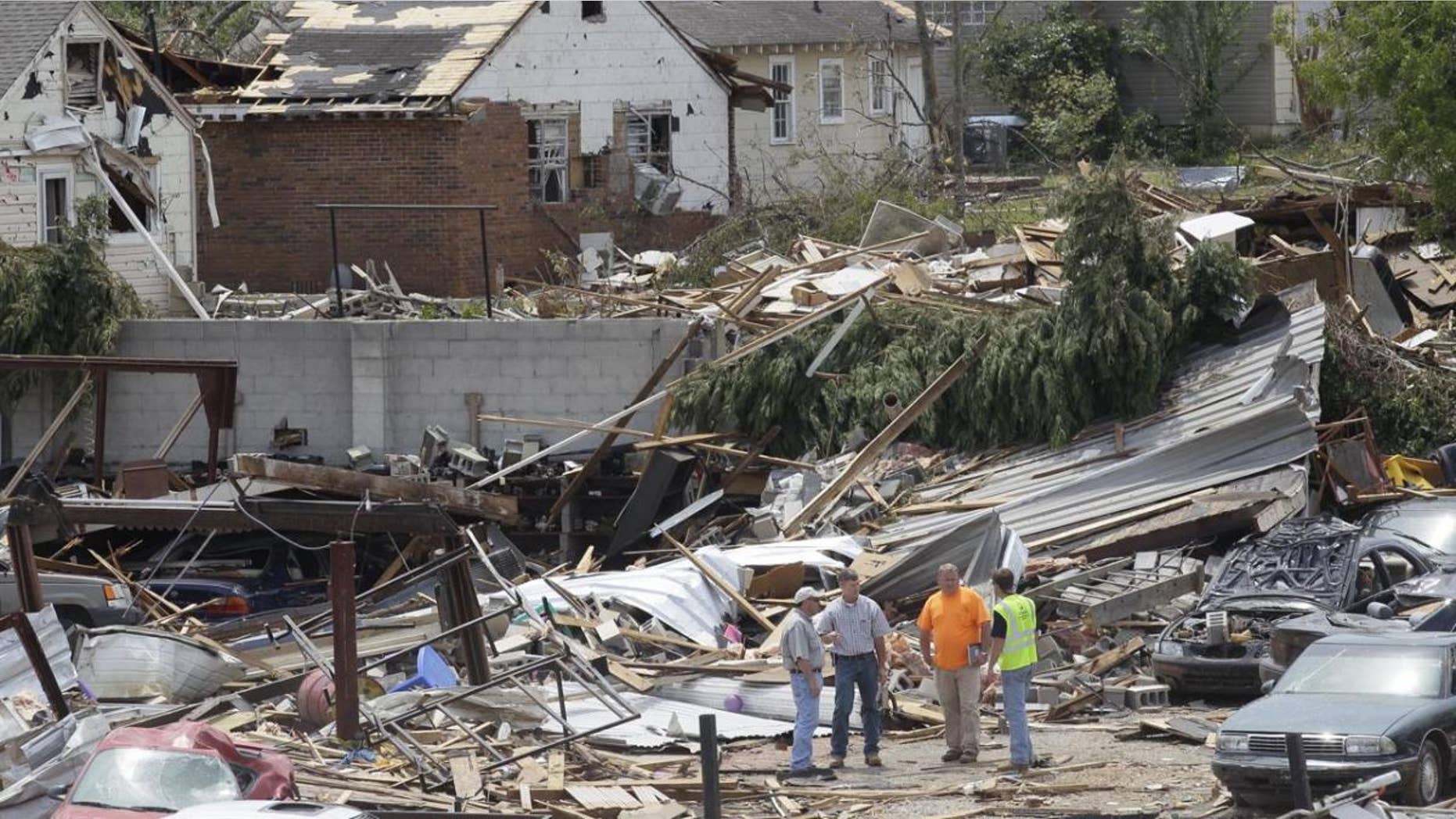 The House Appropriations Committee is laying the groundwork for an emergency supplemental in case FEMA's Disaster Relief Fund runs dry and government entities ask for more money.
Months of deadly weather have some Capitol Hill lawmakers from hard-hit states readying additional government assistance, despite the fact that the White House's Office of Budget and Management hasn't requested it.
Most recently, a number of extremely destructive tornados wreaked havoc across the southeast, killing more than 350 people and leaving countless without basic necessities. There's no official projection on the amount of damage done, but initial reports say at least $5 billion worth.
That's five-times more than Rep. Robert Aderholt, R-Ala., says the fund has on hand.
Each year FEMA gets a certain amount of money to work with, but as in cases past, if a disaster is big enough extra money could be doled out for things like cleanup, temporary housing and medical expenses. In 2010 the Disaster Relief Fund was appropriated $1.6 billion, but got another $5 billion in supplemental funding.
But Capitol Hill is operating in an entirely different spending world now that it was just last year. House Appropriations chair, Republican Hal Rogers, whose home state of Kentucky just got a disaster declaration from President Obama, said early on that the committee would not approve any supplementals as the GOP works feverishly to find places to cut government funding.
Still, Aderholt, who chairs the subcommittee that funds FEMA under Homeland Security, told the Birmingham News last week, "The reaction I'm getting from most members is that they realize this is a very unusual event."
We could learn more Wednesday when all House committees find out the total amount of money they have to work with for the remainder of FY 2011. In addition, subcommittee budget bills are due Friday, and Aderholt may actually include supplemental funding for tornado damage. After that it would have to be approved by Rogers and the full committee and, possibly, even the entire House this summer.
One other thing to keep in mind, it's not even June yet. There could be more disasters to come that would have lawmakers begging for cash.
Chad Pergram contributed to this report