Lawmakers push bill aimed at soaring college textbook costs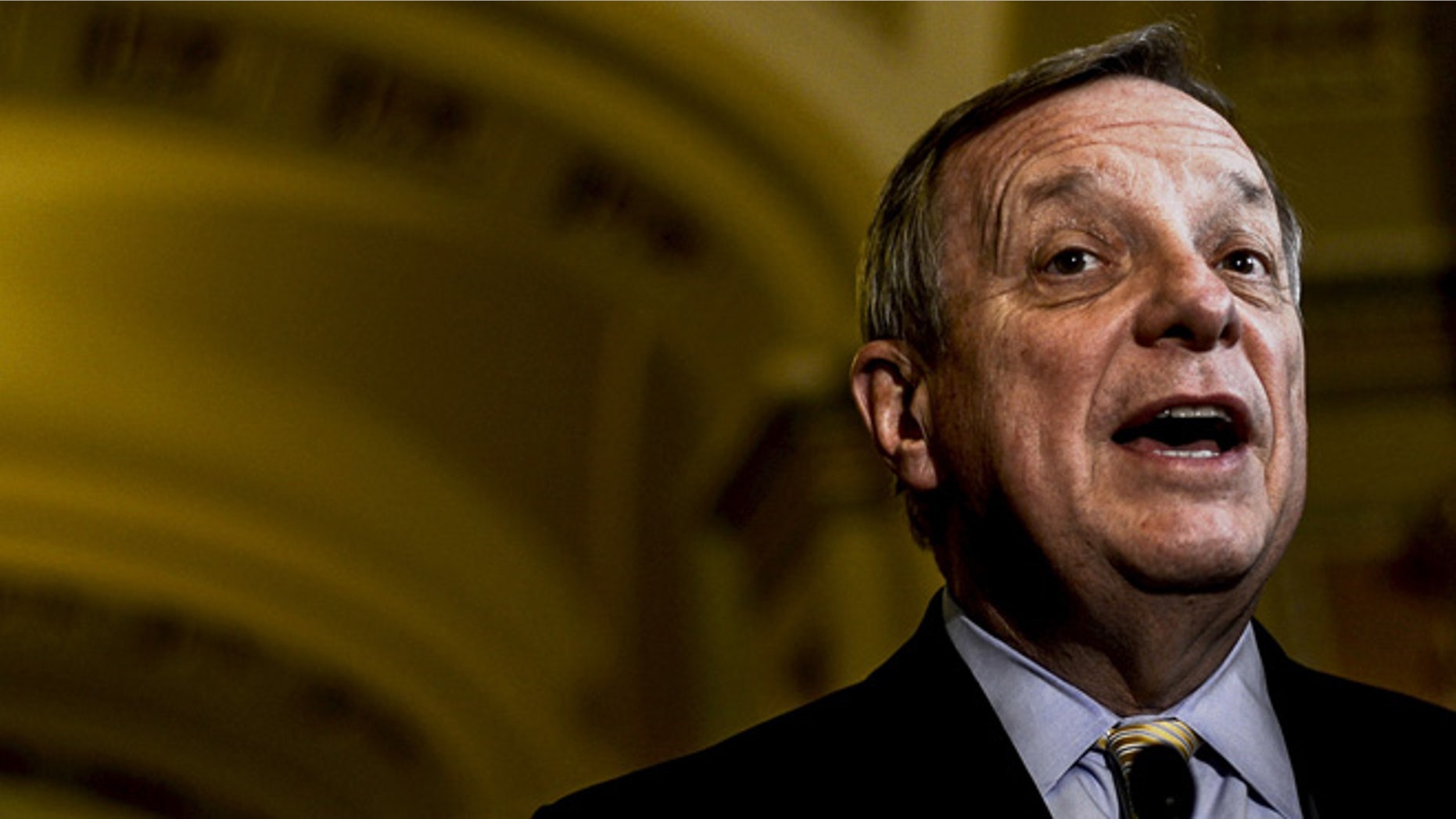 Congressional lawmakers are exploring a new tactic for reducing soaring college costs, pushing a plan to help students access online textbooks for free as opposed to spending hundreds of dollars on print versions.
According to The College Board, the average college student at a public school spends about $1,200 a year on textbooks. Like tuition and other college costs, this too has been on an upward trajectory -- print textbook prices have soared 82 percent in the last decade alone, according to data from the Government Accountability Office.
The Affordable College Textbook Act, a plan to shave these costs that has been pushed before to little success, was re-introduced Oct. 8 by Sen. Dick Durbin, D-Ill., in the Senate and Rep. Rubén Hinojosa, D-Texas, in the House, along with Sen. Al Franken, D-Minn.; Sen. Angus King, I-Maine; and Rep. Jared Polis, D-Colo.
The program would set up federal grants to help colleges move to using – and creating -- more so-called "open textbooks," which are free and available online for students.
"In the ongoing nationwide debate about the rising cost of college, one of the most basic and direct costs to students is often overlooked: textbooks," Durbin said in a statement.
It faces skepticism from the traditional textbook industry.
"It's an unworkable proposal," David Anderson, director of Higher Education with the Association of American Publishers, told the UCSD Guardian, warning that if colleges themselves try to develop the books they could find themselves seeking more money from tuition.
The bill, which has yet to go into committee, would provide funding to help – though it's unclear how much.
The bill proposed in Congress does not designate any specific amount for the cost, authorizing only such "sums as necessary," according to Durbin spokeswoman Maria McElwain. She further explained, "The legislation will create a competitive grant program, so applicants will be required to submit individual proposals in order to be awarded funding."
The U.S. Public Interest Research Group (USPIRG), which backs the bill, estimates that if schools use open textbooks, students could save $100 per course, per semester, on average.
This isn't the first time Congress has tried tackling textbook costs. In 2008, Congress took the first step in addressing the issue with the Higher Education Opportunity Act, aimed at improving textbook transparency. The act requires the disclosure of prices and revision information when marketing textbooks to professors.
Durbin earlier helped the University of Illinois get a $150,000 grant from the U.S. Department of Education. The money was used to publish an electronic book for free use. According to his office, which touted the project in introducing the bill, schools have contacted the university about the book and are using it today.
Lawmakers are attempting to pass the program as a part of the Higher Education Act, which is due to be reauthorized. The bill faces an uphill climb, only boasting a half-dozen sponsors right now, none of them Republican.
Durbin's office says the bill would not only reduce textbook costs but would ensure any open textbooks created using program funds would be accessible to the public. It would also strengthen requirements for publishers to make all educational materials for sale individually. Many textbook publishers sell products in a bundle, which makes them more expensive.