Lawmakers demand answers at hearing over how VA is helping tens of thousands of burn pit victims
Members of Congress held a hearing on Thursday on Capitol Hill demanding answers from the Department of Veterans Affairs about what is being done to assist the tens of thousands of veterans who have fallen ill from burn pit exposure.
The Committee on Veterans' Affairs spent nearly two hours interviewing a panel comprised of representatives from the Veterans of Foreign Wars of the U.S., advocacy group Iraq and Afghanistan Veterans of America and the VA. Curiously absent from the hearing were representatives from the Defense Department who were asked to attend but backed out just hours before with no explanation.
"They have every reason to be here, but chose not to," Rep. Beto O'Rourke, D-Texas, said of the DoD during Thursday's hearing.
Nearly every other member mentioned the conspicuous absence of Pentagon officials during their statements.
"I find it quite disturbing that the DoD is not present," said Rep. Clay Higgins, R-Louisiana, said during the hearing.
"I'd like to ask them who was the genius that came up with this," he added, referring to the burn pit disposal method.
During the wars in both Iraq and Afghanistan, the burn pit method was adopted originally as a temporary measure to get rid of waste and garbage generated on bases. Everything was incinerated in the pits, say soldiers, including plastics, batteries, appliances, medicine, dead animals and even human waste. The items often were set ablaze with jet fuel as the accelerant.
When reached by Fox News, a Pentagon official declined immediate comment, offering instead to look into the inquiry, but never responded with further information.
Also in attendance at Thursday's hearing were veterans who claim their health has suffered as a result of being exposed to burn pits while they served in Iraq and Afghanistan.
Many of them say they came to Washington to make their plea — for the VA to provide needed assistance with medical treat for the tens of thousands of service members with failing health because of their proximity to burn pits.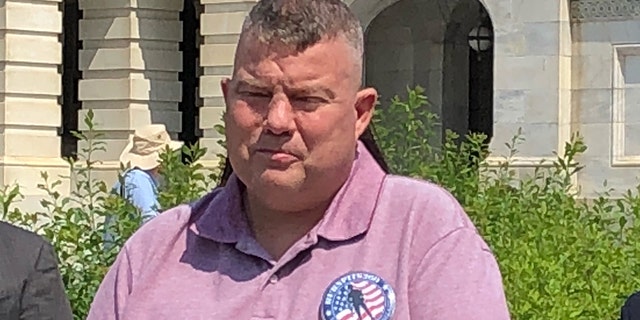 "We just want to be taken care of," Will Thompson, a former army serviceman, said during a press conference in front of the Capitol Building earlier in the day.
Thompson received two double lung transplants after he returned from his tours of duty in Iraq.
"If you are going to send us, then take care of us when we get back," he said.
Thousands of veterans and former contractors have developed cancer, respiratory problems and blood disorders from their exposure to toxins from the flaming pits, and many have died.
More than 140,000 active service members and retirees have put their names on a Burn Pit Registry created by the VA.
Today's hearing comes on the heels of an exclusive report on Fox News where a former environmental officer for the Pentagon recalls how he warned Pentagon officials as far back as 2006 how the burn pit method needed to be replaced with a safer protocol.