Latino polling firms grow in clout and influence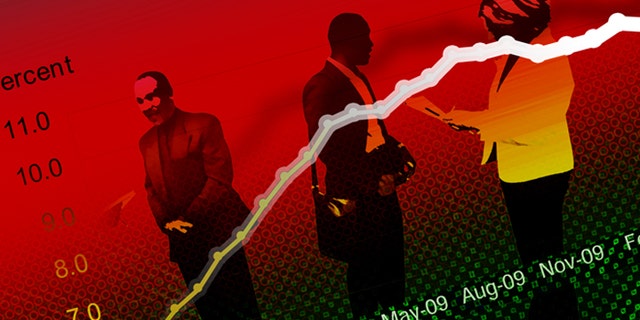 NEWYou can now listen to Fox News articles!
Fueled by the growth of Latino voters across the United States, small, minority-owned public opinion firms are in high demand this election season.
Candidates, political organizations and media companies are relying more and more on companies like Latino Decisions in Seattle, Washington, and Bendixen & Amandi in Miami, Florida, to track Latino voting trends and behavior.
"We're getting new inquiries every day from groups trying to understand what Latinos are thinking," said Latino Decisions co-founder Matt Barreto. "Across the board, candidates realize they need to engage Latinos in a more authentic way."
In 2007, Barreto and his business partner, Gary Segura, founded Latino Decisions because they believed established national polling firms were not producing accurate information about Latino voters and the issues most important to them.
"We have dedicated a good amount of our adult lives studying the Latino perspective in a scientific way," Segura said. "We have been doing research since the 1990s. The data we use is drawn from the entire United States."
The firm started gaining traction in 2009, when Latino Decisions began a weekly tracking poll of Latino voters in the run-up to the 2010 mid-term election. Back then, Barreto and Segura only had one other analyst keeping tabs on Latino voting predictions. Their work eventually got picked up by mainstream media outlets. By 2012, Latino Decisions had carved its niche in the polling industry and now has seven analysts sifting through data.
The firm gained credibility with mentions in Nate Silver's fivethirtyeight blog when it was being published by the New York Times.
Silver noted Latino Decisions' practice of using bilingual interviewers to talk to Latino voters provided the firm with more accurate answers about projected Latino voting patterns that favored President Barack Obama. "Polling firms such as Latino Decisions that have conducted interviews in Spanish have shown Mr. Obama with a larger advantage among Hispanic voters than those which interview in English only," Silver wrote.
Bendixen & Amandi, whose Peruvian-born principal Sergio Bendixen has been analyzing Latino voter trends since the 1980s, also uses similar methods with success.
Bendixen & Amandi co-founder Fernand Amandi said the firm has grown its client base by 30 percent since the 2010 census.
"We saw an explosion of interest from people who realized the Latino population was growing at an exponential level," Amandi said. "Whether it is advertisers or political campaigns, they want to find the best way to understand how to reach Hispanics. The way to do that is to hire firms that have a real understanding about the culture and behavior of Latinos."
In the past four years, Bendixen & Amandi have expanded into Delaware, Georgia, Iowa, North Carolina, Pennsylvania, and Rhode Island.
"These are states where Latinos have gone from being a blip on the screen to a significant chunk of the population," Amandi said. "By 2050, one out of every four Americans will be of Hispanic descent."
Latino Decisions conducts polling for a plethora of clients that includes the immigration reform organization America's Voices, Latino advancement group the National Council of La Raza and the American Jewish Committee, which hired the firm in 2012 to conduct a survey that found that only 18 percent of Latinos in the U.S. were highly familiar with Jews and the Jewish religion.
Dina Seigel Vann, director of the American Jewish Committee's Belfer Institute for Latino and Latin American Affairs, said the survey's purpose was to figure out what opinions and attitudes Latinos had about the Jewish community. "Latinos are the largest minority group in the United States," she said. "Our focus is building a bridge with Latinos in the United States, as well as in Latin America."
Siegel Vann said the institute selected Latino Decisions based on their research methodology. "They are really forward-looking," she said.
More recently, Latino Decisions has conducted polls in North Carolina and Colorado for the National Council for La Raza. Both surveys showed Latino voters overwhelmingly support the Democratic candidates running for U.S. Senate and could tip the balance in those close races. In a poll for America's Voices, a sample of 600 Latino voters across the country found that 46 percent of them are voting in the midterm election to support the Latino community and not because of party affiliation.
"I can also tell you that Latinos could shift the outcome of elections in Georgia and Kansas," Segura said. "Ten years ago, no one would have said that."
While his firm and Bendixen & Amandi are the most well-known Latino polling firms nationally, Segura said the market is big enough for more players to enter the arena.
"Latinos are the fastest-growing segment in everything," he said. "Ten years from now, Latinos will easily represent more than a quarter of the U.S. population. There is definitely a growing market for what we do."