LA Mayor Antonio Villaraigosa to Chair Democratic Convention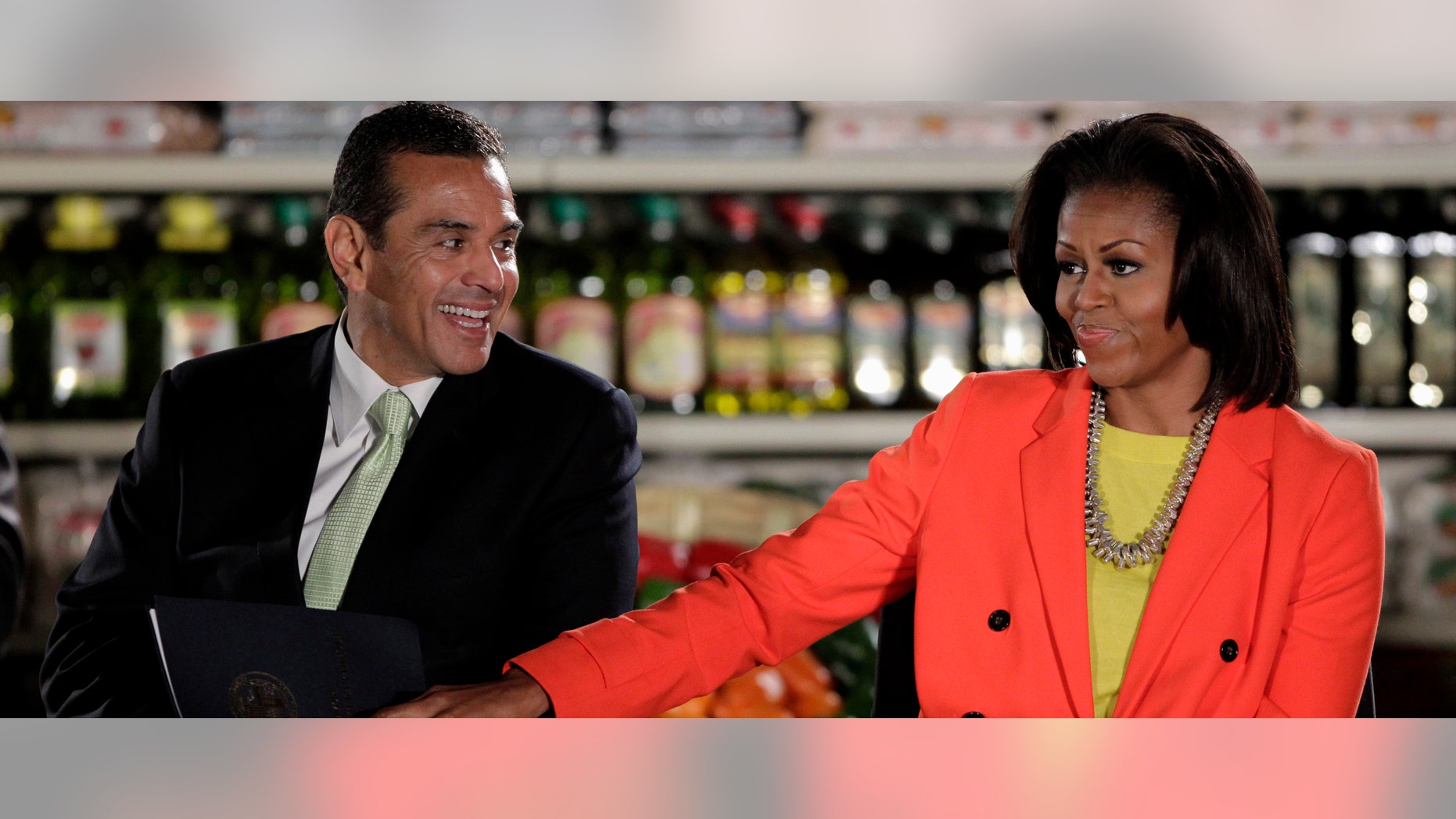 The Democratic Party has chosen Los Angeles Mayor Antonio Villaraigosa to chair the party's national convention this summer in Charlotte, N.C. in a move by the party to woo Latino support.
The chairwoman of the Democratic National Committee, congresswoman Debbie Wasserman Schultz, says in an email to DNC members that Villaraigosa will be nominated to chair the September convention.
Chairing the national convention, where Democrats are expected to nominate President Barack Obama for a second term, will place Villaraigosa in a national spotlight. Overseeing the gathering will also place the Latino mayor front and center as Democrats garner Latino support for Obama and other candidates.
Villaraigosa is the second Latino to ever chair the Democratic National Convention. In 2004, New Mexico Governor Bill Richardson became the first Latino chair.
Wasserman Schultz tells DNC members that Villaraigosa has empowered people during his career and will encourage engagement from Americans across the country.
Barring of Latina Candidate in Arizona Stirs Criticism of English Proficiency Law
Villaraigosa was elected mayor in 2005 and re-elected in 2009.
He is the only the third Mexican American to have ever held the office in Los Angeles and the first in over 130 years.
Villaraigosa was co-chairman of Hillary Rodham Clinton's 2008 presidential campaign and was a member of President Obama's Transition Economic Advisory Board.
The L.A. mayor has graced the covers of Newsweek and Time magazine as one of the country's 25 most influential Latinos.
His official biography on the website states that the Mayor regards education as a passionate belief - "fighting for reform from both inside and outside of the school district."
Prop 8 Decision Revives Latino Gay Marriage Debate
His career has not been without controversy. In 2007, Villaraigosa announced he was separating from his wife after he had an affair with Spanish language television reporter, Mirthala Salinas.  In a New Yorker interview in 1994, the magazine reported that Villaraigosa cheated on his then wife Corina during her battle with thyroid cancer.
Based on reporting by the Associated Press.
Follow us on twitter.com/foxnewslatino
Like us at facebook.com/foxnewslatino