Kudlow tries to calm trade war fears but says Trump 'not bluffing' about China tariffs
Larry Kudlow, the new White House economic adviser, tried Sunday to calm fears about an economically damaging U.S.-China trade war but made clear that President Trump is "not bluffing" about imposing tariffs on China.
"I don't think there is any trade war in sight," Kudlow said on "Fox News Sunday," amid Trump's threat to impose tariffs on Chinese export to stop the country from stealing intellectual property.
Trump's threats and China's response, in turn, to impose tariffs on U.S. exports has in recent days and weeks roiled stock markets, including the Dow Jones Industrial Average, which lost 572 points on Friday.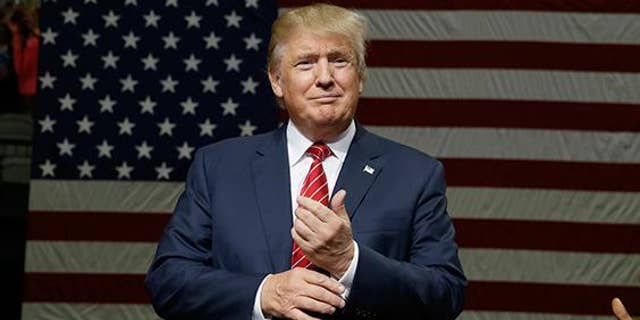 "I know there are some jitters out there," said Kudlow, who argued that China created the problem and that the international community agrees.
"This is a problem caused by China," he said. "The whole world knows it. … Trump is there to fix the problem."
Kudlow also seemed to try to calm fears about a trade war by arguing that the United States has yet to impose such tariffs and that such action would be the result of a "long process."
He also said the United States and China have a good working relationship but that China's response to complaints about intellectual property theft was unsatisfactory.
"Technology is everything to this country," Kudlow said. "We can't just let China willy-nilly steal our technology."