Kenyans Celebrate Obama's Presidency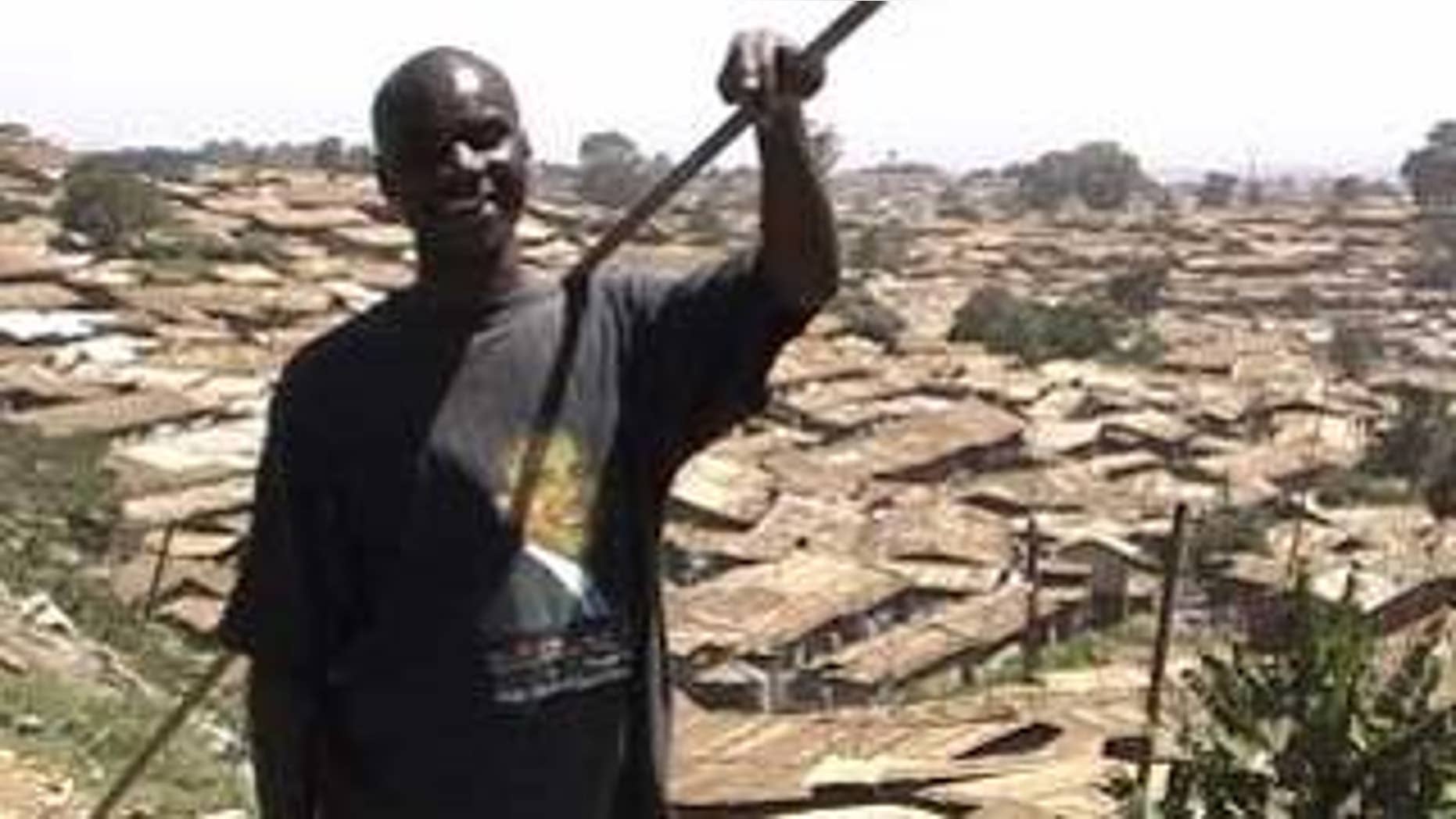 NAIROBI, Kenya -- Americans aren't the only ones celebrating Barack Obama's new job. They're hailing the new president in Kenya, too, embracing the American-born son of a Kenyan man as one of their own.
"I feel so great because he's one of us, he's like a brother to us," said Nick Otieno, 27, proudly displaying his Barack Obama t-shirt as he stood above a pile of dusty trash.
One of nearly a million Kenyans who live in Nairobi's sprawling Kibera slum, Otieno has no running water or electricity, but he owns two Obama shirts. He knows the date Obama will enter office, and already has his plans in order. "We shall be celebrating the whole day and the whole night because that day we shall be sure that [Obama] is now the president," he said.
Click here for more from Palestra.net.
For Otieno, Obama's victory is personal: he is a Luo, a member of the tribe of Obama's father. Much of Obama's family still lives in Kenya, and Obama's Kenyan grandmother will be attending his inauguration.
"He's a Luo and Luos are so much proud of him," said Otieno, who sees Luo traits in Obama's speech and character. "Everything he does, he does the same way the Luos do things."
Members of the tribe living in Kibera expect much from Obama. A mother whose child's distended belly protruded from an unbuttoned shirt said she hoped Obama would "bring us food." A man loitering in the shade said he wanted more jobs in Kenya.
Otieno was more specific. He said he hopes Obama will work with Kenya's prime minister to bring infrastructure to Kibera. With running water, electric lines and garbage removal, Otieno sees the potential for a better life there, even if the slum's corrugated metal roofs and flimsy wooden walls never change.
"It is something the government has promised for a very long time and it has never come to pass," he said.
Forty-six percent of Kenyans live in poverty, but Obama's success half a world away is a source of inspiration. "When we look at our lives and we look at where he came from ... it really motivates us to do better ... to be sure that one day even one of us can become one just like he is," said Otieno.
Nairobi's streets reflect the influence of their new icon. "Kenyans for Obama" bumper stickers festoon the cars that ply the roads, and many of the colorful matatu minibuses that crowd the streets carry images of Obama's face inside the halo of a $100 bill. A Barack Obama "Man of the Year" billboard hovers above a busy hilltop.
Down in Kibera slum, the stench of burning garbage and unwashed bodies hangs in the air, and aged goods are sold in a rotted-out marketplace. Americans are generally unwelcome, but mention of Obama's name works a uniform charm.
Residents say they are proud of the first black man ever elected president of the United States, and many stop to speak about the man they consider a native son. "I am happy, I am looking forward to a better kind of world through Obama's presidency," said a woman, Nthenya, who carried her infant child on her back.
"We expect much from him as far as Kenyan life is concerned -- even us, the people who are staying in the slums here in Kibera," said Otieno.
But others say Kenyans have to rise out of their own rubble. "I don't believe in handouts," said Michael Omolo Ombok, a 36-year-old who runs a car service in Nairobi. Unlike many of his fellow Kenyans, Ombok says he is not looking to the next president for help. "I don't believe Obama has a responsibility to make my life better. ... There's no manna that will fall from heaven now that Obama is president."
Members of Kenya's middle class say the value of Obama's presidency lies elsewhere. "I don't believe that we should depend on Obama 100 percent because he's the president of the United States of America," said Ombok. "What we should do is just take it as a way of being optimistic, working more and believing that if Obama can do it -- everybody can do it."
When Obama enters the White House Tuesday, priceless artwork will surround him. Bodyguards will shield him. Chefs will cook for him. Decorators will cushion him in comfort.
Half a world away, a 27-year-old man living amid rubbish, wearing a T-shirt bearing Obama's image, will celebrate.
Tiffany Wilson is a correspondent with Palestra.net, a FOX News content partner.