Kennedy's Presence Likely to Linger in Health Care Debate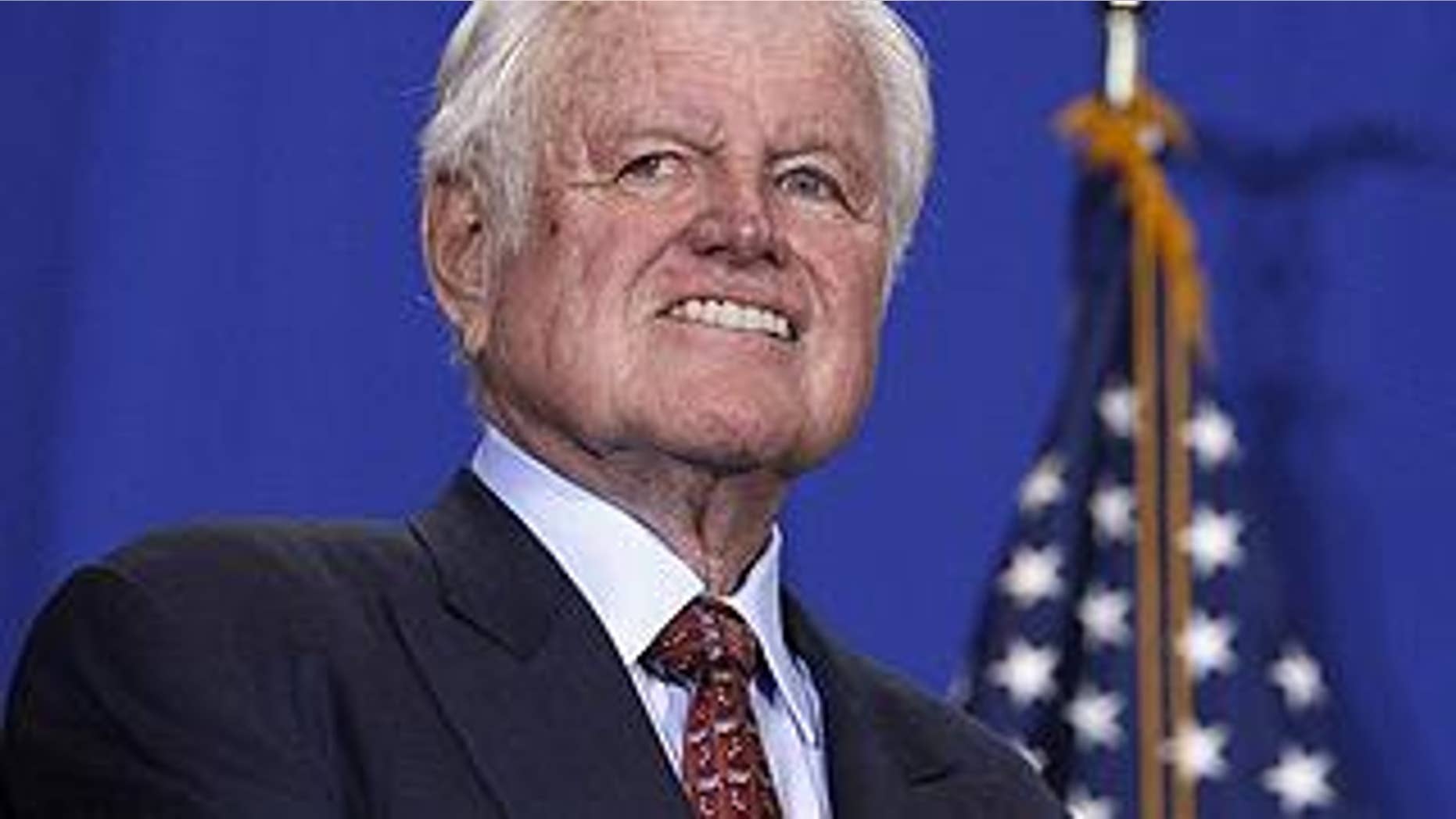 Teddy would have compromised with Republicans. Teddy would have fought for a government-run health insurance plan. Teddy would have wanted civility in the debate.
These were among the differing claims Democratic and Republican lawmakers made Sunday, one day after Sen. Edward M. Kennedy was buried at Arlington National Cemetery, as they tried to settle on the best way to honor Kennedy's legacy in the debate over health care reform -- and answer the lingering question, "What would Teddy do?"
Their projections generally suited their party's wishes for the trajectory of the bill, though, and offered a preview of how heavily Kennedy's name may factor into the health care debate once Congress returns from its recess.
Lawmakers on both sides of the aisle generally agreed Sunday that Kennedy would have wanted the two parties to work in harmony on the legislation. But they differed in how he would have pursued the negotiations.
Sen. John Kerry, D-Mass., who now takes Kennedy's place as the senior senator from Massachusetts, said Sunday that Kennedy would have vigorously pursued a government-run health insurance plan -- something the Obama administration supports but has suggested is not essential.
"What Teddy would do is he would fight for that public option," Kerry said on ABC's "This Week." "He would fight for it, and he would do everything in his power to get it, just like he did for the minimum wage or like he did for children's health care."
But, perhaps responding to liberal Democrats who have threatened to walk out on a bill that does not contain that option, Kerry said Kennedy would not abandon hope for a package that does not include it.
"But if he didn't see the ability to be able to get it done, he would not throw the baby out with the bathwater. He would not say no to anything because we have to reduce the cost. ... And he would find the best way forward," Kerry said. "He would say, 'I'm going to fight the fight, and if and when we get to the point that we can't get there, we'll see whether or not we can do enough to make good happen out of this.'"
Sen. Orrin Hatch, R-Utah, agreed that Kennedy was a master of "compromise" and that he would employ that skill whenever it was clear "he couldn't get everything that he wanted."
But Hatch said the health care debate has already reached that point and suggested Kennedy would have settled for a "center-right" bill.
"If he was here, I don't think we'd be in the mess we're in right now," Hatch said.
"The people out there are very concerned. They don't want a Washington-run government plan. ... When Medicare is $38 trillion in unfunded liability, and then they want to take $400 billion or $500 billion out of Medicare, I mean, come on, this doesn't make sense. And Teddy would have recognized that," Hatch said. "We used to get in tremendous fights, he and I, but we would always come together in the end. And it was always because both of us were willing to go to the center. And sometimes he would go to the center-right."
Kerry countered that Kennedy would have made clear that "no one is talking about a government-run, Washington-based health care plan."
Meanwhile, Sen. Chris Dodd, D-Conn., said the best way to honor Kennedy is to dial back the tempers and tension -- which have flared at town hall meetings across the country during lawmakers' summer recess.
"If you want to honor Teddy's memory, it's to come back and sort of ... put behind us the blistering days of August and to enter the cool days of September and to start acting like senators again, where you respect each other," he told NBC's "Meet the Press." "There are differences ... but you work out your differences."
Since Kennedy's death, health care reform proponents have pushed lawmakers to pass legislation this year by arguing that's what Kennedy would have wanted. But while some Democrats have suggested that Kennedy's death can rally lawmakers around the bill, Kennedy's absence comes with obvious downsides for the party.
Not only did Democrats lose an institution known for his ability to bring competing sides together, a skill that could have been put to good use here, they also lost their 60-seat, filibuster-proof majority.
Until the seat is filled, this reality means Democrats have to compromise with Republicans or employ a controversial legislative maneuver known as the "nuclear option" to muscle through legislation with a smaller majority.
Senate Majority Leader Harry Reid referenced this possibility at a tele-town hall last week. Reid said he is "stuck on bipartisanship" considering the fact that his party doesn't really have 60 votes.
"If we can't do a bipartisan bill, we will do a partisan bill," Reid said, adding that he doesn't want to do that.