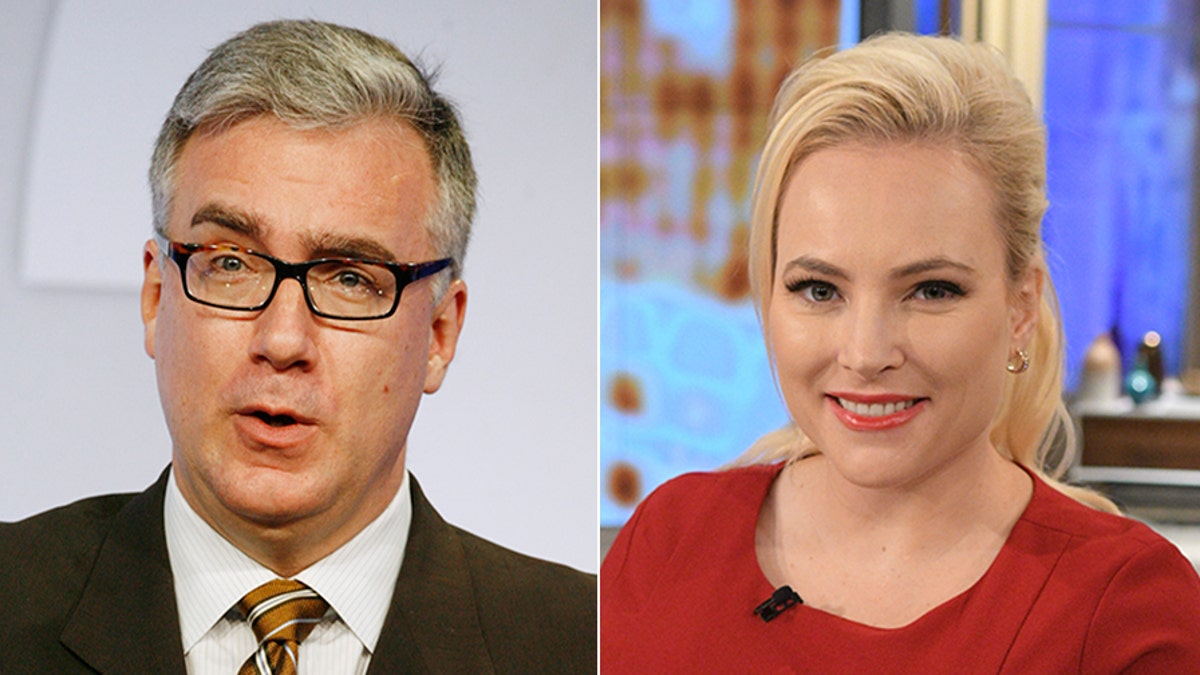 A conversation on "The View" got intense Friday morning after Keith Olbermann defended his recent tweet saying that President Trump and his family have done more damage to the U.S. than Usama bin Laden.
Olbermann was grilled about his claim that Trump has hurt the country more than bin Laden and the Islamic State combined, as he suggested in a Nov. 1 tweet to Donald Trump Jr.
"View" host Meghan McCain was in visible disbelief.
"3,000 people died on 9/11. I mean, the comparison is absurd," McCain said about Olbermann's claims, to which he responded by saying more people died during the Iraq War than 9/11 and "we didn't need to be there."
BIN LADEN FILES REVEAL FONDNESS FOR 'FUNNY CATS,' 'CHARLIE BIT MY FINGER' VIDEOS
"You think that bin Laden did less to damage America than President Trump?" McCain asked, to which Olbermann immediately replied, "Yes."
McCain went on to say, "rhetoric like that is so damaging," before defending her brother's service in the Iraq war, saying the comparison between Trump and bin Laden, the latter of whom "was dedicated to the destruction of … everything that we hold dear," was unbelievable.
"How do people like us find common ground," McCain asked, adding that she was exhausted with the behavior on both sides of politics.
"Do you want President Trump to fail? Do you want America to fail? I'm genuinely curious," McCain said.
TRUMP'S ASIA TRIP COULD BE AN INCREDIBLE SUCCESS IF HE DOES THIS
The heated back and forth was cut off by a commercial break and Olbermann was unable to reply, but upon return, the conversation took a somewhat more upbeat swing with Olbermann labeling McCain's father his "favorite person in American politics in the 21st century." The former MSNBC host also said that he owes McCain and former President George W. Bush an apology "based on what we've seen in the last two years in this country."
Olbermann continued saying he "would happily take a third term of George W. Bush rather than this," adding that he didn't think Trump was "stable," and would even prefer Vice President Pence in the Oval Office.
"My attitude towards this administration is, we're stuck with it, or I'm stuck with it from my view, no matter what happens going forward for at least four years… I'm accepting that," Olbermann said. "I'll take President Pence, I'll carry him to the White House on my shoulders if need be."