Kansas Sen. Roberts attacks GOP rival in ad over graphic old Facebook posts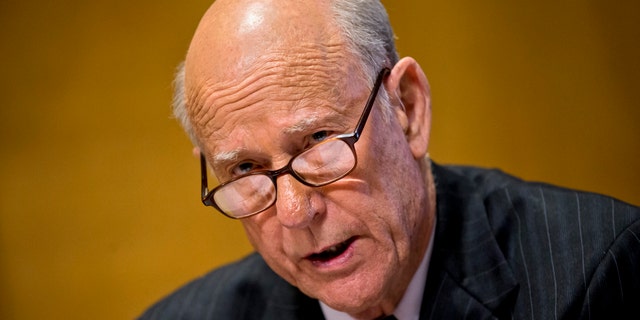 TOPEKA, Kan. – The first television ad from Kansas Sen. Pat Roberts in his Republican primary race attacks his physician-opponent over graphic X-ray images he posted on Facebook several years ago.
Roberts spokesman Leroy Towns said the three-term senator's campaign is spending about $100,000 to broadcast the ad on cable television statewide for at least 10 days, starting Wednesday. Towns said the Roberts campaign also will start broadcasting a radio ad statewide Thursday.
The ads question whether Roberts foe and Leawood radiologist Milton Wolf can be trusted.
They cite a Topeka-Capital Journal report about Wolf posting images of fatal gunshot wounds and medical injuries, along with commentary.
Wolf removed the images shortly after they appeared and has apologized. Spokesman Ben Hartman said the ads continue a "war on doctors" by Roberts.