Kansas Gov. Sam Brownback resigns to take Trump administration role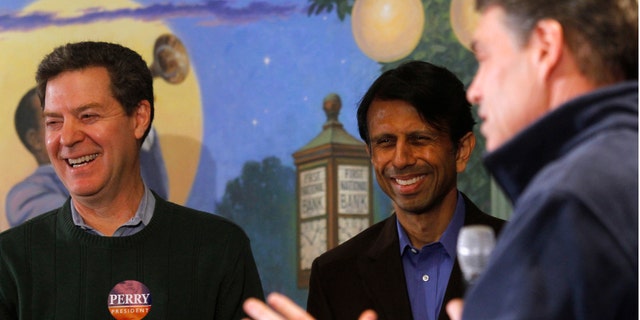 Kansas Republican Gov. Sam Brownback resigned Thursday after the Senate confirmed him as the Trump's administration's ambassador-at-large for international religious freedom.
"It has been a great honor to serve and represent Kansans for most of my adult life," Brownback tweeted. "Thank you for this opportunity to serve, and may God bless our great state and nation."
Brownback said he is resigning Jan. 31. Under Kansas state law, Lt. Gov. Jeff Colyer will take over as governor.
"I look forward to continuing in public service as the United States Ambassador at Large for International Religious Freedom, a position for which I was nominated by the president in July and confirmed by the Senate yesterday," Brownback wrote in his resignation letter to Kansas Secretary of State Kris Kobach. "Wherever my new duties take me, my Kansas values and experience will always travel with me."
PENCE CASTS TIE-BREAKING VOTE TO CONFIRM BROWNBACK AS AMBASSADOR
According to its website, the Office of International Religious Freedom monitors "religious persecution and discrimination worldwide."
Brownback, a known social conservative who previously served in the Senate and sought the Republican nomination for president in 2008, did not face an easy confirmation process.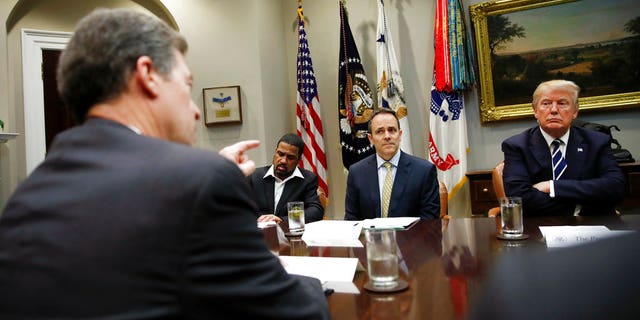 Trump first nominated Brownback to the position in July, but Brownback did not receive a confirmation vote last year after facing opposition from Democrats over his socially-conservative views.
The president was forced to re-nominate Brownback to the position this month. When Brownback's nomination came up for a vote Wednesday, Vice President Mike Pence was summoned to the Senate to break a tie twice: first on a procedural vote to break a filibuster, and then again on the final vote to confirm Brownback.
No Democrats supported the nomination of Brownback -- who served in the Senate from 1996 to 2011.
The vote was complicated by the fact that the Senate is operating with two Republicans absent. Arizona Sen. John McCain, who is battling cancer, remains out. Tennessee Sen. Bob Corker is at the World Economic Forum in Davos.
Fox News' Chad Pergram contributed to this report.