Kagan Starts Rounds on Capitol Hill as Senators Urge Nominee to Show Candor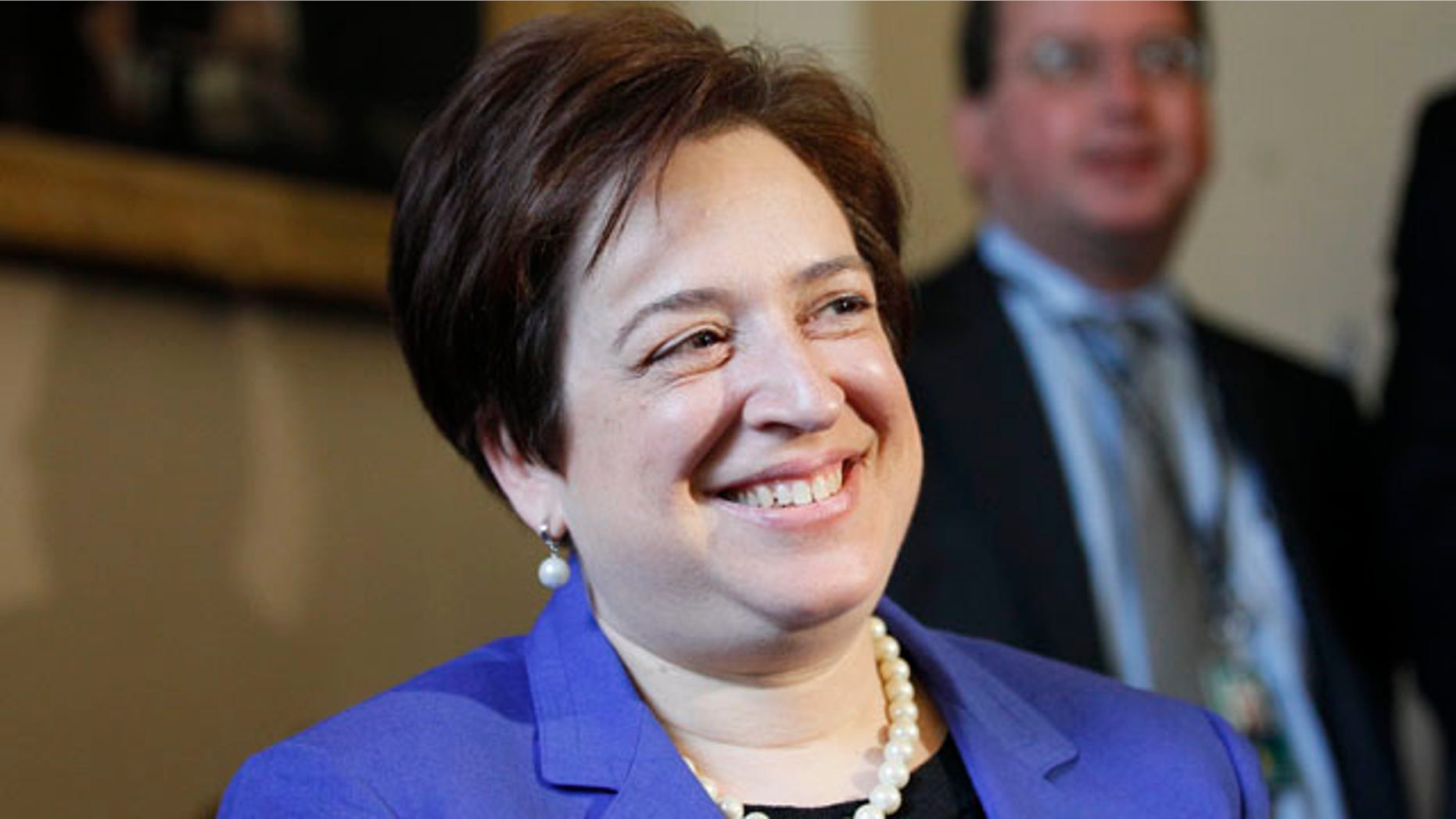 Supreme Court nominee Elena Kagan got a pledge from a key Democrat to help smooth her path to confirmation, while the top Senate Republican said she must prove she wouldn't be a rubber stamp for the White House.
Sitting beside her in his office, Senate Majority Leader Harry Reid, D-Nev., told Kagan he looked forward to making sure her transition from solicitor general to justice was "as smooth as possible."
Their meeting came as Kagan, President Barack Obama's choice to replace retiring Justice John Paul Stevens, kicked off a day of Capitol Hill courtesy calls to court the votes she'll need to be confirmed.
But Sen. Mitch McConnell of Kentucky, the Republican leader, said Kagan must prove that her current post on Obama's team wouldn't skew her rulings to favor his policies.
INTERACTIVE TIMELINE: Elena Kagan's Career
"It's my hope that the Obama Administration doesn't think the ideal Supreme Court nominee is someone who would rubber stamp its policies," McConnell said. "Americans want to know that Ms. Kagan will be independent, that she won't prejudge cases based on her personal opinions, that she'll treat every one equally, as the judicial oath requires."
Kagan was to meet next with McConnell, with visits later in the day to Judiciary Committee Chairman Patrick Leahy, D-Vt., top Judiciary Republican Sen. Jeff Sessions of Alabama, and three other top committee members.
But if any of them want to know Kagan's views on hot-button legal issues -- like the legality of the White House's new health care law, the constitutionality of gay marriage, or Arizona's new immigration law -- they're unlikely to learn much.
If Kagan follows the playbook for nominees, she won't be speaking her mind about legal, political or social issues raised by the senators whose votes she needs for confirmation.
Unless she breaks the traditional silence of other recent Supreme Court nominees -- something the nominee herself called for in 1995 -- senators will have to vote on elevating Kagan to the nation's highest court without finding out where she really stands on today's touchy topics.
Republicans are warning that a lack of candor could be detrimental to her getting bipartisan approval.
"Ms. Kagan failed to answer many questions posed by senators prior to her confirmation as solicitor general," Sen. John Cornyn, R-Texas, said. "This failure led many members to oppose her nomination. I hope that she will now more willingly respond to reasonable and relevant questions."
But ever since Robert Bork expansively explained his theories of the law to the Senate Judiciary Committee in 1987 and failed to get Senate confirmation, Supreme Court nominees have kept their personal opinions about controversial questions to themselves as much as possible.
Stevens, the man Kagan wants to replace, says that is the way it is supposed to be.
"It's quite unfortunate to be trying to pin down judges on particular issues," Stevens said while speaking at a judicial conference last week. "What they've said in published opinions is one thing, but speculating about issues is another."
Stevens was nominated less than three years after the landmark Roe v. Wade abortion decision in 1973 but wasn't asked a single question about abortion at his confirmation hearing. He also recalled longtime Senate Judiciary Chairman Strom Thurmond of South Carolina bringing him to his office to talk about Thurmond's view of capital punishment.
Thurmond never asked Stevens his opinion, thinking that would be improper.