Kagan's Unusually Thin Paper Trail Poses Challenge for Judiciary Committee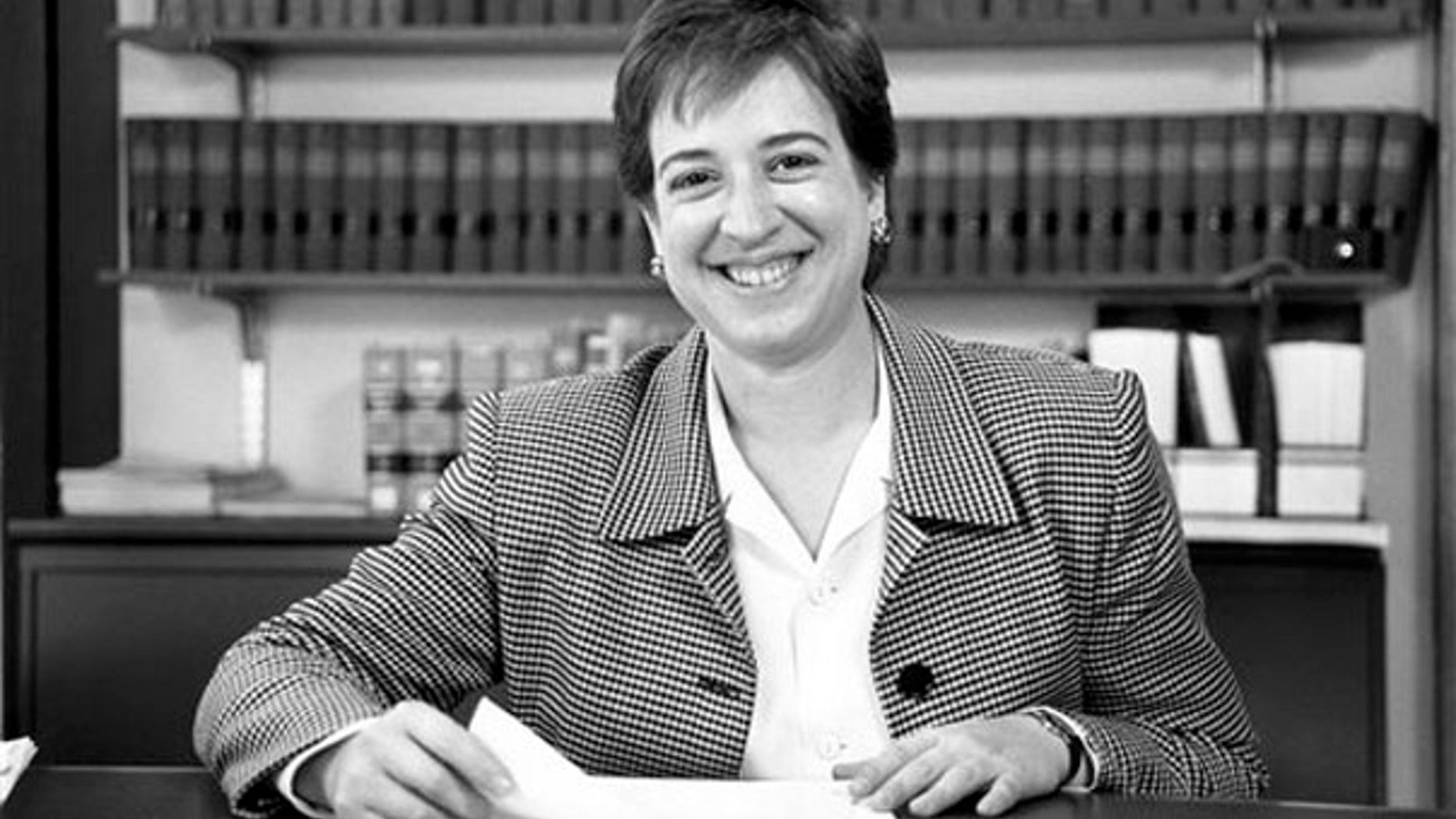 The fact that Elena Kagan never served as a judge is being touted as an asset by her supporters -- but for the Senate Judiciary Committee members who need to vet her Supreme Court nomination, the lack of a paper trail makes their job that much harder.
The other eight justices on the Supreme Court all served on the bench at some point in their lives and came to Capitol Hill with a portfolio of opinions to present to the Senate before answering questions.
But Kagan has none of that. The material she submitted to the Senate Judiciary Committee last year for her solicitor general nomination covered about a dozen articles, including two book reviews. The rest of the background material was made up of e-mails and a slew of speeches and interviews she gave.
In the year since she was confirmed, Kagan has added six cases to that portfolio -- reflecting her casework representing the United States before the Supreme Court in her role as solicitor general. She did not argue any case in any courtroom before she became solicitor general.
That could be a problem for senators looking to get an idea of how she handles herself in court, either on or before the bench. The Judiciary Committee is accustomed to having a lot more resume material to work with. By contrast, the two most recent nominees -- Sonia Sotomayor in 2009 and Samuel Alito in 2005 -- had about 4,000 cases to their names when they were nominated, according to the Judiciary Committee.
Sotomayor's writings dated back to articles in the 1970s for The Daily Princetonian. Her background package covered briefs, memos, reports, past nomination hearings and casework, among other things.
Alito submitted a 259-page initial form to the committee with complete summaries of his associations, public comments, writings and casework. The questionnaire included descriptions of 34 cases he worked on that were heard before the Supreme Court; cases he determined were his "10 most significant"; and a complete listing of judicial opinions, including unpublished opinions.
Many of the justices' pre-Washington careers covered years of opinions. Sotomayor served as an appeals court judge for more than a decade, and a District Court judge for six years before that. Alito racked up 15 years on the bench before George W. Bush nominated him to the Supreme Court. Chief Justice John Roberts had just a few years of judicial experience under his belt when he was nominated in 2005. But before him, Stephen Breyer had nearly 15 years of judicial experience and Ruth Bader Ginsburg had close to that when they were nominated to the Court by  Bill Clinton.
Sen. Jeff Sessions, R-Ala., ranking Republican on the Judiciary Committee, said Kagan's comparatively thin background package means senators will have to rely heavily on questioning during the high-profile confirmation hearing.
"If you're a judge, you've got a record. If you've practiced law for a long time and have a record of objectivity and being able to handle those kind of things in a fair way, I think that creates a record," Sessions told Fox News. "But she doesn't have that kind of record, so we'll have to ask her about it."
He said Tuesday that the lack of a judicial record "denies her what Sotomayor claimed -- that her record showed that her statements were not so significant and that she really was a faithful applier of the law."
Senate Minority Whip Jon Kyl, R-Ariz., said "the fact that she hasn't been a judge means that we don't have clues about how she will act in a judicial setting. And that's something we'll have to make up for by inquiry into other areas."
That inquiry could prove frustrating for senators on the Judiciary Committee. Kagan's reluctance to answer questions during last year's nomination hearing infuriated Pennsylvania Sen. Arlen Specter, who was a Republican at the time. He questioned her at length during the committee hearing and ultimately voted against her.
"We ought to know more about these nominees. We ought to take the confirmation process very seriously," he said on the Senate floor before the final vote.
Specter, now a Democrat, said in a written statement Monday that while Kagan has "exemplary academic and professional credentials," he voted against her last year because "she wouldn't answer basic questions" about the job.
"I have an open mind about her nomination and hope she will address important questions related to her position," Specter said.
But Kagan supporters say the Senate should not view her judicial inexperience as a liability.
"It's not a deal-breaker," Vice President Biden said on ABC's "Good Morning America," citing the fact that the late Chief Justice William Rehnquist did not have a judicial record before joining the high court. "I mean, thank God there have been people who were other than just Circuit Court of Appeals judges.
"I think it is a great asset she has. And she is unquestionably academically qualified -- the dean of Harvard Law School, a tenured professor at the University of Chicago ... actually they referred to the solicitor general as the tenth justice," he said. "She is supremely qualified."
Before becoming solicitor general, Kagan served as dean of Harvard Law School. She also worked in the Clinton White House and taught alongside President Obama at the University of Chicago Law School.