Jury ends day 2 of deliberations in former Virginia Gov. Bob McDonnell trial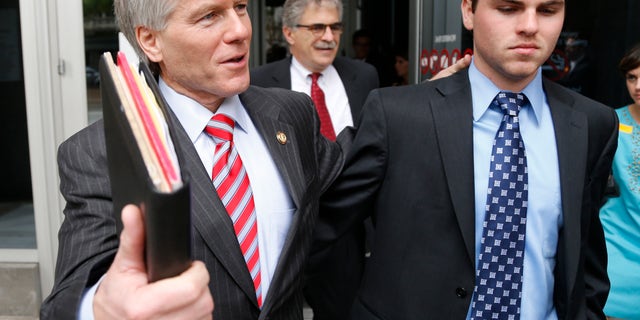 Jurors put in a full day of deliberations Wednesday without reaching a verdict in the public corruption trial of former Virginia Gov. Bob McDonnell and his wife, Maureen.
They began reviewing five weeks of testimony and scores of exhibits Tuesday afternoon and have now deliberated about 13 hours. They return Thursday morning.
The McDonnells are charged in a 14-count indictment with accepting more than $165,000 in gifts and loans from former Star Scientific Inc. CEO Jonnie Williams in exchange for promoting his company's nutritional supplements.
An expert said jurors will feel invested in the case after spending five weeks listening to testimony and likely are taking a methodical approach to deciding each charge.
"Jurors take this job very seriously," said Jill Holmquist, president of the American Society of Trial Consultants.
She said the longer a decision takes, the more disagreement it reflects among jurors.
"If they're unanimous, the process won't take long," she said.
McDonnell testified that he didn't do anything special for Williams in exchange for the gifts and loans. McDonnell arranged meetings for Williams with other government officials, but he said he did the same thing for countless others seeking the collective ear of the state. The McDonnells also attended several events promoting Williams' supposed cure-all, Anatabloc, and hosted an event at the governor's mansion that Star billed as a product launch. McDonnell said there was nothing out of the ordinary about those events either.
However, prosecutors emphasized that others who were given access to state officials and a public relations boost by the first couple's appearance at company events were not simultaneously lavishing the McDonnells with gifts and loans. The haul for the McDonnells included $20,000 in designer clothing and accessories for the then-first lady, a $6,500 Rolex watch for her husband, $15,000 to cover catering for a daughter's wedding, free vacations and golf outings, and $120,000 in low-interest loans.
Williams testified under immunity that he spent money on the McDonnells solely to get their help promoting Anatabloc. He also addressed a defense attorney's claim that Maureen McDonnell had developed a "crush" on him, saying he had no idea she felt that way and that he considered the relationship strictly business.
The trial divulged embarrassing details of the McDonnells' marriage, which the defense claimed was so broken that they could not have conspired in a gifts-for-favors scheme.