Judge Dismisses ICE Agents' Lawsuit Challenging Obama's Deferred Action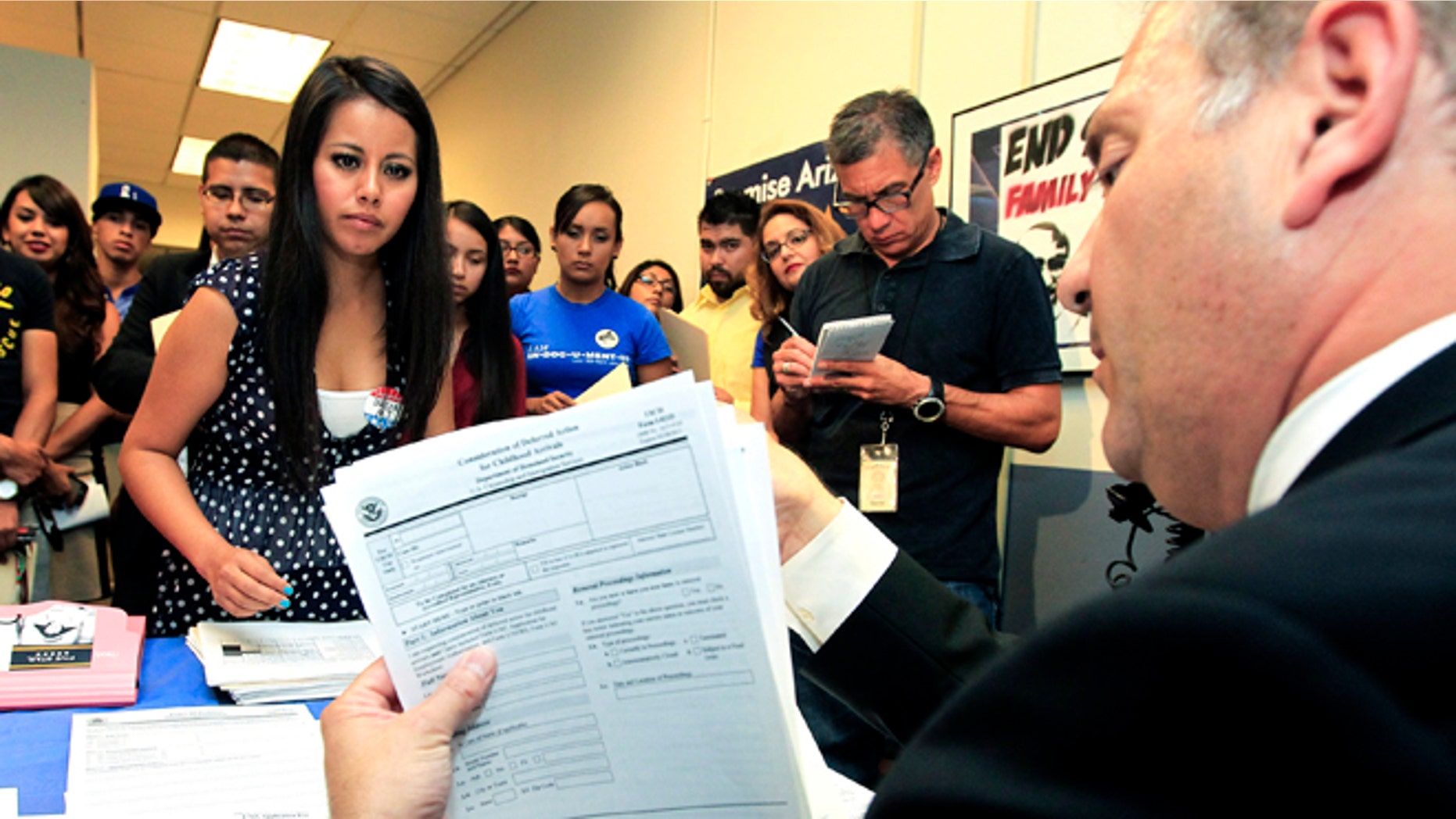 A federal judge on Wednesday dismissed a lawsuit by immigration agents who challenged the Obama administration's program that gives a reprieve from deportation to undocumented immigrants brought to the U.S. as minors.
U.S. District Judge Reed O'Connor, who earlier this year had expressed agreement with the agents' contention that the deferred deportation program undermined their duty to enforce the law, said on Wednesday that it was not within his court's jurisdiction to decide on what essentially is a dispute between federal employees and their employer, the U.S. government.
President Obama implemented the program, called Deferred Action for Childhood Arrivals, or DACA, last year amid growing criticism from immigration advocates that he had failed to fight hard enough for comprehensive immigration reform – particularly the aspect of it that gives certain undocumented immigrants a chance to legalize their status.
Many activists had argued that the president, who blamed Republicans in Congress for the lack of progress on a reform measure, had the authority to implement some changes in immigration policies through an executive order or some other initiative.
Republicans assailed the idea, saying it was an end-run around Congress.
In his decision to dismiss the case, O'Connor, sitting in Dallas, Texas, nonetheless reiterated his view that DACA was inherently unlawful.
"Plaintiffs were likely to succeed on the merits of their claim that the Department of Homeland
Security has implemented a program contrary to congressional mandate," he said in his ruling.
Kris Kobach, the attorney who represented the 10 agents of the U.S. Immigration and Customs Enforcement in their lawsuit, said that despite the dismissal of the case, the judge's comments vindicated the agents.
"Today, the court once again made clear that the Obama Administration's DACA Directive violates federal law," Kobach said in a written statement. "The question that the court focused on in the ruling was a purely jurisdictional one—whether this case can proceed in federal court or whether it must go through administrative bodies in the executive branch."
The fact remained that the Obama Administration is ordering ICE agents to break the law, Kobach said.
"It is imperative that this attack on the rule of law be stopped, one way or another," he said.
Kobach, who is Kansas' Secretary of State, is the architect of many of the nation's state-level immigration measures, including Arizona's SB1070. Kobach also served as GOP presidential contender Mitt Romney's unofficial immigration advisor, a liaison that many observers believed ended up being detrimental to the former Massachusetts governor.
Kobach, a champion for those who oppose illegal immigration, long has been a proponent of the concept of "self-deportation," whereby life becomes so difficult for undocumented immigrants that they leave the United States on their own.
To be eligible under DACA, immigrants have to prove that they arrived in the United States before they turned 16, have been in the country for at least five years, are 30 or younger, are in school or have graduated or have served in the military. They cannot have a criminal record or otherwise be considered a threat to public safety or national security.
The president of the ICE agents' union, Christopher L. Crane, is the main plaintiff in the lawsuit.
Many immigration advocates had vehemently criticized the lawsuit, saying it targeted immigrants who had been brought to the country as children and, as such, had no say in their parents' decision to enter illegally, or to overstay their visas.
They have pushed for Congress to pass the DREAM Act, a measure that would give such immigrants a pathway to legalization. Several efforts to pass it have failed. But new efforts to come up with an immigration reform law include a provision to allow immigrants brought as minors a chance to obtain legal status.
"Most Americans support the DREAM Act and think legalization is a much more realistic solution than mass deportation, especially for young people who have grown up in the United States," said Rep. Luis Gutierrez, Illinois Democrat and chairman of the immigration task force for the Congressional Hispanic Caucus, last year in addressing the ICE union lawsuit.
He said the president's policy allows enforcement agents to concentrate on deporting criminals.
"These are young people brought up in the U.S. who have achieved scholastically and remained crime-free," he said.