Judge Calls Blago Defense Motion "Harebrained"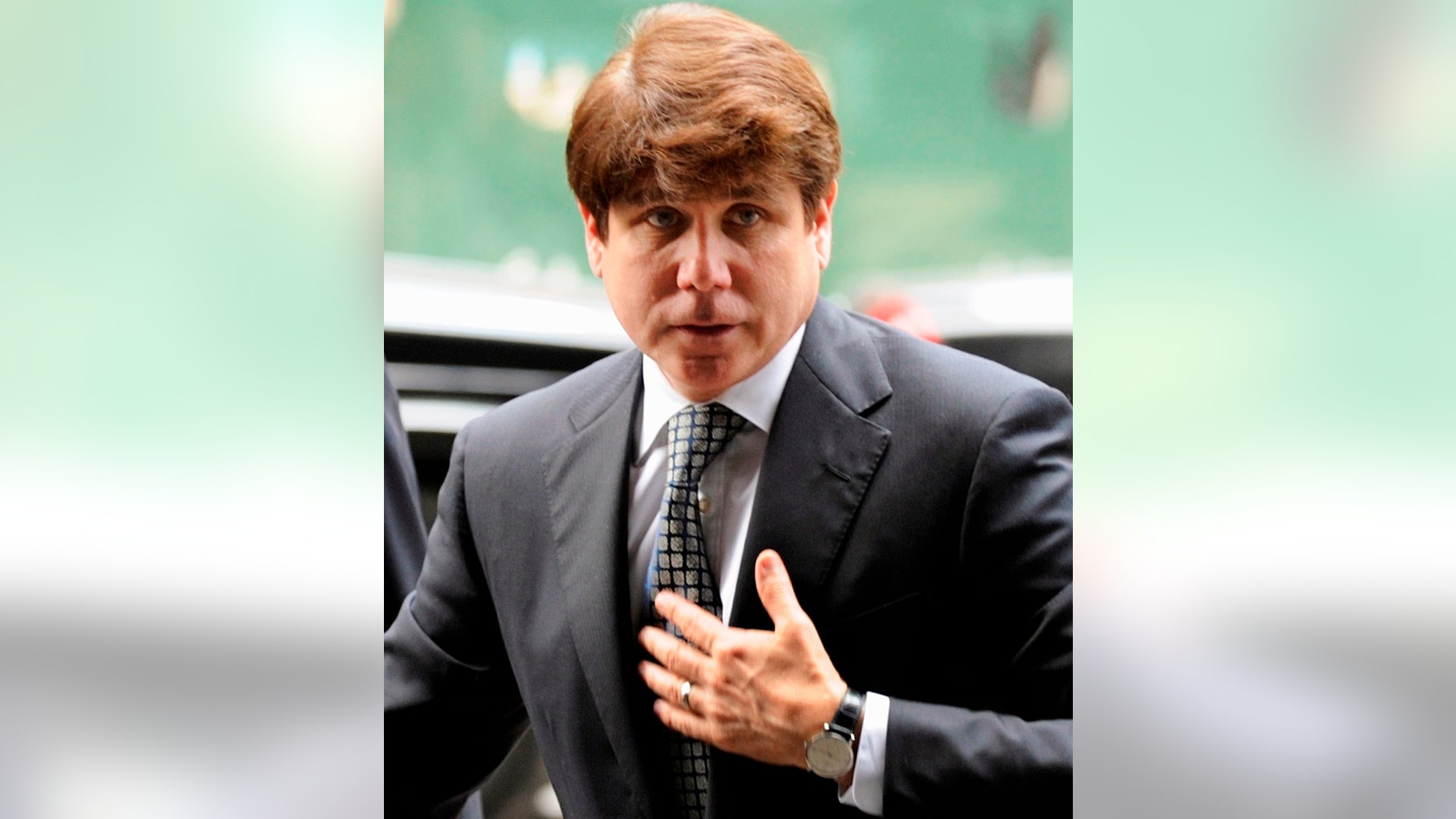 CHICAGO, Illinois -- It was another ugly morning in court for Rod Blagojevich's defense team.
Less than a week after the convicted Illinois governor was sentenced to 14 years in prison, his legal team was back in front of a judge asking for a new hearing to determine whether a juror violated court rules.
Blago's lawyers argue the jury foreman (from the most recent trial) broke the rules by possessing a copy of her juror questionnaire and discussing it with a group of high school students recently. Judge James Zagel quickly denied the defense's motion calling it "harebrained" and full of "inappropriate analogies." Judge Zagel pointed out the juror's actions took place after the trial ended and therefore the rules impacting jurors no longer apply.
The judge also said the "motion was prepared without any adequate thought" and that it was beyond his imagination how the defense could argue this particular juror was guilty of misconduct. The judge then suggested the defense team write a letter of apology to the juror in question.
Judge Zagel had strong words for the youngest member of Blago's defense team Lauren Kaeseberg, who filed the defense motion, saying he was considering sanctions against her but told her "you're just starting your career and I don't want to go down this road."
Following the hearing, defense attorney Aaron Goldstein, who was also in court today, was asked about getting scolded by the judge. "Nothing new there," Goldstein said. "We filed the motion in 100% good faith. All we asked for was an evidentiary hearing to find out how a juror obtained a juror questionnaire. We are not criticizing the juror in any way." Attorneys are not allowed to speak with jurors following a trial.
Asked if they intend to write a letter apologizing to the jury foreman Goldstein replied, "We're going to talk about what we have to do. Everything we do we do as a team. Nothing was done to criticize anyone. We asked for answers and we didn't get answers." The defense team still intends to appeal Blagojevich's guilty verdict.