Judge blocks Texas from cutting Medicaid funding to Planned Parenthood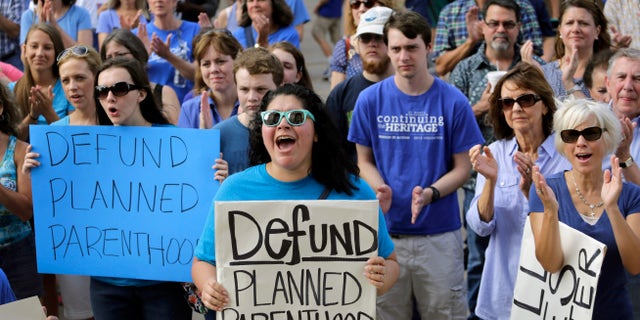 AUSTIN, Texas – A federal judge ruled Tuesday that Texas can't cut off Medicaid dollars to Planned Parenthood over secretly recorded videos taken by anti-abortion activists in 2015 that launched Republican efforts across the U.S. to defund the nation's largest abortion provider.

An injunction issued by U.S. District Sam Sparks of Austin comes after he delayed making decision in January and essentially bought Planned Parenthood an extra month in the state's Medicaid program.

Texas is now at least the sixth state where federal courts have kept Planned Parenthood eligible for Medicaid reimbursements for non-abortion services, although a bigger question remains over whether President Donald Trump will federally defund the organization.

Sparks' decision preserves what Planned Parenthood says are cancer screenings, birth control access and other health services for nearly 11,000 low-income women. Texas originally intended to boot Planned Parenthood in January but Sparks told the state to wait pending his ruling.

Arkansas, Alabama, Kansas, Mississippi and Louisiana have also had similar efforts blocked.

Like in those states, Texas health officials accused Planned Parenthood officials of making misrepresentation to investigators following the release of secretly recorded and heavily edited videos by an anti-abortion group last year. Investigations by 13 states into those videos have concluded without criminal charges, and Planned Parenthood officials have denied any wrongdoing.

A Houston grand jury indicted two activists behind the videos over how they covertly gained access inside a Planned Parenthood clinic, but a judge later dismissed the charges.

Planned Parenthood serves only a fraction of the 4.3 million people enrolled in Medicaid in Texas.

Anti-abortion activists emboldened by a new Trump administration are looking for the federal government to cut off all federal funding to Planned Parenthood. That would cut nearly $400 million in Medicaid money to the group and result in roughly 400,000 women losing access to care, according to the nonpartisan Congressional Budget Office.

In one of his first acts as president, Trump last month banned U.S. funding to international groups that perform abortions or even provide information about abortions. Vice President Mike Pence strongly opposes abortion, citing his Catholic beliefs, and the newly confirmed health secretary, Tom Price, has supported cutting off taxpayer money to Planned Parenthood.