Jerry Springer considering a run for Congress? Rumors are swirling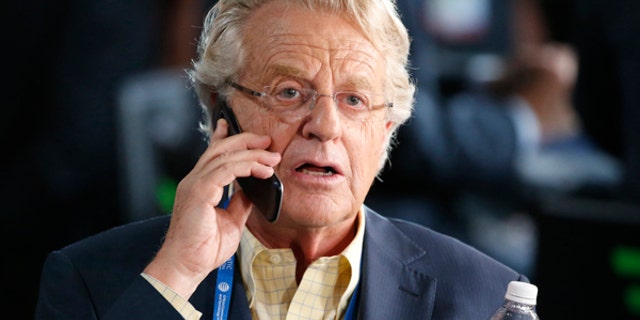 NEWYou can now listen to Fox News articles!
"Jerry! Jerry! Jerry!"
The infamous chant bellowed by the audience of "The Jerry Springer" when a man's wife reveals that she is a prostitute – and actually not even a she -- could soon be heard on the campaign trail in Ohio if rumors prove true.
Springer, a Democrat who believes he appeals to the same working class and rural voters that helped President Trump win the Buckeye state, and ultimately the White House, is considering a 2018 run for Ohio's 2nd Congressional District, according to the Cincinnati Inquirer.
Tim Burke, chairman of the Hamilton County Democratic Party and a close friend of Springer, said that a phone poll was conducted in the region this week to gauge the longtime talk show host's chances against incumbent Republican Rep. Brad Wenstrup. Burke did not know any other details about the poll.
Fox News did not hear back from spokespeople with "The Jerry Springer" show when asked for comment.
While rumors have swirled for years about Springer running for governor in Ohio, the former Cincinnati mayor has always denied that he would leave his television gig to return to life as an elected official. But Springer has recently headlined a number of Democratic fundraisers in Ohio's 2nd District and confidants speculate that he could be looking to upset Wenstrup, who is currently in his third term, in 2018.
"A lot of people believe he has stepped up the amount of doing that this year," Burke told the Inquirer. "I think that's just his own personal reaction to Donald Trump. I think he's feeling if Donald Trump can do it, why can't I?"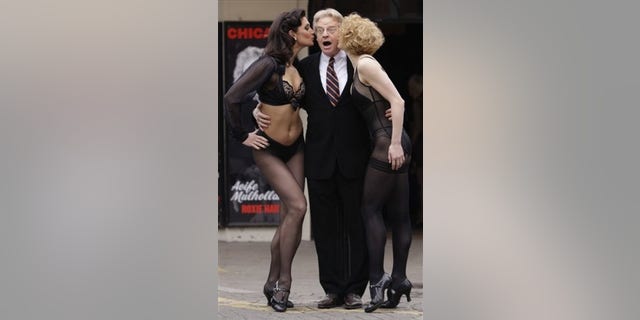 A spokesperson for Wenstrup said that the congressman was aware of the poll, but said it would be a tall order to unseat the lawmaker. Ohio's 2nd Congressional District spans numerous Appalachian counties and has been a Republican stronghold for decades.
"You can't ignore anybody who is well known, but it would be a surprise to us if Jerry Springer has even been to all the counties in the 2nd District," Mark Weaver, Wenstrup's campaign spokesman, told the Inquirer. "Brad Wenstrup has deep ties and strong relationships with people in every corner in this district. It's going to take more than a talk show to replace that type of connection."
Springer may so far be remaining quiet when it comes to the rumors, but the talk show host's official Twitter account has recently been scathingly critical of the Trump administration. He slammed the president's response to the London terror attacks and the exit of the Paris Climate Accord.
He also took out a full-page newspaper ad opposing the decision to repeal Obamacare to 9/11, saying it would "end up killing many more Americans than Osama bin Laden ever did." He also posted a video on social media where he labeled the American Health Care Act an "act of war on Americans."
Springer was the mayor of Cincinnati in the late 1970s and previously served on the city council. When his show first went on air in 1991 it was geared toward politics with guests ranging from Oliver North and Jesse Jackson, and topics including homelessness and gun control. The show, however, switched to a more sensationalist, tabloid feel in 1994 and quickly gained a cult following with ratings in 1998 beating "The Oprah Winfrey Show" in many cities and reaching more than 6.7 million viewers.