Is Alaska's Senate Race the True Test for Conservatives?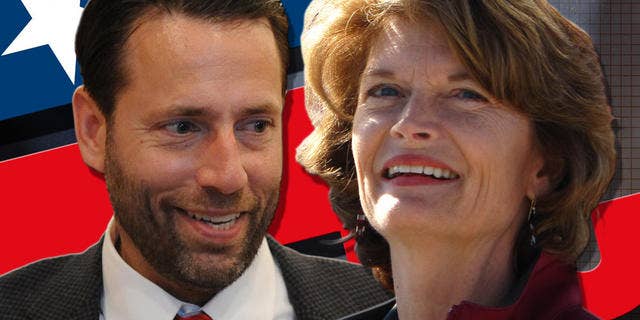 Some conservative activists claim the battle over Alaska's senate seat will be the true test for the current Republican leadership. But, Republican candidate Joe Miller is defending the National Republican Senatorial Committee, which claims it has been getting a lot of unfair heat from some conservatives.
Miller is facing what could be a costly, lengthy legal battle with incumbent Republican Sen. Lisa Murkowski. Murkowski launched a write-in candidacy in September after she lost the Republican primary.
NRSC spokesman Brian Walsh says the NRSC has been supporting Miller unabashedly since he won the Republican nomination. But he claims the NRSC has gotten criticism from right wing conservative activists, like radio talk-show host Mark Levin, who says Tea Party activists will be watching the NRSC's actions in Alaska closely.
Miller tells Fox News, "They [the NRSC] really kicked in over the last of days to assist in obviously the upcoming legal battle. Murkowski's campaign hired a high power law firm, lawyered up, if you will, and so there was a need for us also to defend our interests. We got about bringing in legal teams to assist and the senatorial committee has been good about helping out with the costs."
Walsh says the NRSC has spent more than a million dollars on Miller's senate battle, paid for statewide advertising, and provided staff on the ground in Alaska.
Walsh also says the Miller campaign didn't ask for more help from them until Friday night. He made it clear he wants, "Conservatives who are attacking us for not helping him to know that his campaign hadn't even asked for our help."
The NRSC says it agreed to pay for legal assistance as soon as it heard formally from Miller's campaign that they wanted it.
Miller says all of that, "Is helping out a lot. We are grass roots campaign, always have been. We are funded from just ordinary Americans, Alaskans, many of which have never been involved in politics before so we don't have the kind of wealth that you might have in other campaigns so that is helpful."
The NRSC has sent out an email asking its donors to support Miller's legal battle. And, it says it will continue providing Miller legal assistance for the immediate future. But, Miller's legal battle could be a long one.
Miller says, "We are going to fight as long as we need to make sure that every valid vote is counted and make sure that the legal rights of Alaskans are protected. Obviously the interests of Alaska are well served the sooner this is resolved but we want to make sure it is done right and done in a fashion that allows us to have people on the ground where they need to be to review the process."