Independents Backing Republicans by Double-Digit Margin, Poll Shows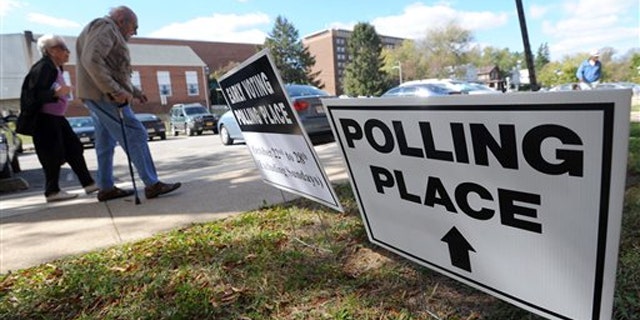 Independents are flocking to Republican candidates, according to a new poll, signaling an important shift in the critical voting bloc that helped boost Democrats the past two cycles.
A Politico/George Washington University poll showed independents choosing Republicans by a 14-point margin. The survey showed those voters held a bleaker-than-average view of key Democratic policies -- 62 percent had an unfavorable view of the health care law, compared with 52 percent for all voters; 66 percent said the stimulus is not working, compared with 57 percent for all voters.
The movement continues a trend that started when independents began breaking for the GOP in the Virginia and New Jersey gubernatorial races and Massachusetts Senate race.
The surge in independent support boosts Republicans' chances with the midterm election, which is just more than a week away. Though the polls are tightening in a handful of races, Republican National Committee Chairman Michael Steele said Sunday he's confident the party can take control of Congress.
The latest poll showed Republicans leading Democrats overall by 47-42 percent.
The survey of 1,000 likely voters was conducted Oct. 17-20. It had a margin of error of 3.1 percentage points.