In wild California primary, Democratic candidate sues over rivals' ballot entries, candidates eased out
The Democrats' tidy plan to sweep through Southern California in the 2018 elections en route to taking control of the House remains a crowded, often bare-knuckled scrap, with a final candidate deadline Thursday.
Millionaire lottery winner and former Republican Gil Cisneros in the past few days filed lawsuits against two Democratic primary rivals in his bid to win retiring GOP Rep. Ed Royce's seat, after two other candidates were apparently coaxed out of the race.
Cisneros filed the suit in California Superior Court to force the state to reject the three-word job descriptions submitted by rivals Andy Thorburn and Sam Jammal for the June 5 ballot, arguing they were "misleading or otherwise do not comply with the law," according to court documents.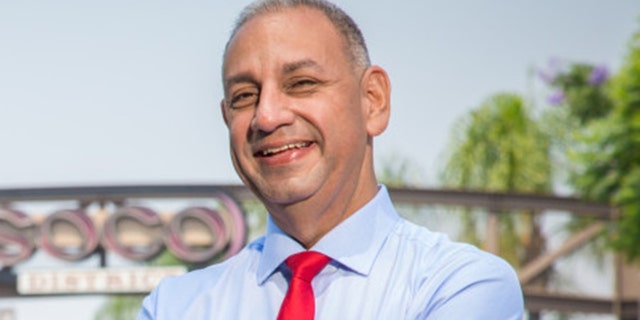 The suits named as the defendant Secretary of State Alex Padilla, who has rejected Thorburn and Jammal's original ballot designations but has accepted their alternative choices. On Tuesday, the Cisneros camp indicated its willingness to accept the changes and drop the legal challenges.
"What we ask is that all candidates play by the rules and say who they actually are," Cisneros campaign manager Orrin Evans told Fox News. "The secretary of state's rejection of those descriptions highlighted the adherence to those rules."
While Cisneros appears ready to drop the issue, his legal challenges highlight the extent to which Democrats are willing to use sharp-elbow tactics in the crowded Orange County district race.
At least one rival candidate purportedly tried to fundraise off the Cisneros suit.
Thorburn campaign consultant Mac Zilber called the suit "a desperate attempt by a campaign getting no traction to use its money and lawyers to go after fellow Democrats, instead of putting out a positive message."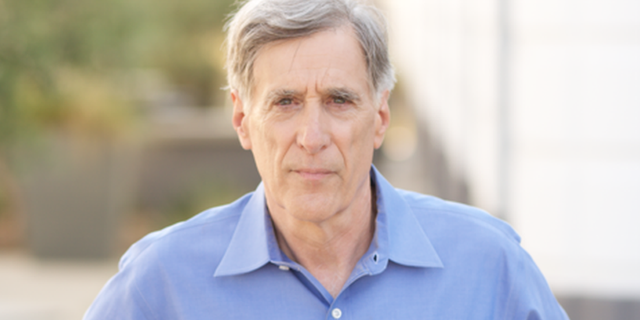 The two candidates who recently withdrew from the state's 39th congressional district race are Jay Chen and Phill Janowicz.
Their withdrawal follows three sources telling Fox News that the Democratic Congressional Campaign Committee has been actively trying to nudge second-tier candidates out of some crowded California House races.
"The DCCC has declared an open war against progressive candidates, and nobody is safe," National Republican Congressional Committee spokesman Jessie Hunt said after Chen's announcement.
Democrats, since shortly after the 2016 White House race, began targeting seven California congressional districts held by Republicans but that Hillary Clinton won. Among them are Royce's district and three others that include at least part of Orange County.
Democrats must win a total of roughly 26 GOP-held seats in November to control the House.

But the resist-Trump movement -- combined with more Hispanics moving into the region and the retirement of Royce and fellow GOP Rep. Darrell Issa in the nearby 49th district -- resulted in Democratic hopefuls piling into races.
The situation has caused headaches for Democrats because California has a top-two primary system, which means the first and second top vote-getters advance to the November election, and the glut of Democratic candidates could divide the votes so much that few -- or none -- advance.
In the region's 48th congressional district race to unseat 15-term GOP Rep. Dana Rohrabacher, a field of 16, including eight Democrats, are competing for the seat.
The race featuring Cisneros, a Navy veteran who with his wife won $266 million in the state lottery in 2010; Jammal, a civil rights attorney and former Obama administration staffer who has more recently worked for Telsa; and Thorburn, a businessman and former teacher, still has a total seven candidates.
"Andy will work as hard as he can to get out his message of expanded health care and higher education, whether he's running against two or 200 candidates," Zilber said.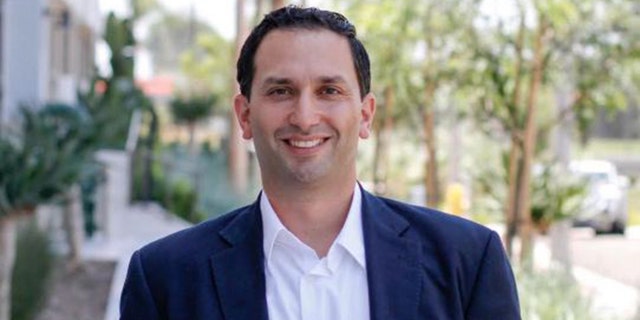 Jammal's original job description was "civil rights attorney" but, at least for now, has been changed to "clean energy businessman." Thorburn's description of "health-care educator/ entrepreneur"has been changed to "nonprofit adviser/ businessman."
"Sam Jammal has a long record as a civil rights attorney, despite this fact, it appears that out-of-district millionaire Gil Cisneros got what he paid for: an expensive Sacramento legal team that bullied our grassroots campaign to change our ballot designation," the Jammal campaign said late Tuesday.