Illinois Senate Candidates Spar Over Military Service Claims, Mob Ties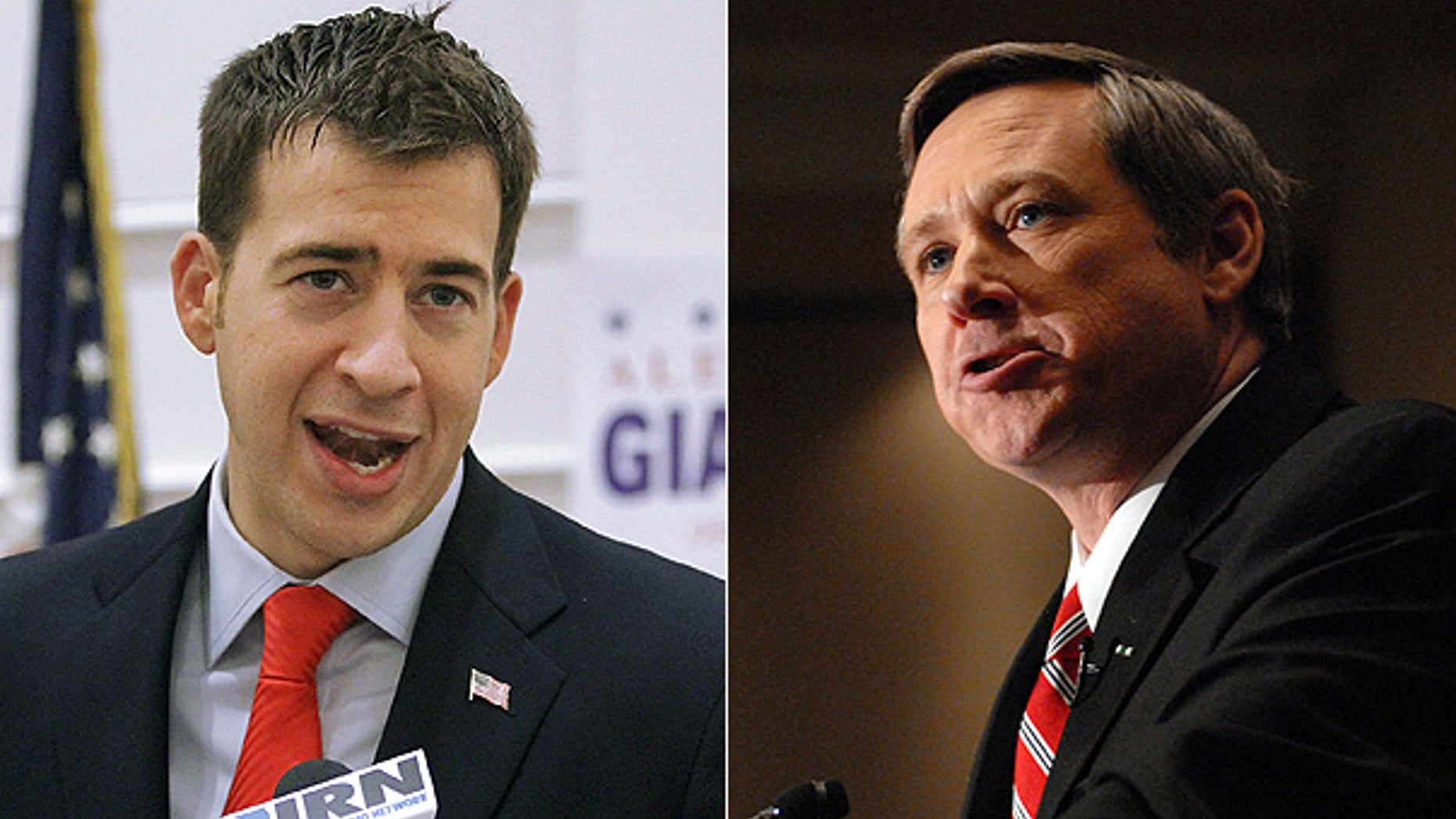 CHICAGO -- The candidates for President Obama's former Senate seat accused each other of lying, doing business with mobsters and driving up the nation's deficit Sunday during their first debate.
Democrat Alexi Giannoulias said Republican opponent Mark Kirk has told "some real whoppers" during the campaign, from making false claims about his military service to calling himself a deficit hawk while supporting expensive tax cuts for the wealthy.
Kirk responded that Giannoulias, as an executive at his family's bank, lent money to "infamous mob figures." He also repeated accusations that Giannoulias helped drive Broadway Bank into the ground, causing it to fail earlier this year.
The debate on NBC's "Meet the Press" touched on many of the disputes and allegations that have produced an extraordinarily tight race. Polls show the two candidates essentially tied as Republicans try to capture Obama's former seat and Democrats aim to prevent an embarrassing loss.
The candidates displayed clear policy differences.
Giannoulias, who's currently serving as Illinois' state treasurer, defended Obama's handling of the economy, saying government stimulus programs had prevented a second Great Depression.
"That is a reality," he said.
Kirk, however, said the stimulus has largely failed. The five-term congressman from the Chicago suburbs said its main effect has been to drive up government debt, which Kirk called a "long-term danger to the American dream."
But much of the debate was devoted to the candidates defending themselves against accusations of misconduct and dishonesty.
Giannoulias denied that his decisions as a loan officer contributed to Broadway Bank's failure. He also rejected Republican claims that he's a "mob banker" because the bank did business with at least two criminal figures.
Giannoulias said again that the bank knew the men had been in legal trouble but "didn't know the extent of that activity." The Kirk campaign disputes that claim.
Meanwhile, Kirk was pressed on his false statements about his career in the Navy Reserve.
Kirk, an intelligence officer, claimed he personally won an award that actually went to his entire unit. He has said he took part in first Iraq war when he didn't. He also once claimed to run the Pentagon war room when his duties actually involved only one part of the center's operations.
And, Kirk said he came under fire on flights over Iraq and Kosovo, claims he won't explain.
"I made mistakes. I was careless and I learned a very painful and humbling lesson," Kirk said.