Illinois Newspaper Offers Free (Bleeping) Golden Blago Ringtones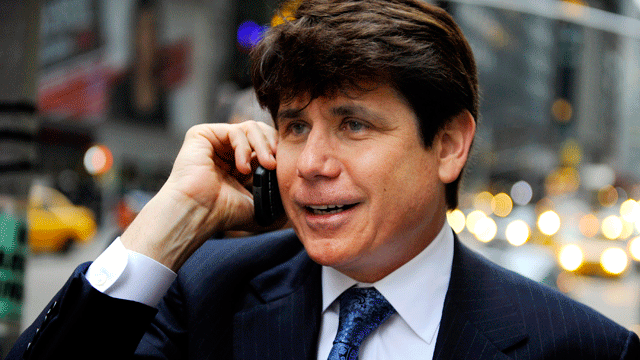 A newspaper in Springfield, Ill., is offering readers free ringtones of Rod Blagojevich's greatest profanity-laced rants, captured on tape by the FBI in the weeks before the former governor's arrest in 2008 for allegedly trying to sell President Obama's former Senate seat to the highest bidder.
And the rants are (bleeping) golden.
The bits include Blagojevich's now signature phrase: "I've got this thing and it's (expletive) golden. And I'm just not giving it up for (expletive) nothing."
He can also be heard telling his then-Deputy Gov. Robert Greenlee: "I (expletive) busted my (expletive) and (expletive) people off and gave your grandmother a free (expletive) ride on a bus. OK? I gave your (expletive) baby a chance to have health care."
The newspaper, the State Journal-Register, includes download instructions for the mp3 or iPhone files.
Blagojevich is currently on trial on charges of corruption. His attorneys are expected to begin presenting their defense Monday.
Blagojevich, 53, has pleaded not guilty to all charges. His defense will try to counter the impression the recordings left by playing new ones they believe will show him in a better light.