Huckabee says he's interested in 2016 White House bid, will decide after midterms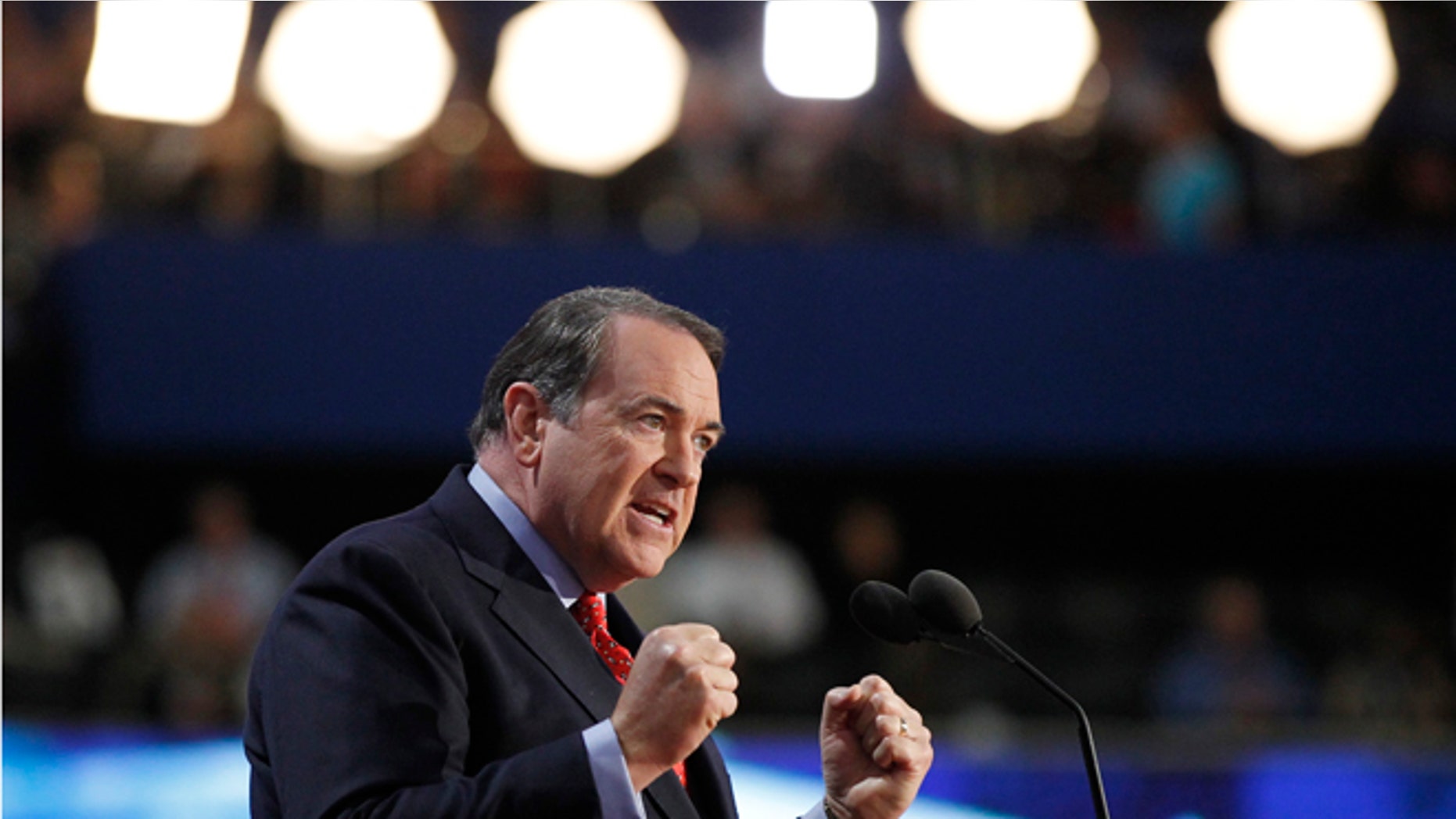 Former GOP presidential candidate and populist Mike Huckabee said Sunday that he's interested in a 2016 White House bid, amid an emerging political interest in the issue of income equality.
Huckabee, a former Arkansas governor, told "Fox News Sunday" that he's interested in running again, after suggesting such in at least two interviews in recent weeks.
"It would be, frankly, dishonest to say no," said Huckabee, a Fox News commentator, who plans to make a final decision after the 2014 elections.
Huckabee suggested that Americans tend to show less regard for a single, working mother than a member of the ruling class. He also defended his recent statement that Washington and Wall Street is the "axis of evil," suggesting the connection between power and money doesn't regard the needs of middle-class Americans.
Americans have indeed embraced populist Democratic candidates over the past several months, including New York Mayor-elect Bill de Blasio, whose campaign focusing on perceived income inequality resonated with New York residents.
However, Huckabee made clear, "I don't want big government to determine what income equality looks like."
Huckabee decided in 2011 not to enter the most recent presidential election campaign, saying: "All of the factors say go, but my heart says no."
On Sunday, he said there is about a "50-50" chance he will run. Huckabee also said his final decision would still come from the heart and that Republicans already have "a strong stable of candidates" for 2016.