House Votes to Extract Info From Ethics Panel on PMA Probe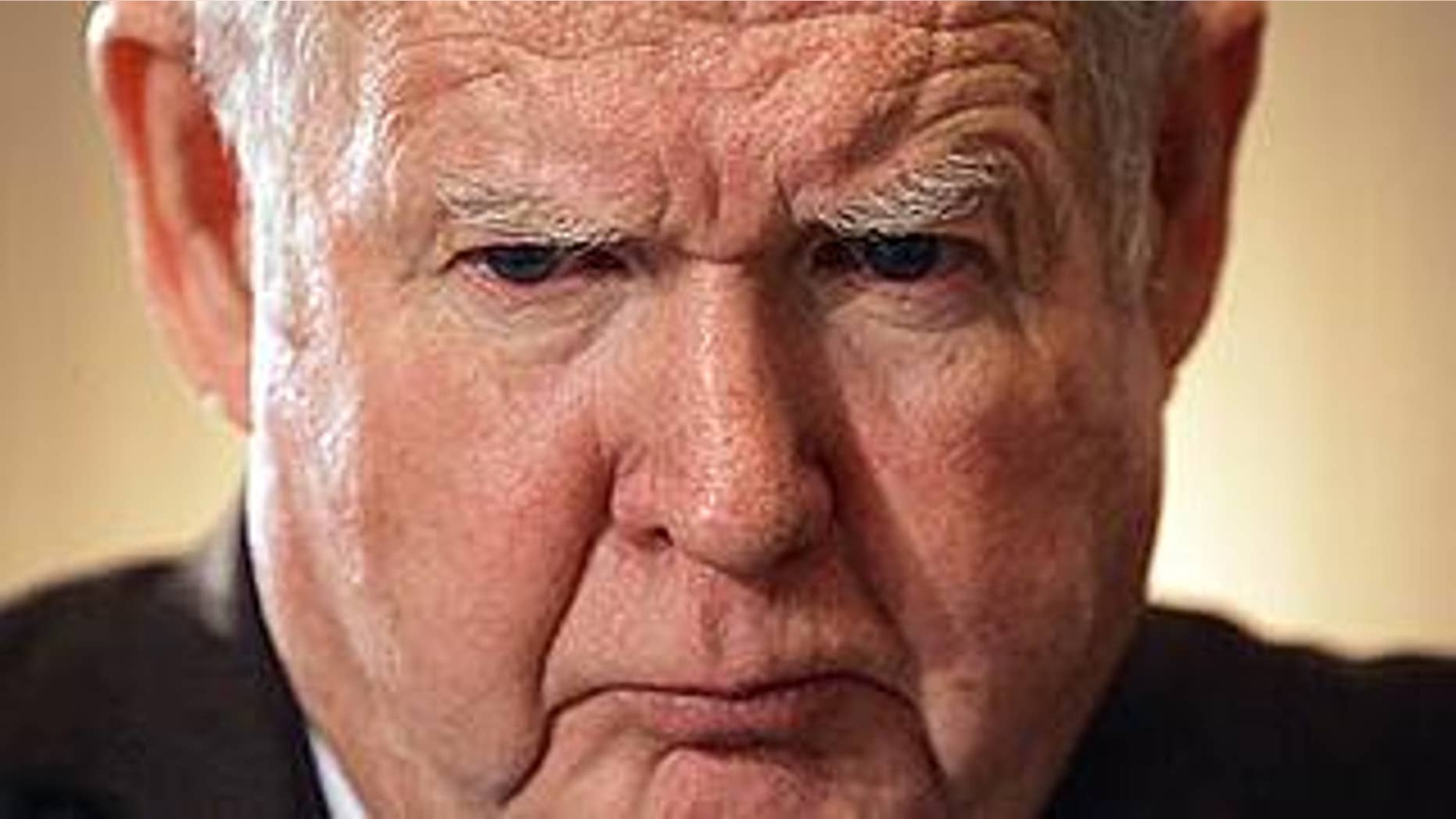 The House passed a resolution Wednesday forcing the Ethics Committee to announce whether it is investigating lawmakers in connection with defunct lobbying firm PMA.
The final vote was 270-134, with key Democrats connected to PMA, including Reps. Jack Murtha, D-Pa., and Pete Visclosky, D-Ind., supporting it. Big GOP appropriators, including Reps. Don Young of Alaska and Bill Young of Florida also lent their support.
The resolution requires the Ethics Committee to tell the House what, if any, actions it is taking.
House Minority Leader John Boehner, R-Ohio, was skeptical of the resolution and described it as a "useless piece of paper."
PMA was founded by Paul Magliochetti, a former staff member of the Defense Appropriations Subcommittee. It once was a powerhouse lobbying firm that specialized in securing lucrative military contracts for its clients. Now disintegrated, PMA is being investigated by federal officials amid allegations it was used to funnel donations to lawmakers through so-called straw donors.
On Tuesday, Visclosky, chair of the Energy and Water Appropriations Subcommittee -- one of 12 panels that divide the federal budget pie each year -- announced he would hand off managing a key spending bill due to subpoenas of his office linked to PMA, the same day his chief of staff resigned.
Visclosky's former congressional chief of staff, Richard Kaelin, left his office to become a lobbyist at PMA. The firm also heavily subsidized Visclosky's political work: One out of every $5 in political donations Visclosky took in during the last seven years came from PMA employees or its clients.
At the same time, Visclosky has proved to be a reliable advocate for PMA and its clients. On 2008 alone, he helped to secure more than $23 million in earmarks for the company's clients.
Ethics groups say the link between Visclosky's earmarks, federal money directed by lawmakers to specific projects, and PMA's donations are an example of pay-to-play politics. They say they follow a pattern of troubling behavior from Congress involving earmarks.
Other lawmakers tied to PMA include Norm Dicks, D-Wash., and Jim Moran, D-Va..
The House punted on a resolution offered by Majority Leader Steny Hoyer, D-Md., that would have required the Ethics Committee to disclose whether it has an open investigation into PMA. The House referred the resolution to committee, drawing criticism from some lawmakers.
"What we did today has the same effect as dropping a bill in the hopper," said Rep. Jeff Flake, R-Ariz., asserting that Hoyer's resolution may have had limited value.
FOX News' Chad Pergram, Mosheh Oinounou and The Associated Press contributed to this report.