House Republicans File Bill to Repeal Tanning Tax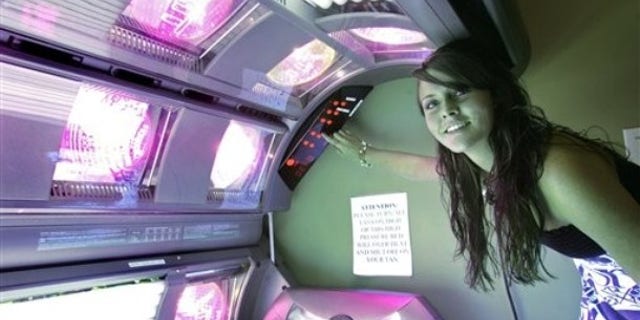 A group of House Republicans introduced legislation Friday to repeal the 10 percent tax on tanning services, saying the measure included in President Obama's health care reform is a killer for small business owners.
"America's small businesses and hard-working middle class should not have to foot the bill for Obamacare, said Rep. Michael Grimm, a freshman Republican from New York. "The health care law unfairly imposes onerous taxes, like the tan tax, on our nation's business owners and consumers, slowing economic growth and costing jobs."
According to Grimm, 18,000 small businesses employing 120,000 people could be affected by the tax. He said the tax -- on top of recession -- has already resulted in 3,100 tanning businesses closing since 2009 -- 15 percent of the industry and 24,000 jobs.
The tanning tax, which went into effect last July 1, was a source of dispute during the health care debate of 2009 and 2010. Supporters said the tax is needed to help pay for the Patient Protection and Affordable Care Act signed by Obama in March 2010.
The National Federation of Independent Business, which supports repeal of the tan tax, claims the PPACA could eliminate 1.6 million jobs by 2014, two-thirds of which will come from small businesses.