House Opts Against 'Deeming' Health Care Bill Passed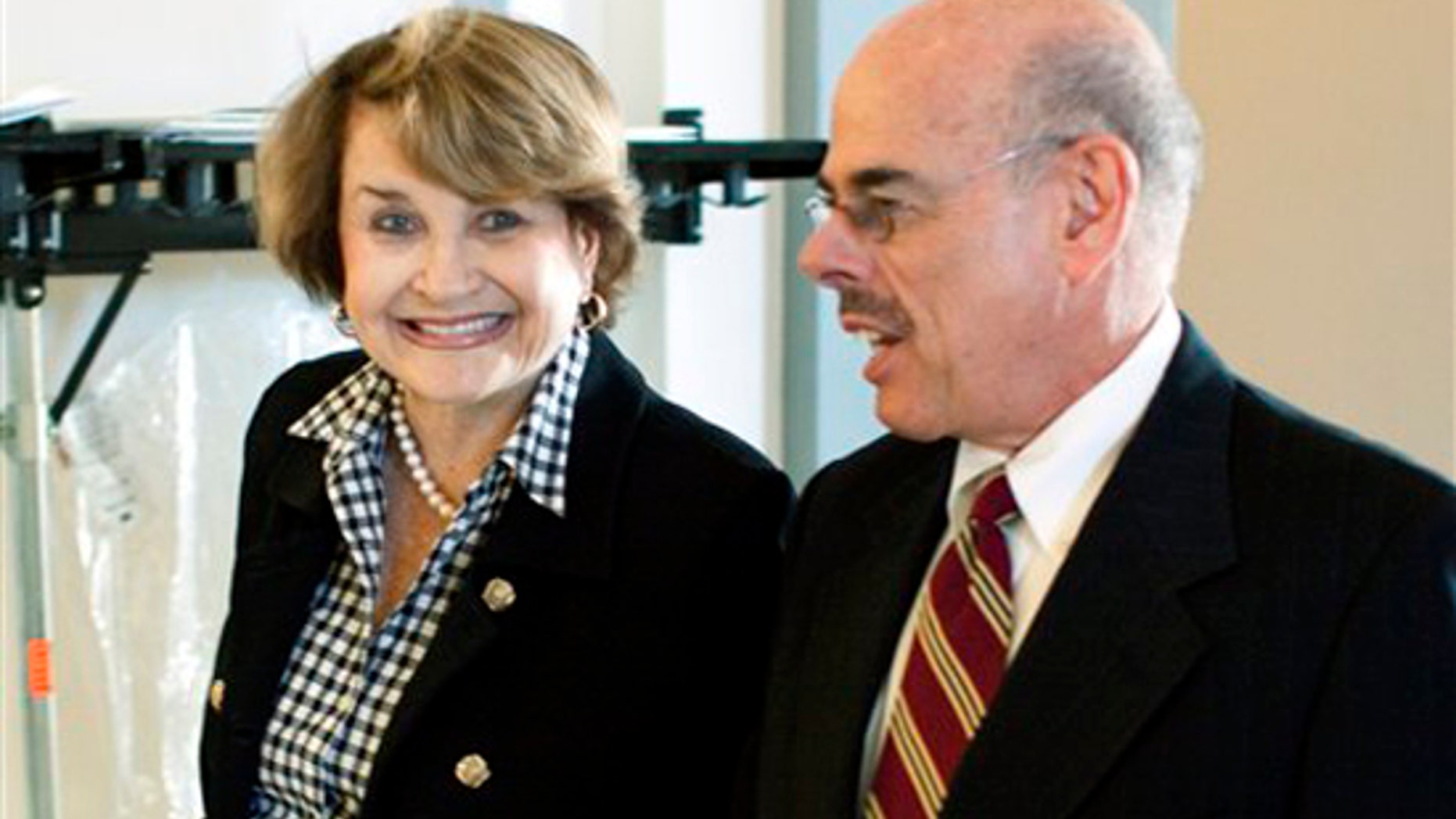 House Democrats on Saturday decided against using a controversial tactic to pass the Senate's version of the health care bill without an actual vote.
House Majority Leader Steny Hoyer, D-MD., said he believes Democrats have enough votes to pass the legislation.
The decision capped an ongoing discussion on whether to use a so-called "deem and pass" strategy that would allow House members to approve the Senate version of health care bill without an actual vote before taking up a second "fix-it" resolution, known as reconciliation.
The stage is now set for three big votes on Sunday: the first to bring the "fix-it" bill to the House floor. The second on the bill. Then the final vote would be on the Senate bill itself.
If the final bill passes the House, the Senate plans to take it up next week.
Rep. David Dreier, R-Calif., cheered the decision by Democrats to abandon "deem and pass,"calling it a sign that Democrats are buckling under pressure.
"In the words of Ronald Reagan, 'they may not have seen the light, but they certainly felt the heat," he said in a written statement.
Dreier called on Democrats to "abandon this entire process and start over, working with Republicans in a bipartisan way to achieve real health care reform."
Democrats have signaled for days that they were considering using the procedural two-step to appease many liberals don't like the Senate bill.
But Republicans assailed the method, arguing that Democrats were trying to pass the bill in an underhanded manner. And conservative Democrats, known as Blue Dogs, made it clear to the leadership that they didn't approve of the strategy either.
Rep. Paul Ryan, R-Wis., called the procedure "unprecedented" and "breathtaking."
House Democrats had said privately they could score a public relations coup by killing this strategy and doing things the old-fashioned way.
One senior aide had characterized the chances of the Democrats handling the Senate bill the traditional way as "good." Another said that the "probability (was) increasing."
The House Democratic whip team, which counts the votes, mulled the idea at a closed-door meeting Saturday afternoon.
At a meeting of the House Rules Committee, one of the chief sponsors of the health care measure, Rep. Henry Waxman, D-Calif., said he was "against the idea of deeming" and passing the bill.
The House must approve the Senate's version of the heath care bill and President Obama must sign that legislation into law before the "fix-it" bill, known as reconciliation, can come into play.
House Democrats are still aiming for a series of final votes on health care Sunday.
Fox News' Chad Pergram contributed to this report.