House Kills Resolution to Oust Rangel From Chair of Tax-Writing Committee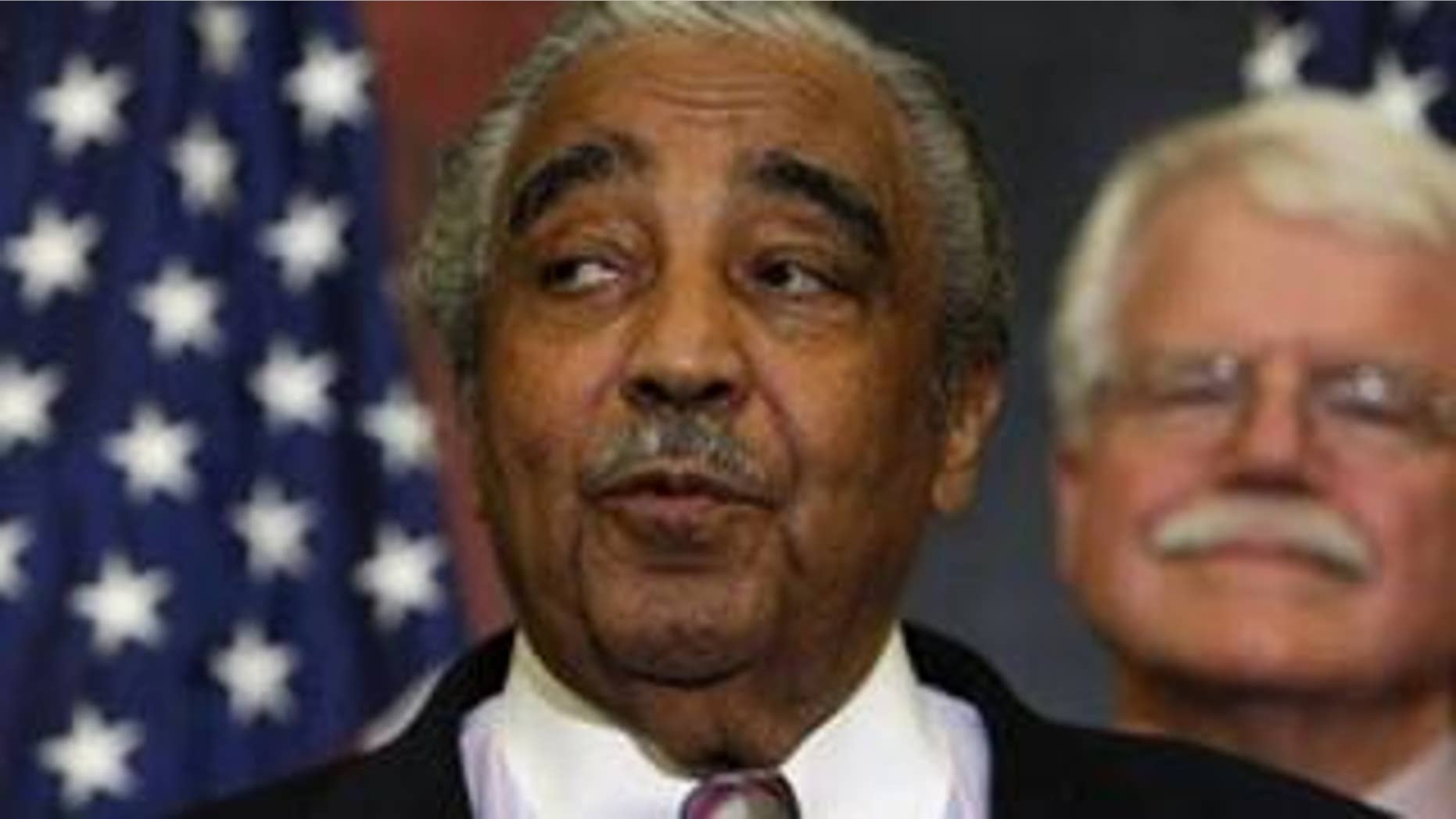 Pay your taxes or step down.
That's the message critics are sending to Rep. Charles Rangel, D-N.Y., chairman of the powerful tax-writing Ways and Means Committee and subject of a major ethics probe into alleged tax evasion and other violations.
House Republicans on Wednesday tried to pass a resolution to oust Rangel from his chairmanship pending an Ethics Committee investigation into a long and stinging list of alleged wrongdoing.  The measure stemmed from a probe into Rangel's alleged failure to pay his taxes and disclose income on multiple properties -- as much as $1.3 million.
But House Democrats were quick to strike down the measure by a vote of 243 to 156.  House Republicans refused to accept defeat of the resolution, and asked for a second recorded vote following the first.  The reading of the resolution was interrupted several times, and at one point was challenged by Democrats before being put to a vote.
A representative from Rangel's office on Wednesday blasted the resolution as a "highly partisan effort."
"Let's look at this resolution for what it really is -- a highly partisan effort designed to undermine the important work in Congress on health care reform," the representative, who declined to be named, told FOX News.
"It's also an attempt to circumvent House rules, which provide for a comprehensive, bipartisan ethics committee process for reviewing matters such as these," the Rangel aide said. "The congressman himself initiated the request for the committee to review the issues and the members should let the process work as established by the rules of the House."
House Minority Leader John Boehner, R-Ohio, said the resolution's defeat is "the latest example of Speaker Pelosi breaking her promise to have the most 'open and ethical' Congress in history."
"Instead of holding Chairman Rangel accountable for his actions, House Democrats are once again circling the wagons and demonstrating their loyalty to a leader who faces serious questions about his official conduct," Boehner said in a statement.
Wednesday's vote came as reports emerge that Rangel funneled a $3 million earmark -- included in the massive Defense Appropriations Bill -- to City College of New York to fund research on materials used to protect Army vehicles from attack.
Critics charge that the powerful chairman of the tax-writing committee -- arguably the most influential in Congress -- should step down amid growing allegations and investigations into possible ethics violations.
Rangel, who has served in the House for nearly 40 years, reportedly failed to report as much as $1.3 million in income from 2002 to 2006. In 2008, the New York Post reported that Rangel failed to disclose $75,000 in rental income.
In June 2009, the House Ethics Subcommittee opened a probe of Rangel's trips to conferences in the Caribbean, and in August Rangel disclosed more than $500,000 in previously unreported assets.
"These are glaring tax violations and he has paid no penalties or interest," said John Stone, a spokesman for Rep. John Carter, R-Texas, who is leading the effort to oust Rangel from his post.
"It's setting up a double standard," said Stone. "The average American gets slapped with fines and possible jail time, while the rich and powerful can get off 'scot-free.'
"He's chair of the very committee that oversees internal revenue of the tax code. He simply cannot serve with this massive question and these constantly expanding investigations," Stone continued.
Of the $3 million earmark directed to City College, he said, "This is a prime example of why he should step down as chair until these ethics questions are answered."
On Wednesday, House Majority Leader Steny Hoyer, D-Md., said, "The [Ethics] Committee is doing its work. We will wait for its report."
"To do anything else would be premature. I, or someone, will move to table the resolution," Hoyer told reporters.
Click here to read a copy of the resolution.
FOX News' Chad Pergram contributed to this report.