Honduras Suspends Eight Consuls In U.S. Over Identification Card Scam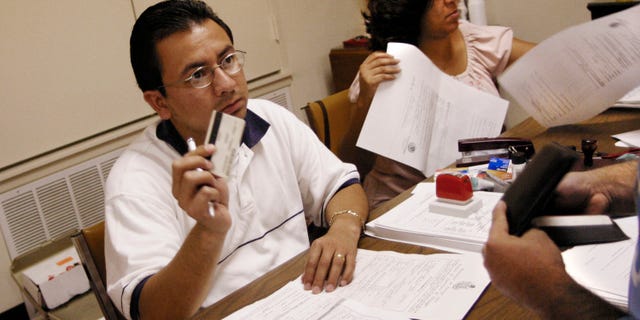 Eight Honduran out of 10 consuls working in the United States were suspended while investigators from the Central American nation look into allegations that the diplomats illegally issued identity documents.
The government statement issued late Monday says the consulates affected are in Atlanta, Chicago, Dallas, Houston, Los Angeles, Miami, New York and New Orleans. The only ones to remain in their posts were the consuls in Washington D.C. and San Francisco.
The Honduran Foreign Ministry announced on Saturday that consular identity documents issued in the U.S. are not proof that a person is a Honduran citizen.
Local news media have alleged that the consulates were charging as much as $50 for such documents. Nearly 1 million Hondurans are believed to live in the United States.
A group representing Hondurans living in the U.S. brought the case to light after hearing reports that a number of consulates were issuing "consular IDs" — documents that bear the crest and flag of Honduras, but are not officially recognized forms of identification.
"They're selling them for $50 in a number of places and I don't know how the consulates can be doing that because that document is not an approved document," Jorge Rivera, of the Honduran Unity group in Dallas, Texas, told the BBC. "They're just trying to make money."
Despite the fact that the "consular IDs" are not officially recognized forms of identification, many Hondurans living in the U.S. called the document "very useful" and was widely accepted by U.S. authorities.
Honduran citizen Plinio Rodríguez told the BBC that he had no problem using his consular ID with U.S. authorities and was even able to get into a California prison to visit his son.
The Associated Press contributed to this report.
Follow us on twitter.com/foxnewslatino
Like us at facebook.com/foxnewslatino