Hey Chicago, Rahm's on the Phone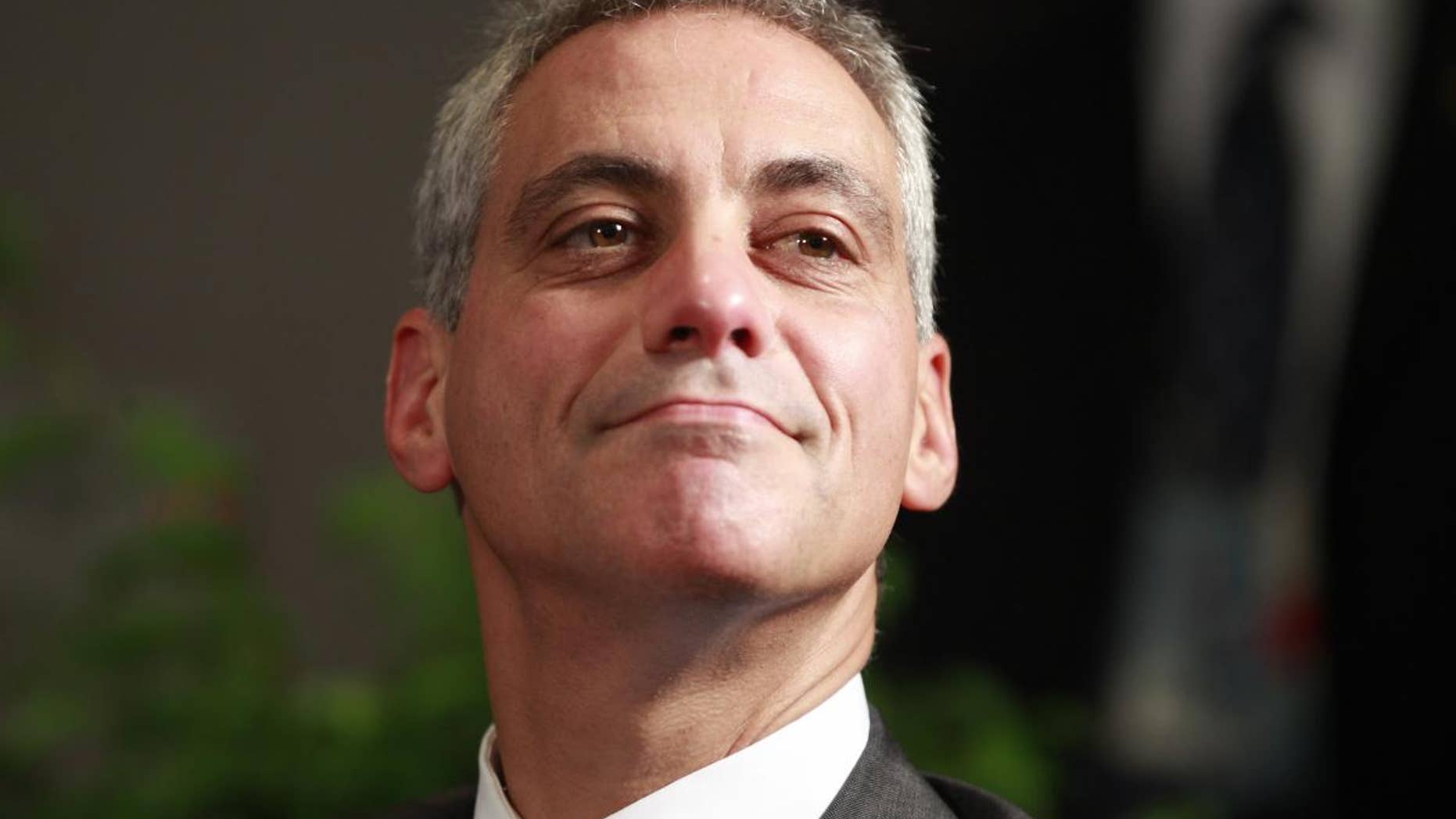 The offhanded comment is: you're nobody in this town if you haven't gotten a call from Rahm Emanuel. The White House Chief of staff has been burning up the phone lines getting a lay of the land in the City of the Big Shoulders before he commits to making a run for Mayor of Chicago.
The local congressmen have been summoned. Representatives Mike Quigley, Jesse Jackson Jr. and Danny Davis have had personal meetings after which Davis said he was 90 percent sure Rahm was putting his hat in the ring.
Dave Vite, head of the Illinois Retail Merchant Association, got a call from Rahm Emanuel. "He wanted to come and meet, to better understand how the retail industry works," said Vite. "He was cordial, nice with no 'asks,'" added Vite meaning that Emanuel did not ask, right out of the gates, if he could get retailers to line up behind him. But with one in five Illinois workers employed in the retail industry, it's clear why their support would be important to an aspiring Mayor of Chicago.
Word has it Chicago billionaire J.B. Pritzker received a personal call from Emanuel, but Pritzker is not returning calls or confirming the contact.
Emanuel has also reached out to Chicago's gay voting block, contacting Chicago's only openly-gay alderman Tom Tunney. A spokesman for Tunney says Emanuel called early in the morning, the two spoke late in the afternoon. "They played a little tag," says the spokesman.
One Democratic fundraiser, who requested anonymity, said he was contacted last Monday and refused to meet with Emanuel until the November elections passed. "Because the oxygen is being taken out of the air," He said. "People forget there are important races at stake November 2nd."Regardless of the specifics of who has been called, it's no secret that Emanuel has been living up to his hard working reputation, prepping for his ever-more-likely run. "He's not dipping his toes," says Brad Blakeman, former Deputy Assistant to President George W. Bush, "He's in the pool."
The trouble presenting itself is that Emanuel is doing his prep work while taxpayers are paying him as the President's Chief of Staff. There are mechanisms in the White House so staff can work on both politics and running the affairs of state. But those are in place so the staff can advance the political viability of the President. "When Rahm Emanuel is splitting his time, it's not for the president, It's for his own benefit," Says Blakeman. "He can't be paid as a White House employee for personal business."
Maybe that's why President Barack Obama told NBC's Matt Lauer, "He'll need to make his decision quickly."