Hagel apologizes to Medal of Honor recipient for delay in award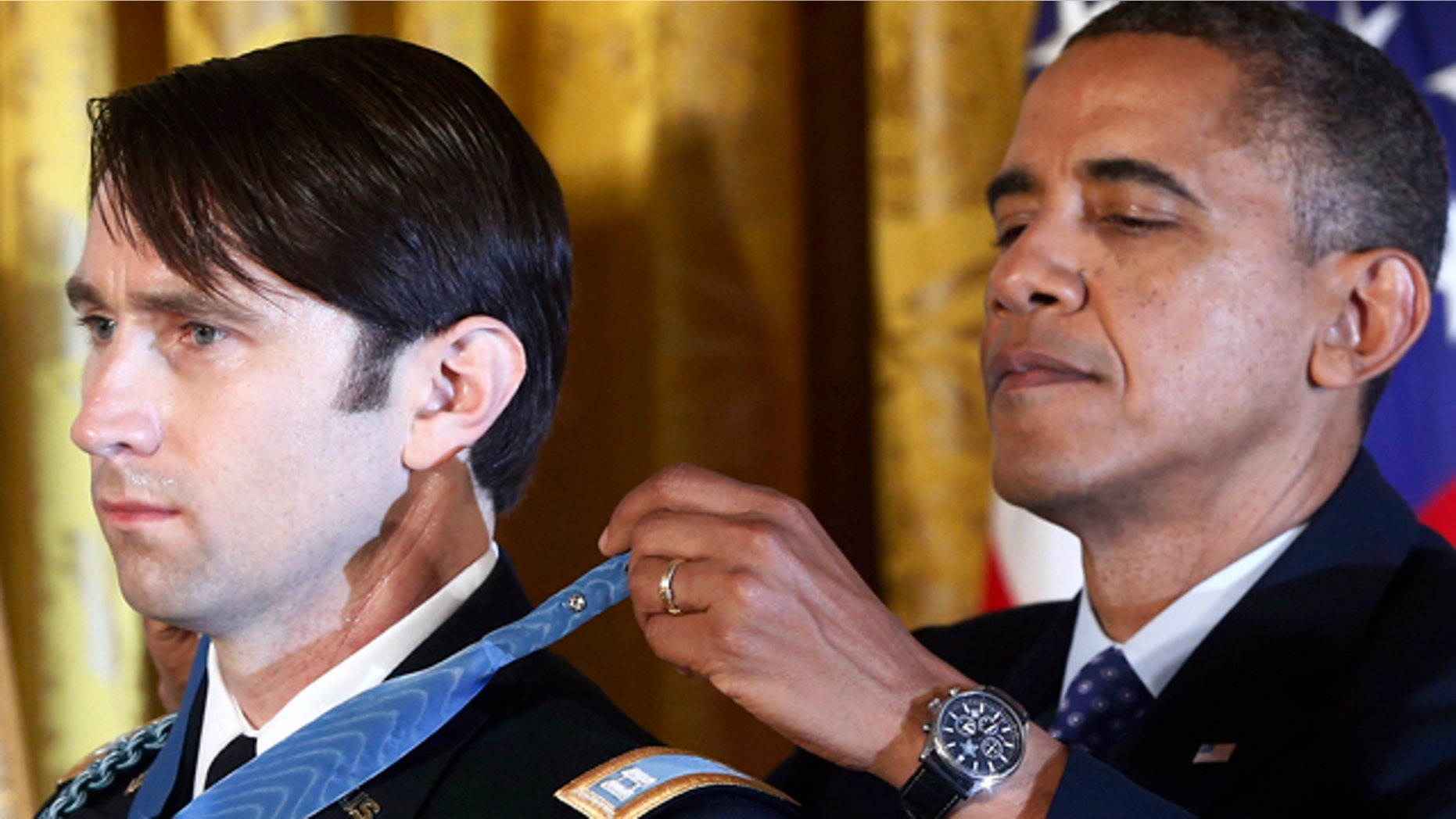 WASHINGTON – Defense Secretary Chuck Hagel is apologizing to Medal of Honor recipient William Swenson for having to wait so long for the Army to recognize his heroism.
Hagel says the Army, which lost the medal paperwork, corrected the wrong, but he's sorry Swenson and his family had to endure the processing problems.
Hagel spoke during a Pentagon ceremony inducting Swenson into the Hall of Heroes. Swenson was presented the nation's highest military honor Tuesday for repeatedly braving enemy fire to recover fallen comrades during a 2009 battle against Taliban insurgents in Afghanistan.
Hagel also says Swenson proved his valor on the battlefield and then again by having the courage to question the Army. Swenson complained to military leaders that many calls for help during the fight were rejected by superior officers.