Groups Mobilize To Register Latino Voters, After Fewer Than Half Of Them Voted In 2012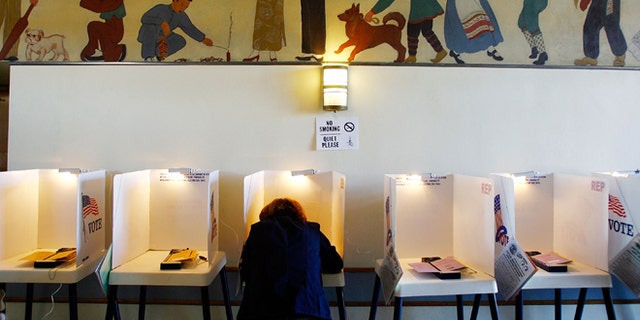 Washington (AP) – Fewer than half of adult Latino citizens voted in the 2012 presidential elections, according to the U.S. Census, and that has prompted two national Latino organizations to step up voter registration efforts this year, months ahead of the 2014 elections.
National Council of La Raza and Mi Familia Vota Education Fund on Thursday launched a new campaign to register more than 250,000 voters. Traditionally voter registration drives get going in the spring and summer before the election. By starting in January, the groups hope to top their 2012 campaign of more than 180,000 registered voters.
"You have parties and campaigns that are trying to get their specific candidates elected. We look at voter registration and engagement another way. We look at it as a way for Latinos to have their voices heard on issues they care about," said Clarissa Martinez De Castro, who heads up NCLR's immigration and civic engagement campaigns. "Voter registration is not the end game. It's one piece of the puzzle."
Americans tend to register to vote and to turn out in higher numbers during presidential elections, but Martinez De Castro said the potential for Congress to take up immigration reform — combined with Latinos' frustration over the current gridlock — creates an additional emotional, as well as practical, incentive to vote.
"In 2012 they went to the polls with the economy in their minds and immigration in their hearts," she said.
About 13.7 million, or just under 60 percent, of the nation's 23.3 million adult Latino citizens were registered in 2012, but at least 2 million of those didn't vote, according to the U.S. Census. Advocates say the number is much higher, as people often report voting even if they didn't.
De Castro said the campaign will focus on those adults who have yet to register, as well as the estimated 50,000 Latino citizens who turn 18 each month. NCLR and the union-backed Mi Familia plan to start their campaign with millions of mailers in Colorado, Nevada, Arizona and Texas, adding in in Florida and California in the spring.
She noted that role Latino support played in Nevada U.S. Senator Harry Reid's re-election, during his tough 2010 race.
The early efforts of the two organizations are part of a broader strategy to increase the political engagement of the nation's fast-growing and diverse Hispanic communities. Groups like the League of United Latin American Citizens (LULAC), the National Association of Latino Elected and Appointed Officials and Voto Latino also play key roles in registering Latinos, as do the country's Hispanic media.
Mi Familia Executive Director Ben Monterroso said he and other Latino advocates are trying to get away from the "Roman candle" approach to Latino voter outreach, where candidates and parties make dazzling but brief overtures only during the final months of the campaign. Monterroso said he's looking long-term, not just at the 2014 elections or even the next presidential race.
"I see this as a building block not just to the 2016 election but to 2020. We have not yet reached our potential, and we will not reach our potential if we don't continue building the vote year after year."
Follow us on twitter.com/foxnewslatino
Like us at facebook.com/foxnewslatino