Group rips off Gadsden flag in pro-ObamaCare bumper sticker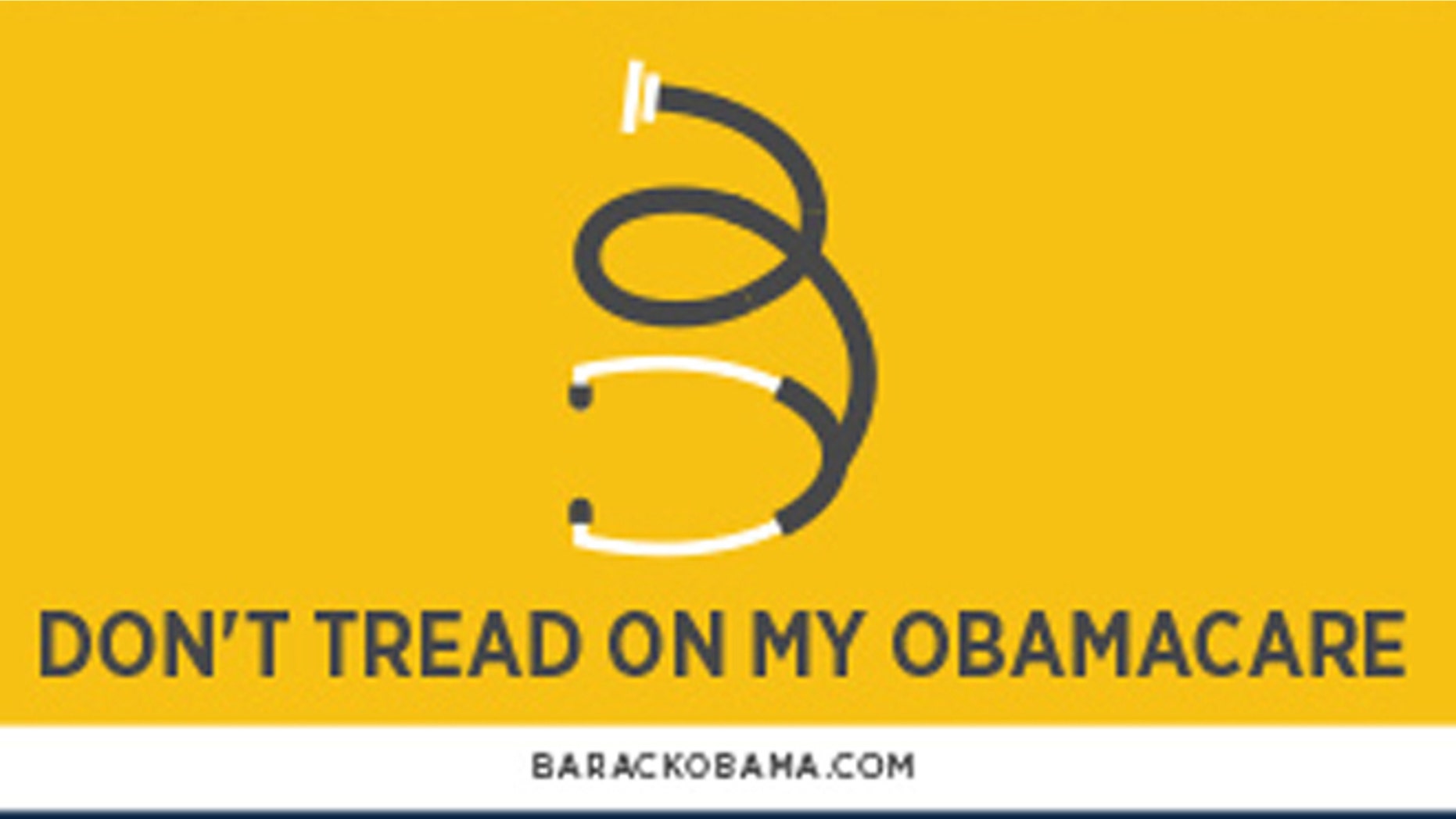 A President Obama-aligned group trying to drum up enrollment for ObamaCare is giving away bumper stickers that spoof the Gadsden flag -- a symbol informally adopted by the Tea Party movement and, for that reason, long derided by Democrats.
The stickers are a marketing ploy by Organizing for Action, an advocacy group which helped Obama win reelection in 2012. The stickers feature a doctor's stethoscope, instead of the coiled rattlesnake on the original golden-colored flag.
"This is for everyone who's tired of hearing the other side talk smack about health care reform that is helping millions of Americans get affordable, quality care," OFA Executive Director Jon Carson said in announcing the free stickers through Facebook. "They've spent hundreds of millions to tear it down. We've worked hard to make sure they didn't succeed. If you're like me, you're pretty proud of that. Want to brag about it?"
The roughly 339-year-old flag, created during the American Revolution, became an informal symbol for the Tea Party movement. But with its popularity among conservatives, some local officials have decried the flag. It was removed from the New Rochelle Armory in New York and a fire department flag pole in New Haven, Conn., as a result of its allegedly controversial connotations.
The OFA version also replaces the original words "Don't Tread on Me," a Tea Party mantra, with "Don't Tread on My ObamaCare."