Grassley wants to know if White House aides were connected to prostitution scandal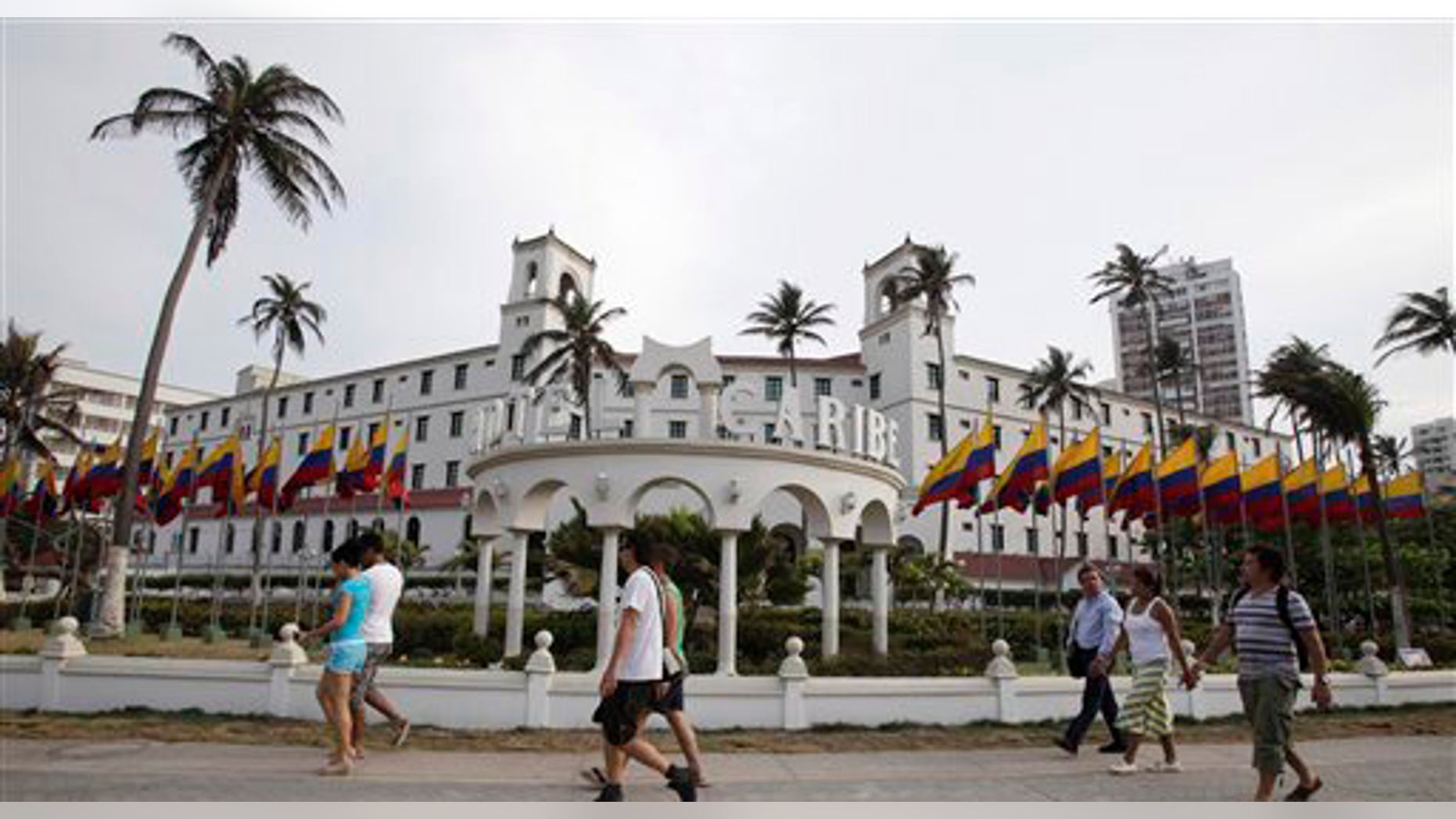 GOP Sen. Chuck Grassley, the ranking member of the Senate Judiciary Committee, is asking the Secret Service whether members of the White House advance team are connected to the Colombian prostitution scandal, considering their "close working relationship" with federal agents.
Grassley, R-Iowa, sent the letter Friday to agency Director Mark Sullivan and acting Inspector General Charles Edwards. He also asked in the letter if the Secret Service is looking at whether the White House communications office also could be involved.
The scandal involving at least one Secret Service agent allegedly bringing a prostitute to his hotel room in Cartagena, Colombia, was made public April 13.
Grassley is concerned about whether White House officials were in the same hotel and if the prostitutes could have had access to their rooms.
The agents were there in advance of President Obama participating in an international trade summit.
Twelve Secret Service agents have been implicated in the incident. Six have been ousted, including one who was allowed to retire. The rest are on paid administrative leave while the incident is being investigated and have had their security clearance suspended.
In addition, the Pentagon says the incident also involved 11 military members -- six Army, two Navy explosive ordinance disposal technicians, two Marine dog handlers and an Air Force airman.
White House spokesman Jay Carney said Friday the administration has no reason to think staffers were involved and implied he would not be looking into the matter.
"From the moment that this was made public and an investigation was launched, we have been in regular touch with the Secret Service and obviously with the Pentagon about this incident," he said. "I'm sure the discussion and the briefing covers a variety of subjects, a variety of both facts and rumors. What I'm not going to do …  is give a play-by-play or speculate about every rumor that you may have heard."
Carney also said he had "no reason to believe" an internal White House investigation would be needed.
The names of two agency supervisors ousted Wednesday have been made public: David Randall Chaney and Greg Stokes.
Their lawyers have said the president's safety was never at risk and criticized leaks of internal government investigations in the case, signaling a possible strategy for an upcoming legal defense.
News of the incident, which involves as many as 20 Colombian women, broke after a fight over payment between a prostitute and a Secret Service agent spilled into the hotel hallway.
A 24-year-old Colombian prostitute told The New York Times that the agent agreed to pay her $800 for a night of sex but the next morning offered her only $30. She eventually left the hotel, she told the newspaper, after she was paid $225.
And the New York Post has published pictures of one of the alleged prostitutes.
"Did the Secret Service reserve rooms at the Hotel Caribe or other hotels in Cartagena, Colombia, for representatives of the (White House Communications Agency) or the White House Advance Team?" Grassley asks in his letter. "If so, have records for overnight guests for those entities been pulled as part of the investigation."
On Chaney's Facebook account, which was made inaccessible on Friday, Chaney joked about his work with former Republican vice presidential candidate Sarah Palin while he was protecting her in 2008.
The AP published a photograph it took of Chaney working in Palin's protective detail in October 2008 during a campaign rally in Carson, Calif.
"I was really checking her out, if you know what i mean?" Chaney wrote after a friend commented on the picture posted in January 2009 on Chaney's Facebook account.
Speaking on Fox News late Thursday, Palin said the joke was on Chaney.
"Well, check this out, buddy — you're fired," she said.