Government Urges Americans to Avoid 'Non-Essential' Travel to Mexico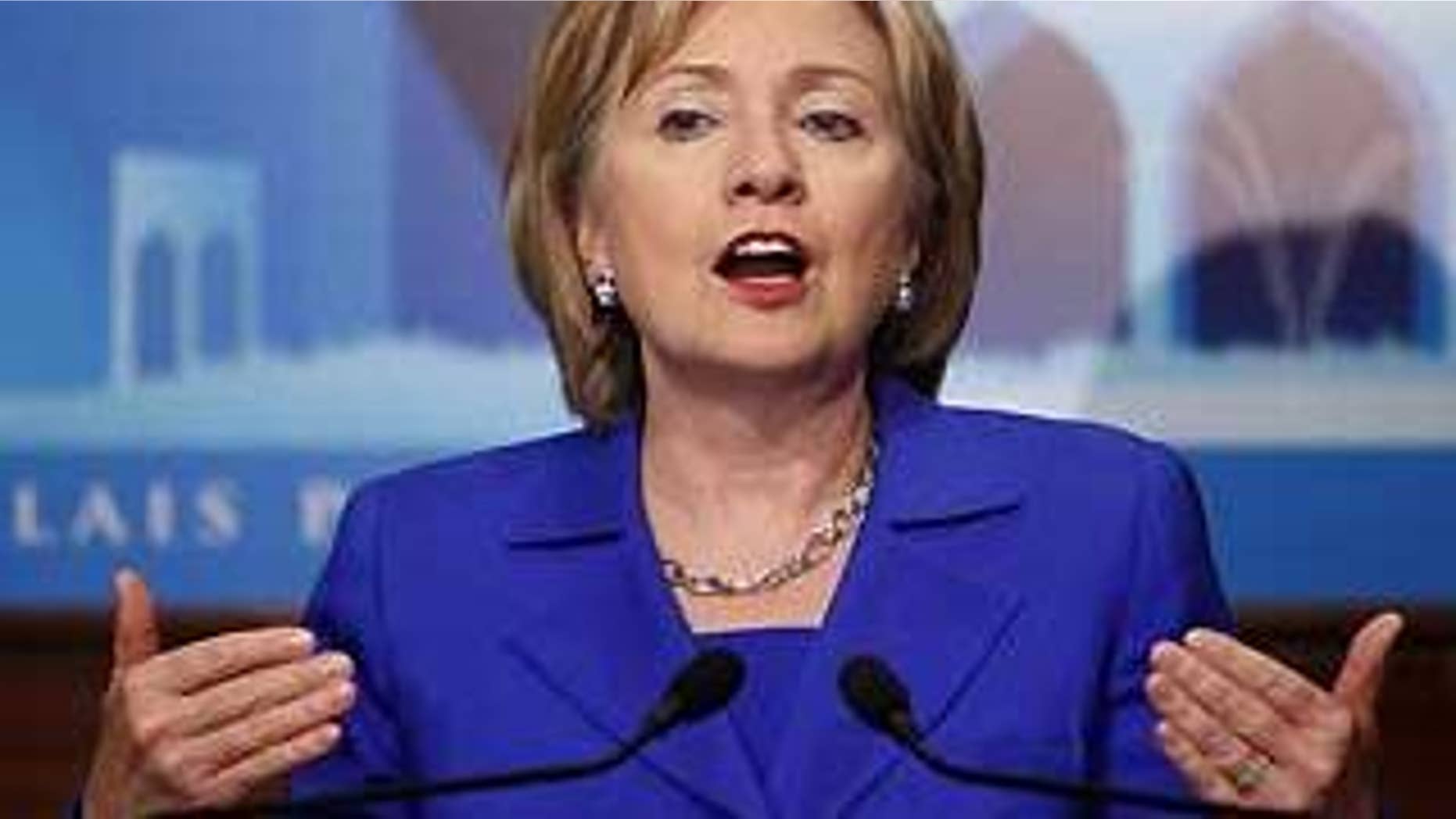 The United States government is urging Americans to avoid all "non-essential" travel to Mexico out of concern for the swine flu outbreak, the latest precaution taken as the number of confirmed cases in the United States doubled to at least 40.
But President Obama and Homeland Security Secretary Janet Napolitano stressed that while the outbreak is troubling, it is not cause for alarm.
"We are simply in preparation mode," Napolitano said. "We do not yet know how widespread this flu will be within the United States, so we continue to move aggressively to prepare."
Her briefing came shortly before the World Health Organization raised the severity of its pandemic alert level to four from three on a six-point scale. Level four means there is sustained human-to-human spread in at least one country. Level six is a full-fledged pandemic, an epidemic that has spread to a wide geographic area.
"We are proceeding as if we are preparatory to a full pandemic," Napolitano said.
"This is out of the abundance of caution," said Richard Besser, acting head of the U.S. Centers for Disease Control, in announcing the travel advisory at a press conference Monday. Both the CDC and the Department of State are issuing advisories.
The U.S. response to the outbreak was evolving on an hourly basis, as some countries enact stricter measures to prevent the spread of the flu strain.
Besser said it's "premature," though, to urge people not to travel to the United States, when asked about an advisory in which the European Union counseled people in member countries against travel to both the United States and Mexico.
Secretary of State Hillary Clinton urged "caution" for anyone traveling to Mexico, and said the government is taking the outbreak "very seriously."
The number of confirmed swine flu cases in the United States has doubled to 40, the World Health Organization and the CDC announced, with the 20 additional ones coming from a New York City school where students spent spring break in Mexico.
Obama said the government is "closely monitoring" emerging cases of the strain, but called the government's decision to declare a health emergency a "precautionary tool." The United States on Monday also launched border screening for swine flu exposure.
"This is obviously a cause for concern and requires a heightened state of alert," Obama said. "But it's not a cause for alarm."
As the U.S. president urged calm, countries around the world were trying to grapple with the outbreak and prevent it from spreading. The European Union advised against non-essential travel to the United States and Mexico, and China, Russia and Taiwan moved to quarantine visitors amid a surging global concern about a possible pandemic.
Napolitano also canceled a trip to Prague, where she had planned to meet with some of her European counterparts, so she could prepare and respond to the swine flu outbreak. Napolitano sent her deputy to Prague in her place.
Napolitano is expected to testify on the outbreak Wednesday during a hearing of the Senate Homeland Security and Governmental Affairs Committee.
Federal health officials say pork is still safe to eat, since transmission is human-to-human.
Obama spoke as he announced a major investment in research and development at the annual meeting of the National Academy of Sciences. Though he voiced confidence in the government's handling of the outbreak, he said it underscores the need to fully fund the work of the scientific and medical community -- something he said has not happened over the last quarter century.
"This is one more example of why we can't allow our nation to fall behind," Obama said.
The United States cases spanned New York, Kansas, California, Texas and Ohio. Many of those who contracted the illness had recently visited Mexico.
All of those sickened in the United States have recovered or are recovering -- a stark difference from the outbreak in Mexico that authorities cannot yet explain.
The U.S. declared a national health emergency Sunday in the midst of confusion about whether new numbers really meant ongoing infections -- or just that health officials had missed something simmering for weeks or months. But the move allowed the government to ship roughly 12 million doses of flu-fighting medications from a federal stockpile to states in case they eventually need them.
Besser revealed that U.S. authorities were starting to undertake "passive screening" at its borders. He restated the Obama administration's call of Sunday for people to stay calm and reported that U.S. border officials would be "asking people about fever and illness, looking for people who are ill."
Complicating response strategies internationally was what a World Health Organization official described as difficulty experts were having in assessing precisely the nature of the threat.
"These are the early days. It's quite clear that there is a potential for this virus to become a pandemic and threaten globally," said Peter Cordingley, a WHO spokesman, who said it was spreading rapidly in Mexico and the southern United States. "But we honestly don't know. We don't know enough yet about how this virus operates. More work needs to be done."
Click here to read more on the swine flu outbreak. 
The Associated Press contributed to this report.