Government Shutdown Not So Shutdowny After All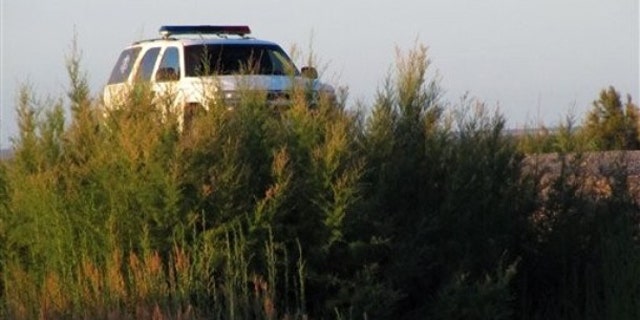 NEWYou can now listen to Fox News articles!
Should Congress fail to reach a budget and non-essential federal workers are forced to stay home as a much ballyhooed federal government shutdown goes into effect at midnight Saturday -- don't tell the Obama administration, which apparently sees nearly everyone as essential.
Yes, museums and national parks will shutter. Yes, about 800,000 people will be on the standby list, unable to use government-provided BlackBerries and cell phones.
But the cherry blossoms will still bloom and the annual festival in the nation's capital will go on.
And lots of places will keep the lights burning.
Aside from Congress, which has to keep operating in order to find an end to a would-be shutdown, the Defense Department said about 400,000 of 800,000 personnel will show up to work Monday in the event of a shutdown, and all uniformed military will report for duty.
About 23,000 people work in the Pentagon every day, 17,000 of whom civilians. A little over half of those civilians are expected to be exempted and show up for work.
On Friday, Senate Majority Leader Harry Reid warned in an afternoon news conference that "intelligence would be significantly harmed" in the event of a shutdown, and "we have obligations for allies around the world and we wouldn't be able to meet those allegations in many instances."
But at the State Department -- where just Friday Secretary of State Hillary Clinton said, "Human rights is a priority 365 days a year" -- officials announced it will keep operating through a shutdown.
The Supreme Court announced it is keeping its doors open next week though no cases are scheduled. Tourists can go through the building and justices will be able to handle emergency matters as normal. They are scheduled to meet next Friday to discuss whether to grant Virginia's expedited appeal request on the health care law as well as other issues.
The District Court in Washington, D.C., said it will remain open, running off of non-annual funding. Ironically, so did the bankruptcy court in the Southern District of New York.
The Justice Department announced late Friday that alleged D.C. metro bomber Farooque Ahmed is going to change his not-guilty plea during a hearing Monday at the Alexandria, Va., federal court. Presumably District Judge Gerald Bruce Lee will be on hand to hear it.
In its guidance, the department listed about 20 percent of employees as non-essential, meaning they would face furlough under a government shutdown. But of the Justice Department's 117,579 employees, 94,261 -- a full 80 percent - of them would be allowed to work.
In guidance released by NASA, the agency said it has excepted personnel who are responsibility for ensuring the safety of property and programs, including those dealing with the space shuttle and other "space launch hardware processing activities"; individuals responsible for operations and support for the International Space Station; and personnel who must help the "phase-down of research activities in cases where serious damage to property would result from temporary suspension of the activity."
Inventory-takers over at the Department of Homeland Security are also excepted from a shutdown as are staff who work on projects that aren't subject to annual appropriations. That includes application handlers at the Customs and Immigration Service. Likewise, those involved in maintaining criminal law enforcement operations, including drug and illegal alien interdiction; cargo and passenger inspectors; uniformed Secret Service officers and counter-terrorism watches or intelligence agencies will all be at work.
According to DHS guidance, the Transportation Security Administration has about 58,528 employees -- not including Federal Air Marshals whose numbers are considered "sensitive" information -- of whom about 53,361 will be "exempt and estimated to be retained during a federal funding hiatus."
At Customs and Border Protection will keep on 86 percent of its 58,837 employees while Immigration and Customs Enforcement will keep on 80 percent of its 20,215 employees
An administration official said the Department of Homeland Security's border operations will also be in effect, including Border Patrol agents operating at the northern and southern border and other ports of entry.
The administration still believes "there is an opportunity to avoid a government shutdown, but are working to ensure that we are prepared for all possible scenarios," an administration official said.
However, not everything will be smooth sailing. The Education Department said it would furlough about 93 percent of its total staff in the first week but would keep open offices responsible for "the conduct of audit work funded by the America Recovery and Reinvestment Act of 2009, and the obligation, payment, and support of student financial aid."
The Pentagon also announced that families of service members killed in the line of duty during a government shutdown would not be paid death benefits. A senior defense official told Pentagon reporters Friday that while typically the $100,000 payment is received within days of a military death, families of fallen soldiers will have to wait for Congress to resolve the budget impasse before any of those payments can be made.
The Pentagon pays out roughly 100 to 150 deaths benefits a month.
Fox News' Justin Fishel, Mike Levine and Lee Ross contributed to this report.