Gov. Christie Voices Support For In-State Tuition For Undocumented Immigrants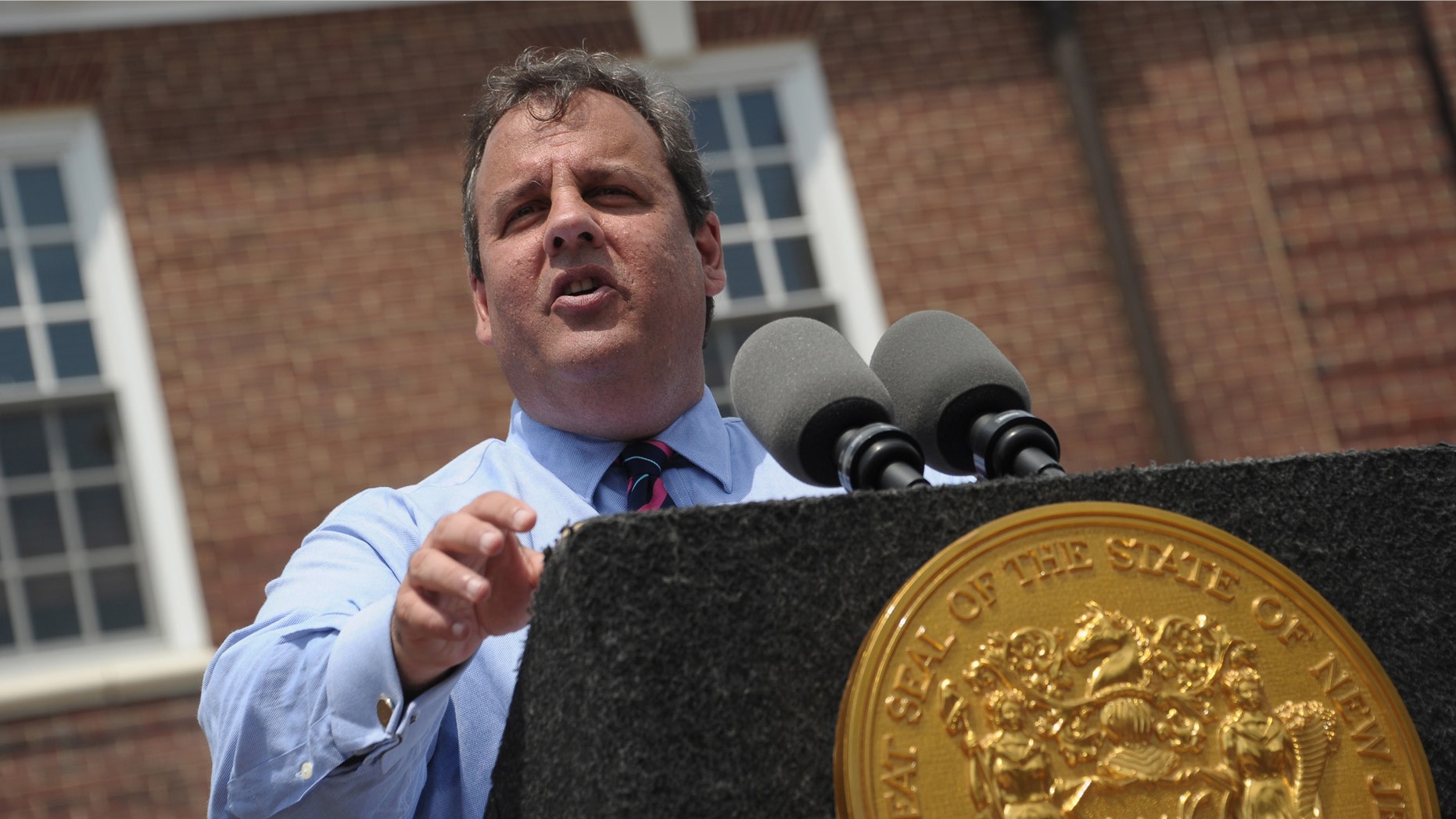 Gov. Chris Christie said at a Latino gala over the weekend that New Jersey should allow undocumented immigrants to attend public colleges at the same tuition rates as other residents of the state.
Christie's comments, first publicized by an advocacy group and then posted in YouTube, mark a change from his public position on the matter in previous years, when he expressed opposition to the idea of providing discounted college tuition to undocumented immigrants.
On Saturday night, in a keynote speech at the gala of the Latino Leadership Alliance of New Jersey, Christie said that Congress needed to work on comprehensive immigration reform and expressed support for "tuition equality."
"I believe every child should be given the opportunity to reach their God-given potential...that's a moral requirement," Christie said. "We need to get to work in the state legislature, on things like making sure that there's tuition equality for everybody in New Jersey."
The governor took a shot at Beltway politics, and the inability of lawmakers in both major parties to come to agreements on major issues.
"It is disgraceful what's going on in Washington," he said. "Both parties deserve blame for the show they put on every day, hoping we're not watching...They need to get back to work. One of things they need to get back to work on is fixing this immigration system in this country -- it's a disgrace," he said.
Efforts to get a comment from Christie's campaign staff and governor's office on Monday were unsuccessful.
"He was very clear about it," said Martin Perez, head of the LLANJ, who introduced the Republican governor to the audience of about 400 people before the governor gave his speech. "He said that it's time to allow tuition equality."
Bills that would allow in-state tuition for undocumented students in New Jersey have languished in the state legislature for years, under both Republican and Democrat administrations.
At present, a measure, the In-State Tuition Bill/N.J. Tuition Equity Act, is pending in the state legislature.
"Both the Assembly and the state Senate, which are controlled by Democrats, have not done anything to move the bill," said Martin, who is on the Board of Trustees for Rutgers University.  "Gov. Christie is putting the ball on this in their court."
In 2011, Christie took issue with a comment by Texas Gov. Rick Perry, a fellow Republican who, during the GOP primaries for the presidential election, said those who opposed giving undocumented immigrants some help to afford college were "heartless."
Shortly after, Christie said at a meeting at the Ronald Reagan Presidential Library: "I want every child who comes to New Jersey to be educated, but I don't believe that for those people who came here illegally, we should be subsidizing with taxpayer money, through in-state tuition their education."
He added: "And let me be very clear from my perspective: That is not a heartless position, that is a common sense position."
Later, though, according to immigration advocates and leaders of Latino organizations, Christie softened his stance, at least in private conversations.
"When we discussed it with him, he said he would consider it," said Martin, referring to meetings between LLANJ officials and the governor. "But now, on Saturday, he went further than he has. I think if the legislature passes a bill, he would sign it."
The Washington Times reported that activists who demonstrated outside the gala for passage of the in-state tuition bill assert that Christie later told them "We will get it done it done in the lame duck [session]."
New Jersey's proposed in-state tuition measures call for allowing people here illegally to pay regular tuition rates – which often are half what is charged to out-of-state students – if they attended a high school in the state for at least three years and commit to seeking legal status.
"We're already investing in these students," Perez said. "We have them in elementary school, in high school, why close the door to higher education? They'll be able to contribute more, pay more taxes, if they can get their college education and become doctors and lawyers."
Proponents of strict immigration enforcement were critical of Christie's comment.
"It comes at the expense of taxpayers and [legal] students who are struggling to pay for higher education," said Ira Mehlman, a spokesman for the Federation for American Immigration Reform, or FAIR. "[In-state tuition] is not popular with the electorate generally. It's aliens taking seats and siphoning away tuition resource from other students."
Christie is running for re-election in November, but has suggested that he may not serve out his term, leaving open the possibility that he will run for president in 2016.
"I am not going to declare tonight ... that I am or I'm not running for president," Christie said in a recent debate against his opponent, Democrat Barbara Buono, who supports the in-state tuition bill. "I won't make those decisions until I have to."
Facing a skeptical moderator, he later quipped: "I can walk and chew gum at the same time. I can do this job and also deal with my future. And that's what I will do."
Giancarlo Tello, member of the New Jersey Dream Act Coalition, is quoted in The Washington Times as saying: "He has presidential ambitions and I think this will boost him, especially him winning a blue state and reaching across the aisle."
The Republican National Committee, meanwhile, announced recently that New Jersey was among several states where it is setting up staff to conduct Hispanic voter outreach. They said they chose New Jersey to help muster Latino support for Christie, but plan to keep the office in the Garden State, as well as other states, functioning long term.
The Associated Press contributed to this report.