GOP Rep. McCotter resigns, seat will remain open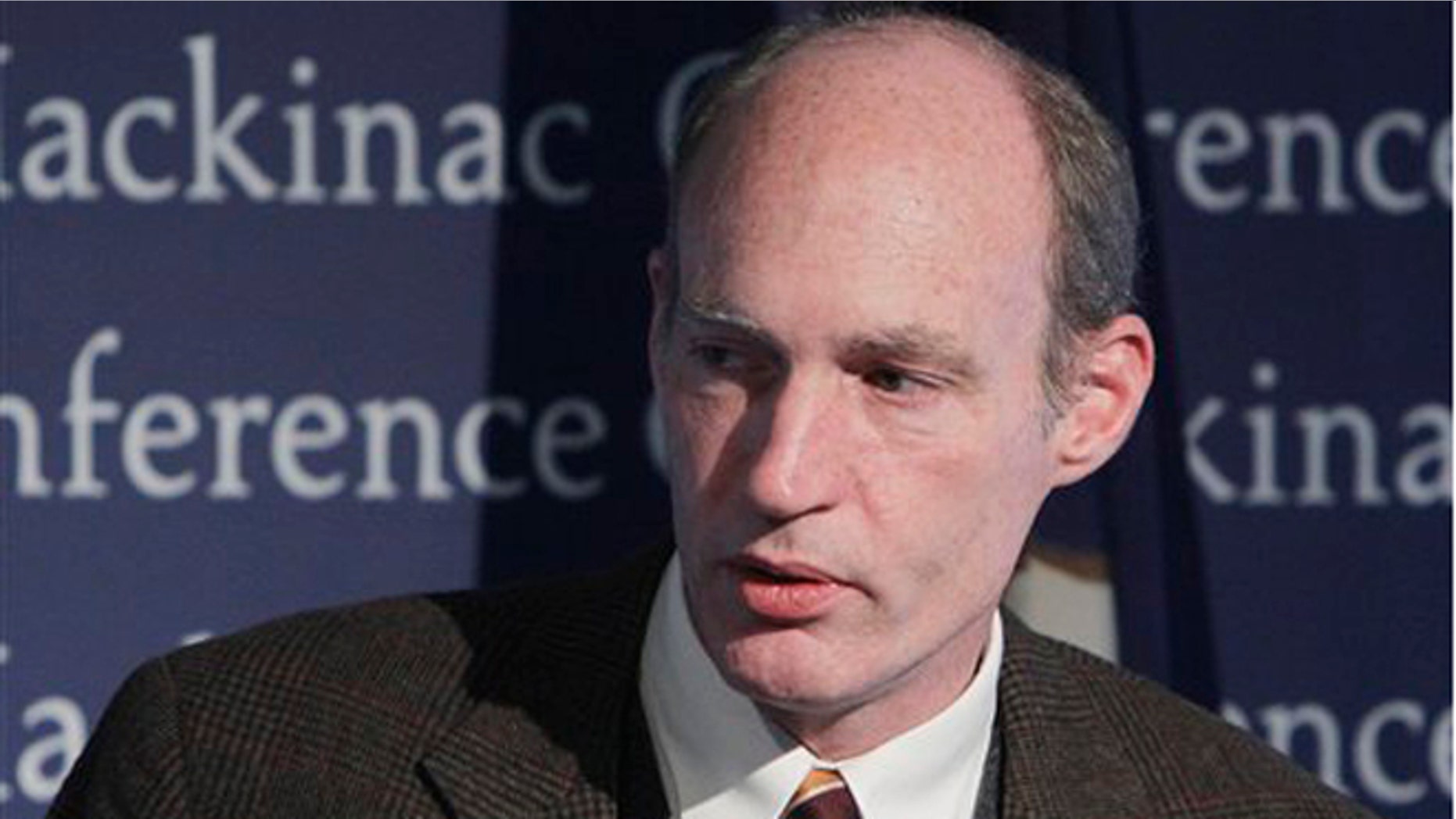 Republican Rep. Thaddeus McCotter resigned Friday after failing to gather enough valid signatures to retake his own House seat.
The five-term Michigan congressman said his priorities would now be helping the state attorney general's office investigate the faulty petition filings and finding another job.
He dropped his bid for re-election last month after learning his staff hadn't filed enough valid petition signatures to get him on the Aug. 7 primary ballot. Twice as many signatures as required were turned in, but 80 percent were found to be fake or duplicates.
McCotter, who briefly mounted an unsuccessful campaign for president last year, also said he didn't have another job lined up but was "unwilling and ill-suited" to be a lobbyist.
"Acutely aware one cannot rebuild their hearth of home amongst the ruins of their U.S. House office, for the sake of my loved ones I must `strike another match, go start anew' by embracing the promotion back from public servant to sovereign citizen," McCotter said in a written statement.
McCotter also expressed disappointment with the challenges to his petition filing.
"After nearly 26 years in elected office, this past nightmarish month and a half have, for the first time, severed the necessary harmony between the needs of my constituency and of my family. As this harmony is required to serve, its absence requires I leave," McCotter said late Friday.
He encouraged the state attorney general to continue investigating his petition filing. McCotter also said he faces "diminishing prospects" in the job market, noting he is "both unwilling and ill-suited to lobby."
Though McCotter does not appear to be in legal jeopardy, sources close to the congressman said he felt handcuffed by not being able to discuss freely what was happening with the attorney general probe.
There will be no special election to fill the rest of his term, so the seat is expected to remain vacant at least through the election.
McCotter's abrupt exit from Congress left Kerry Bentivolio, a Vietnam War veteran, teacher and beekeeper from Milford, as the only Republican on the primary ballot for Michigan's 11th District, which covers suburban areas of Wayne and Oakland counties outside Detroit. Former state Sen. Nancy Cassis, of Novi, is running as a write-in candidate.
Two Wayne County residents, William Roberts, of Redford Township, and Oakwood Hospital chief of medicine Taj Syed, of Canton Township, are seeking the Democratic nomination.
Gov. Rick Snyder received the congressman's resignation letter Friday afternoon, spokeswoman Sara Wurfel said. The Republican governor's staff will consult with legal experts about whether and how to fill the vacancy for the rest of McCotter's term, she said.
"We wish Congressman McCotter and his family the best and thank him for his service to the state," said Matt Frendewey, spokesman for the Michigan GOP.
The 46-year-old attorney ran a little-noticed campaign for the GOP presidential nomination last year before dropping out to seek re-election to Congress. McCotter was first elected to the House in 2003.
Fox News' Chad Pergram and The Associated Press contributed to this report.