GOP Ranks Fray on Vote to Raise Debt Limit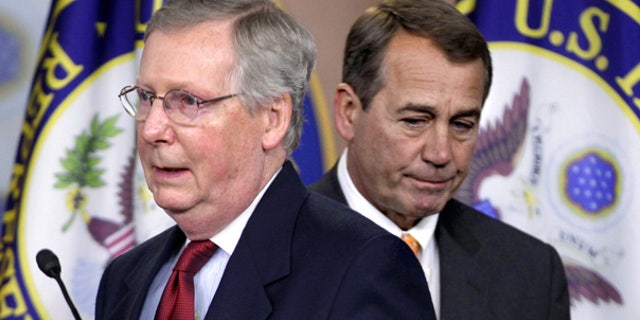 House Republican leaders appear to be headed for a clash with some of the chamber's newly elected members on a vote early next year to increase the amount the government can borrow.
Minority Leader John Boehner (R., Ohio), who is set to become House speaker in January, said last week he has been talking to Republican freshmen about the need to raise the federal debt ceiling to meet the country's obligations.
"We're going to have to deal with it as adults," Boehner said. "Whether we like it or not, the federal government has obligations, and we have obligations on our part."
But some of the incoming Republicans, such as Rep.-elect Tim Scott of South Carolina, a rising party star, have made it clear they wouldn't support raising the debt limit because of their concern about federal spending.
"The vote will garner a lot of attention and provoke a lot of pain and anxiety, but there are consequences to all votes," Scott said. "The question is, when are we going to stop the way we are going? I think we have to stop it now."
The government is authorized to borrow $14.3 trillion and is expected to hit that amount within a few months. If the limit is not raised, it could signal to the markets that the U.S. isn't prepared to meet its obligations and send tremors through the financial system.
During this year's Congressional campaign, many of the GOP newcomers attacked their Democratic opponents as spendthrifts for past votes to raise the debt limit. Wisconsin Republican Reid Ribble, for example, who eventually defeated incumbent Democratic Rep. Steve Kagen, blasted Kagen for voting to increase the ceiling in February, calling the debt "unconscionable" and "insane." Ribble couldn't be reached to comment.