GOP Push to Tighten State Voting Laws Prompts Dem Backlash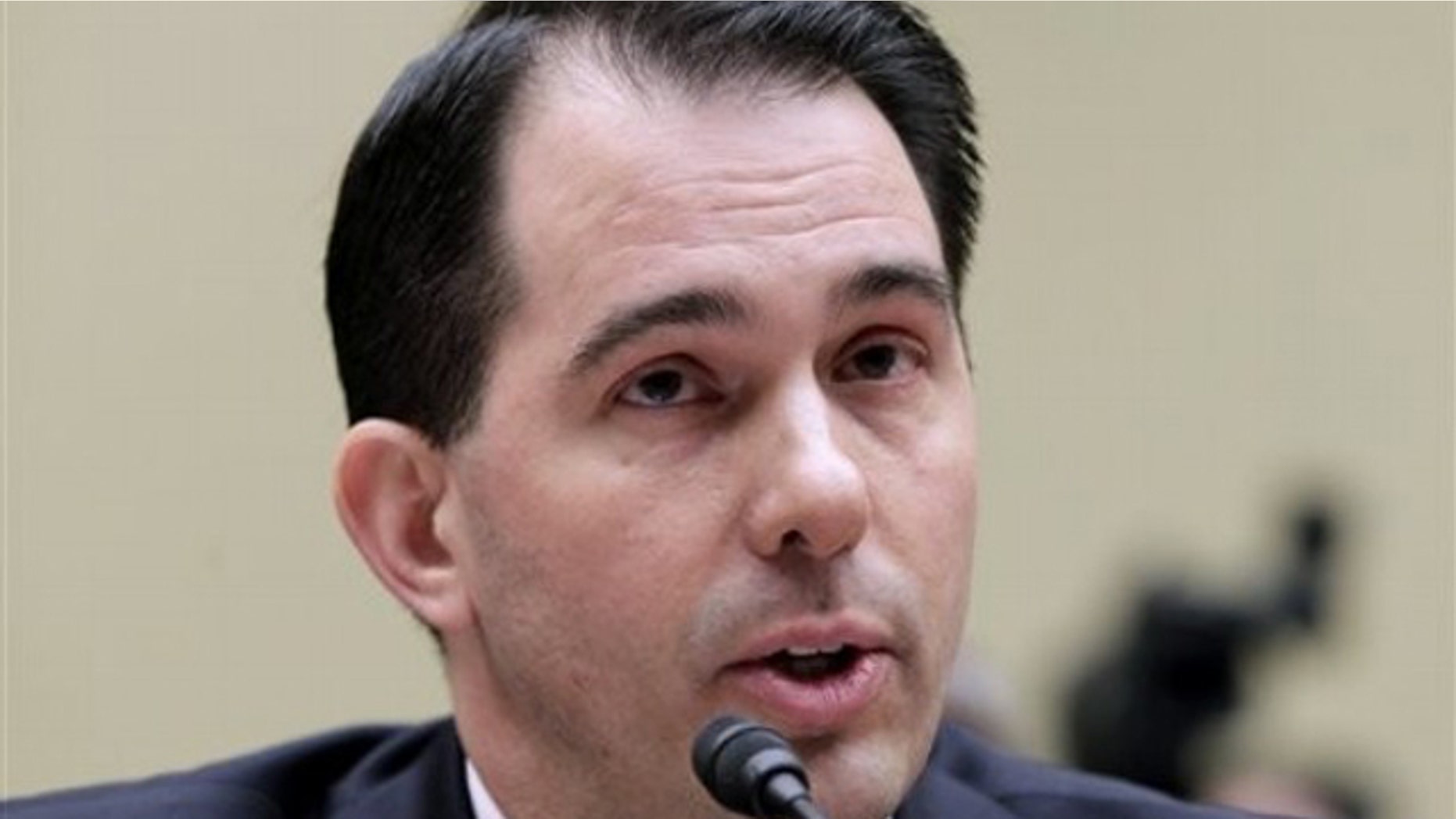 Democrats and Republicans are clashing in state capitals across the country as GOP-controlled legislatures push proposals to tighten voting requirements -- a move prominent critics have decried as a throwback to Jim Crow laws.
The proposals include measures in nearly three-dozen states to either require voters to show ID before casting their ballots or strengthen existing voter ID laws. Other states have moved to tighten the window for early voting and put new restrictions on whether and when convicted felons can vote.
The proposals are not attracting anywhere near as much attention as state efforts to strengthen immigration laws, cut back on union benefits and balance budgets, but Democrats in recent weeks have launched somewhat of a campaign against them at the national level. They claim Republicans are trying to skew the next election, while limiting the right to vote in the process.
Former President Bill Clinton was the latest to weigh in Wednesday, accusing Republicans of trying to "disenfranchise" minority voters who would "tend to vote for Democrats."
"There has never been in my lifetime, since we got rid of the poll tax and all the other Jim Crow burdens on voting, the determined effort to limit the franchise that we see today," Clinton said in Washington, D.C., at a Campus Progress conference, accusing the GOP of trying to engineer the "electorate" to their favor in the 2012 election.
That was after Democratic National Committee Chairwoman Debbie Wasserman Schultz last month said in an interview that Republicans were trying to "drag us all the way back to Jim Crow laws." The Florida Democrat has since walked back the Jim Crow reference, though she continues to accuse Republicans of trying to block access to the polls.
Republicans says Democrats' characterization is way over the line, and that the proposals merely mark an effort to cut down on voter fraud.
"They're meant to address the integrity of elections, Republican State Leadership Committee President Chris Jankowski told FoxNews.com.
Responding to Democratic claims that voter fraud is nowhere near as prevalent as it's made out to be, Jankowski acknowledged it's not a "pandemic" problem. "But it is a real problem, and this is a solution," he said. He also called on Clinton to apologize.
"What I don't understand is how anybody can be against fair and honest elections," Jankowski said, accusing Democrats of trying to make a "big issue" out of the bills to "change the subject" from deficit problems in Washington. "They seem to be advocating for rules that are loose and can be manipulated."
The push for new voting rules is happening in dozens of states. According to the National Conference of State Legislatures, 20 states without voter ID laws were considering them in their 2011 sessions. Of those states, Wisconsin, Kansas and, most recently, Rhode Island already have approved new proposals requiring voters to show ID before casting a ballot. Other proposals have either failed or are still under consideration.
In addition, 14 of the 29 states that have voter ID requirements were considering strengthening those provisions this year. While several of those bills have failed, four states -- Alabama, South Carolina, Tennessee and Texas -- so far have approved new rules requiring voters to show a photo ID, as opposed to a non-photo ID.
Outside of voter ID proposals, Florida Gov. Rick Scott's administration earlier this year imposed a waiting period of at least five years for convicted felons to be able to vote after completing their sentences.
A bill is also before GOP Gov. John Kasich in Ohio that would tighten the window for early voting. And Maine Republican Gov. Paul LePage recently signed a bill banning same-day registration.
The Democratic Governors Association has launched what it calls the Voter Protection Project to alert voters about "outrageous attacks" by "extreme Republican governors." The DGA called the recent efforts in Wisconsin and Florida "dangerous voter suppression bills aimed directly at Democratic voters."
But Republicans reject those claims.
Wisconsin Gov. Scott Walker, in signing his state's voter ID law in May, said a requirement that voters show photo ID is only logical.
"If you need an ID to buy cold medicine, it's reasonable to require it to vote," he said in a statement.